North Miami Beach is a busy suburb of Miami, and it is home to over 45,000 people. Visitors to North Miami Beach enjoy a range of international cuisines, exciting recreational activities, limitless shopping opportunities, and happening nightlife. North Miami Beach residents can pack their schedules with events and outings right in their neighborhood – they do not have to venture down to packed downtown Miami for a night out. Check out our North Miami Beach city guide below to learn more about this bustling Miami suburb.
The best restaurants in North Miami Beach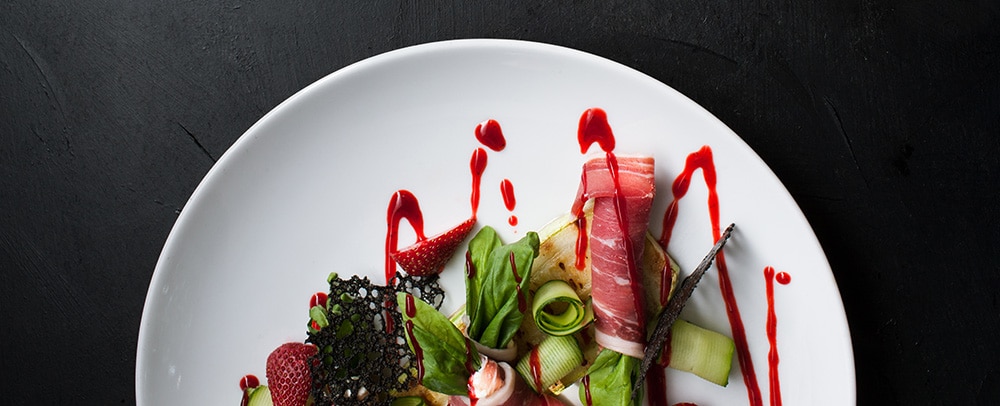 The entire Miami area is famous for its wide range of restaurants. North Miami Beach certainly lives up to the hype, and visitors can enjoy food from all over the world. In North Miami Beach, visitors can choose from many casual restaurants and fine-dining experiences. The choice is up to you! See our list of some of the top North Miami Beach restaurants below.
Houston's
Houston's is the perfect dining location for the food you love in an upscale environment. Houston's is an American eatery where you can find high-quality burgers, steaks, and a variety of classic sides. The indoor plants, mood lighting, and unique art pieces put Houston in an entirely different league than your typical local burger joint. Patrons can also enjoy a lively bar scene with popular draft beers and specialty cocktail creations. When you are there, try out their house specialties, such as their rotisserie chicken with apricot glaze or rib-eye steak with pineapple-soy-ginger marinade. For starters, we love their spinach and artichoke dip and crispy tostones. Houston's is at 17355 Biscayne Boulevard.
Kabobji
When you live near Miami, you have the entire world at your doorstep. At Kabobji, visitors can enjoy Middle Eastern dishes and traditional Lebanese favorites. Some of their top dishes include the chicken shawarma wrap, veggie ghallaba, hummus, and tabbouleh. They make their hummus in the classic Lebanese style – it is not like the grocery store's hummus! The restaurant has a friendly atmosphere and has quickly grown from its original layout of just ten tables. Also, the restaurant bakes its own pita bread in-house. You can pair your meal with Lebanese wine or get an evening kick with a strong Turkish coffee. Kabobji is at 3055 NE 163rd Street.
Tatore Ristorante
No neighborhood is complete without its local Italian restaurant. Tatore serves Italian food with Argentinean influences, and recipes come from founder Salvatore "Tatore" Guarracina, who first left Italy for Argentina before arriving in Miami. Guarracina also founded the popular ice cream company Freddo. The restaurant has a traditional brick oven yet features a modern-chic aesthetic, and we love their fettuccine alfredo, gnocchi quattro formaggi, and spaghetti alla puttanesca. Of course, you cannot go wrong with one of their freshly made thin-crust pizzas, and each meal pairs well with a glass of Italian wine. To finish your meal, try some of their homemade gelatos from sister company Freddo. Tatore is at 14730 Biscayne Boulevard.
Area Code 55
Area Code 55 is a Brazilian steakhouse, and Area Code 55 has been a part of the North Miami Beach community since 2010. The restaurant staff dresses in the traditional gaucho clothing of Brazilian cowboys. The restaurant serves up to 16 cuts of meat and offers a salad bar and sides buffet-style. Visitors particularly enjoy the roasted pineapple lamb chops and bacon beef ribs. Each meal pairs nicely with Area Code 55's popular cheese bread and fried bananas, and the restaurant has a range of international wines and a tempting dessert menu. Check out the restaurant's Brazilian papaya cream, pudim de leite, and brigadeirao flan. Area Code 55 is at 16375 Biscayne Boulevard.
Sea Grill Restaurant
The Sea Grill Restaurant is a local favorite in North Miami Beach, and it specializes in Greek seafood cuisine. Visitors can enjoy waterside dining and enjoy the Miami coastal air during an outside meal. For starters, try the restaurant's popular tzatziki or melitzanosalata eggplant spread. We recommended the restaurant's imported dorado (mahi-mahi) fish from Greece or lobster pasta for the main course. For dessert, try the Sea Grill Restaurant's karidopita walnut cake or the galaktoboureko custard. Also, try to check out the restaurant's lively bar during the 3:00 PM to 8:00 PM happy hour. The Sea Grill Restaurant is at 3913 NE 163rd Street.
Top things to do in North Miami Beach

There is no shortage of things to do in North Miami Beach. Whether you want to enjoy nature, experience history, or check out the local art scene, there is something for you. Check out some of our favorite things to do in North Miami Beach below.
Monastery of Saint Bernard de Clairvaux
The story of this ancient Spanish monastery is almost unbelievable – people transported it piece-by-piece from Spain and reconstructed the monastery in North Miami Beach. The monastery dates back to 1133 AD, and its original location is near Segovia, Spain. The monastery was home to Cistercian monks for over 700 years. After its disassembly and transport to the United States in 11,000 wood crates, workers spent 19 months reconstructing the monastery. Today, people in North Miami Beach can transport themselves back to 12th century Spain and visit the monastery close to home. If you are looking for a day-trip to Europe, the Monastery of Saint Bernard de Clairvaux is your destination. It is now a popular wedding and photoshoot destination, too. On Sundays, the monastery hosts English and Spanish-language masses.
Oleta River State Park
The Oleta River State Park is a beautiful nature preserve in North Miami Beach at the Oleta River's mouth. The location used to be home to Tequesta Indians, and the area served as an essential Indian trading post in the 1800s. Today, visitors enjoy canoeing and biking or running along the park's beautiful nature trails. Another popular activity is paddle boarding at the park's beach and through the park's lush mangrove forests. After exploring the park, visitors can enjoy a meal at the park's Blue Marlin restaurant, which has been in operation since 1938. Visitors can also stay overnight in the park at one of the campground's 12 cabins.
Museum of Contemporary Art
North Miami Beach is home to the world-class Museum of Contemporary Art (MOCA). The MOCA features a range of exhibitions from rising contemporary artists, such as Alice Rahona, Cecilia Vincuña, and Liene Bosquê. The museum's permanent collection features almost 500 contemporary art pieces from around the world. The MOCA is not just about displaying art. It is also about helping people become artists themselves. The MOCA offers art classes for both children and adults, and people can also take the classes virtually. Visitors can also enjoy live Jazz at the MOCA at sessions each Friday at 8:00 PM, rain or shine! The MOCA is open Monday through Friday between 9:30 AM and 5:30 PM. General admission tickets cost $10 for adults and $3 for students and seniors.
Haulover Sandbar
One of the best ways to get out and enjoy Miami's coastline is by visiting the Haulover Sandbar. By itself, it is just a sandbar in North Miami. However, local boaters and beach-goers turn it into a lively atmosphere each weekend. Hundreds of people visit the sandbar by boat each weekend to enjoy the sunshine, good music, and the company of their friends. Determined visitors can check out the sandbar by paddle boarding or kayaking there. If you do not bring food, you can get a meal from the frequently passing food-boat that serves burgers, seafood, and ice cream. If you do not have a boat or are just visiting North Miami Beach, you can charter a small boat for four hours and enjoy Haulover sandbar with the locals.
Candytopia
Everyone loves candy, right? Candytopia is a candy museum and interactive art exhibit that features more than a dozen environments made of candy floss. At Candytopia, you and the kids can feel like you just won a Golden Ticket. Check out the marshmallow tsunami and candy-based flying unicorn pigs, and pose for stunning photos in the vibrant candy dream worlds. For admission to Candytopia, adult tickets cost $28, and tickets for children between four and twelve cost $20. Candytopia is an excellent place for a fun afternoon, and visitors can make a booking for groups of up to twelve. Note that Candytopia is not open year-round, and it occurs in three-month sessions. So, check out Candytopia's opening times before you head over.
Shopping in North Miami Beach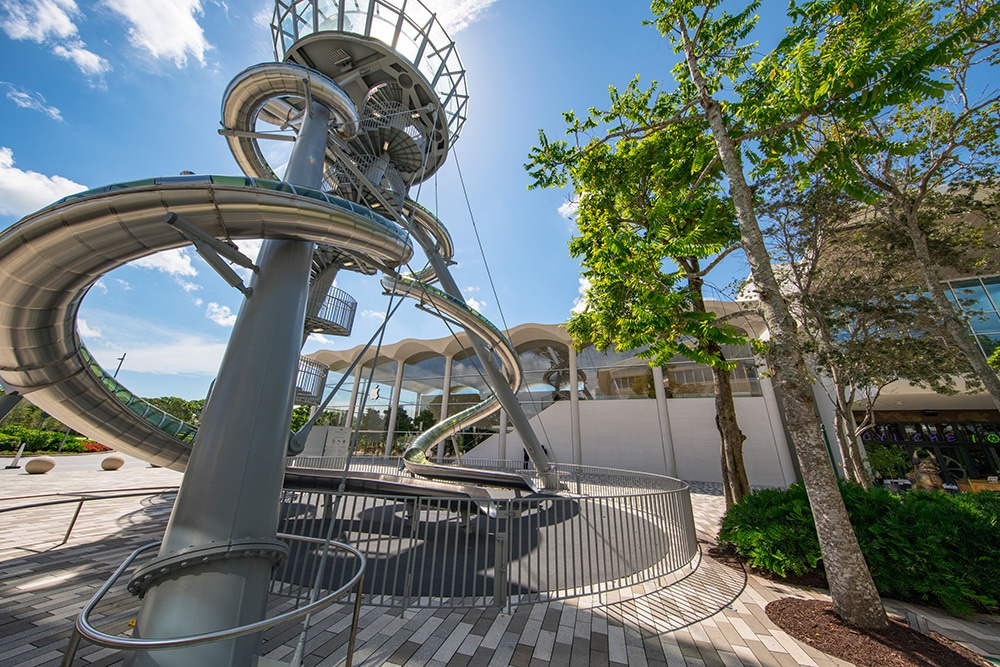 Everyone knows that you can shop until you drop in Miami. North Miami Beach shopping malls have a range of options that can fit any budget. While North Miami Beach does not necessarily have the same fame as Collins Avenue, you can find luxury shopping locations in North Miami Beach, too. See the top North Miami Beach shopping locations below.
Aventura Mall
If you cannot find what you need at Aventura Mall, you are not looking hard enough. Aventura Mall is one of the largest malls serving the North Miami Beach community, and Aventura Mall is home to over 300 of the most popular national and international brands. Shoppers can find the latest high-street fashion at the mall's 34,000 square foot Zara and designer items at luxury brands, such as Louis Vuitton, Fendi, and Gucci. Aventura Mall is also home to several large department stores. The mall recently completed a $214 million expansion, and the third level now features stunning art installations. Also, visitors love the "Aventura Slide Tower" outside the mall. The slide is free and is nine-stories tall! Kids can also enjoy an outdoor splash fountain. The Aventura Mall is open seven days a week from 11:00 AM to 8:00 PM.
Town Center Aventura
Another popular shopping destination among North Miami Beach residents is Town Center Aventura. The location is a 190,000 square-foot outside shopping complex with a range of lifestyle shops and restaurants. Shoppers can pop into the massive 34,000 square-foot Saks Fifth Avenue, and shoppers can also squeeze in a workout at Orangetheory Fitness. For a meal, people can stop by Novecento restaurant. If you are looking for a quick bite, you can stop by the shopping center's Menchie's Frozen Yoghurt or Chipotle Mexican Grill. Town Center Aventura is open between 10:00 AM and 9:30 PM Monday through Saturday. On Sunday, the shopping center closes at 8:00 PM.
The Village at Gulfstream Park
North Miami Beach residents also love shopping at The Village at Gulfstream Park. Like Town Center Aventura, The Village is also an outside shopping center. The Village has a large selection of twelve home stores, including Williams-Sonoma and Pottery Barn. Fashion brands include Allure Showroom, Atelier Couture, and Lilly McKay. The Village is the dedicated shopping center, and the attached Gulfstream Park park area is an established entertainment center, too. The complex has a large casino that is open 365 days per year. There is also a full horse racing track. After a day of shopping and entertainment, visitors can grab a bite at a range of fine dining and casual restaurant options. We recommend the Ten Palms restaurant for classic American food and Tito's Raw Bar for delicious seafood options.
Nightlife in North Miami Beach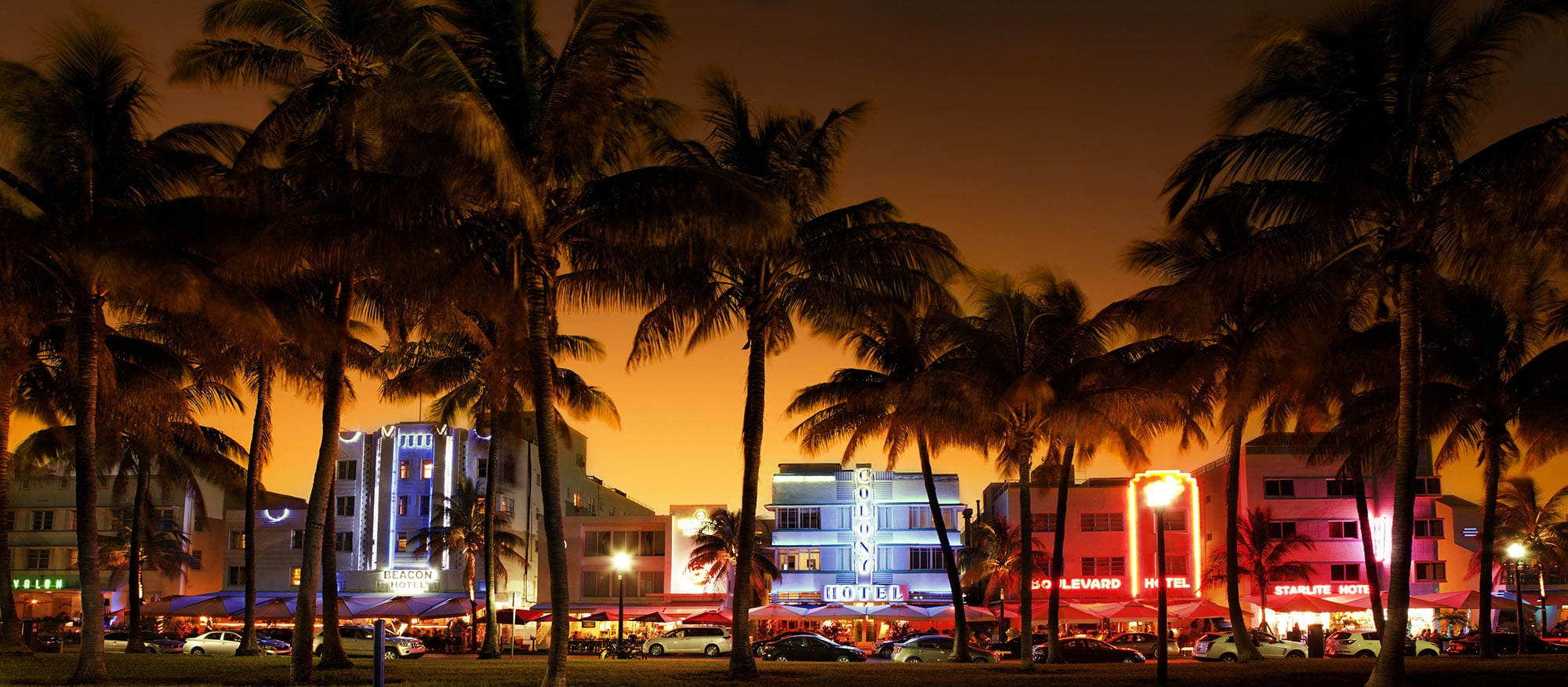 You can have a ton of fun in North Miami Beach, and you do not have to travel down to South Beach. Check out some of the most happening nightlife locations in North Miami Beach below.
Lique Miami
If you are looking for a taste of Miami nightlife, Lique Miami will not disappoint. The establishment is both a waterfront restaurant and lounge, and it certainly turns up the volume at night. Lique Miami is open until 2:00 AM on weekdays and 4:00 AM on weekends. Visitors enjoy music from live DJs and Lique's hookah and cigar area. Lique Miami is an elegant location, and it is perfect for a night out with your friends or a private event. Visitors also enjoy the restaurant's brunch specials. Be sure to try Lique's most famous cocktail, the Hidden Gem, or a perfectly crafted mojito or Moscow mule when you are there.
Duffy's Sports Grill
Are you looking for a place to catch the big game with your friends? Look no further than Duffy's Sports Grill. Sports fans can watch their favorite teams on Duffy's flat-screen TVs while enjoying their favorite foods. Visitors can eat inside or outside on the waterfront patio. It is hard to go wrong with a meal at Duffy's Sports Grill. We love the restaurant's coconut shrimp starter and giant pretzel appetizer. For a full meal, check out The Original Duffy's Cheeseburger or Jack's Blazin' BBQ Cheeseburger. Nothing pairs better with a game than a tasty burger and fries. If you are with a big group, check out Duffy's party platters. Of course, Duffy's has a wide range of your favorite national and international brews. Duffy's Sports Grill's North Miami Beach location is open until 11:00 PM seven days a week.
Make the most of North Miami Beach
You can see that there is plenty to do in North Miami Beach! Have fun, and note that the above guide features just a small part of what the city has to offer. If you are visiting North Miami Beach for only a short time, be sure to plan your visit so that you can get the most out of North Miami Beach and the surrounding area.
Value Store It and finding storage in North Miami Beach
Value Store It storage center in North Miami Beach created this city guide. If you are looking for extra space and storage options, you can view our available North Miami Beach storage units online. We offer a range of storage unit sizes and at our climate-controlled storage facility. If you have any questions or would like to book a storage unit in North Miami Beach, FL, call the Value Store It team anytime at (305) 945-4242.
Link resources for North Miami Beach restaurants
Houston's: https://www.houstons.com/locations/northmiamibeach/
Kabobji: https://eatkabobji.com/
Tatore Ristorante: http://tatoremiami.com/
Area Code 55 Brazilian Steakhouse: https://www.areacode55.com/
Sea Grill Restaurant: https://seagrillmiami.com/
Novecento: https://towncenteraventura.com/dining/item/novecento/
Menchie's Frozen Yoghurt: https://www.menchies.com/
Link resources for North Miami Beach attractions
Monastery of Saint Bernard de Clairvaux: https://www.spanishmonastery.com/
Oleta River State Park: https://www.floridastateparks.org/OletaRiver
Museum of Contemporary Art: https://mocanomi.org/
Haulover Sandbar: https://www.yelp.com/biz/haulover-sandbar-miami
Candytopia: https://www.candytopia.com/
Link resources for North Miami Beach shopping
Aventura Mall: https://www.miamiandbeaches.com/thing-to-do/shopping/aventura-mall/2886
Town Center Aventura: https://www.towncenteraventura.com/
The Village at Gulfstream Park: https://www.gulfstreampark.com/shopping
Link resources for North Miami Beach nightlife
Lique Miami Restaurant and Lounge: https://liquemiami.com/lounge/
Duffy's Sports Grill: https://www.duffysmvp.com/