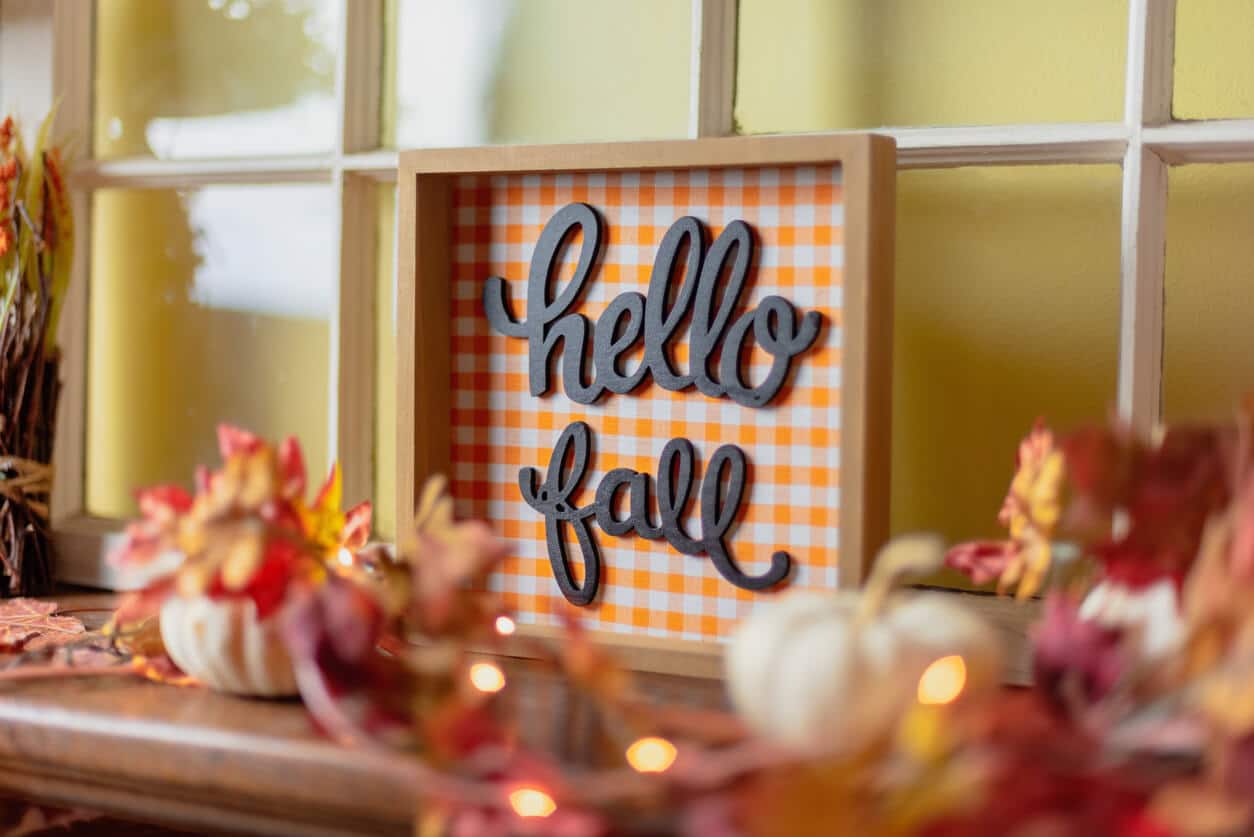 As autumn rolls around, it is time to start thinking about ways to spruce up your home. From fall florals to pumpkin-themed decor, there are many ways you can update your home for a new season. While you can switch out slipcovers and curtains, you can also keep your update simple by simply bringing in a new throw rug and other accessories.
1. Add Warm Fabrics to Your Bedroom
During the summertime, you normally want cool fabrics to contrast with the heat of the sun. Once fall rolls around, freshen up your home by getting warm fabrics and flannels. You can easily switch your bedroom sheets and blankets as the seasons change.
2. Adopt Outdoor Elements
Fall leaves, pumpkins, gourds, feathers, and pinecones are all emblems of fall. You can use outdoor elements as home decor or centerpieces. For a creative idea, try using fall leaves to make a wreath for your door.
3. Spruce Up Your Bathroom
Bring autumn into your bathroom by switching out your bath towels and hand towels. You can also easily update your bathroom rug and soap dispenser. If you typically have a painting on your bathroom wall, you can switch it out with a fall-themed piece of artwork.
4. Update Your Decorative Pillows and Curtains
You can spruce up your home by updating the fabrics in your living room. Your slipcovers, decorative pillows, and curtains can easily be switched to fabrics in orange, green, yellow, or other fall colors. Because rugs can significantly transform the appearance of a room, you can also add a large rug in autumn colors for an instant update.
5. Buy Some Candles
While you can technically use candles during any season, they feel especially appropriate during fall and winter. For a fun home decor piece, you can place a bunch of candles of different sizes in one spot. Wrought iron candle holders also add a fall-infused feel to your rooms.
6. Try Out a Farmhouse-Chic Look
Another way to spruce up your home for fall is with a farmhouse-chic look. This rustic look can be accomplished with wooden crates, linen tablecloths, lanterns, and warm candles. Quilted materials and burlap are also great for home decor items.
7. Change Your Plates and Table Linens
If you happen to be hosting a dinner party or luncheon this fall, switch out your table lines and plates to align with the season. Along with picking a more rustic theme, you can also add rustic pieces, like using miniature chalkboards for place settings and organizing pinecones for your centerpiece. Plus, you can't go wrong by adding some gourds, pumpkins, or fresh fruit to the top of your table.
Prepare Your Home for Fall
If you are trying to spruce up your home for fall, you may need some extra space for your winter, spring, and summer gear. Value Store It can help you get top-of-the-line self-storage options for all your belongings. To learn more about how we can help, visit a Value Store It location near you.