In sunny Miami, you will never run out of things to do! Miami proper is home to almost 500,000 people, and the Miami metro area is home to over six million people. Miami's dining, nightlife, and shopping options provide something everyone's tastes and interests, and Miami will have you coming back for more of its beach-side lifestyle and Latin flair. Check out our Miami city guide below for our favorite spots around town.
Miami Dining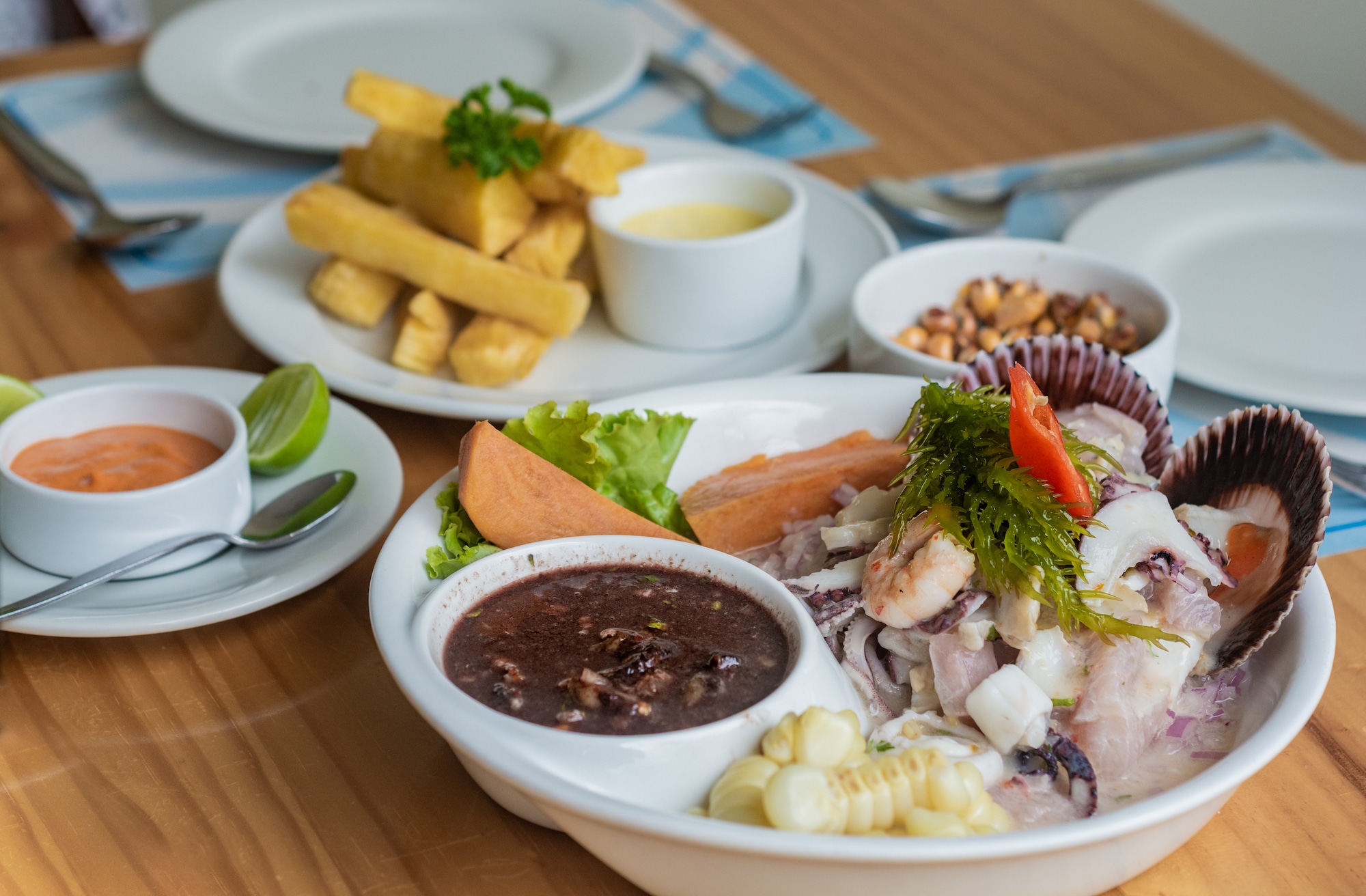 When you dine in Miami, you can dine anywhere in the world. Visitors love Miami's cosmopolitan menus that each come with a Latin twist. You can find casual eateries, sophisticated bistros, and meals from Michelin star chefs in Miami. See our recommendations below.
CVI.CHE 105
If you are looking for authentic Peruvian food in a chic environment, CVI.CHE 105 is for you. CVI.CHE 105 has had a presence in Miami for almost a decade. The restaurant has expanded to three locations throughout the city, with a place in South Beach, downtown Miami, and Aventura Mall. Given the name, the restaurant has a broad range of ceviche options, and diners can sample the restaurant's most popular dishes with the Tetra De Ceviches platter. We recommend their variety of traditional dishes, including Ají De Gallina, Frijoles Con Seco, Arroz Con Pollo, and Lomo Saltado.
Joe's Stone Crab
Joe's Stone Crab is a part of Miami history, and the restaurant can trace its origins back to 1913 when Collins Avenue was "sort of a trail with ruts in it." At Joe's Stone Crab, you can enjoy Florida stone crabs, which are some of the best stone crabs in the world due to the warm Florida waters. The restaurant does not accept reservations and serves customers on a first-come-first-serve basis. However, the famed bar at Joe's Stone Crab is a bit of an experience itself, and many guests enjoy the see-and-be-seen atmosphere as they wait for a table.
Mandolin Aegean Bistro
One of the perks of being in a cosmopolitan city like Miami is that you can enjoy cuisine from around the world – that includes popular dishes from the Aegean coasts of Greece and Turkey. Mandolin Aegean Bistro started in 2009 and has been serving healthy, fresh Mediterranean food and hospitality ever since. For a bit of everything, try their Greek sampler and Turkish tasting-menu platters. Diners also rave about their manti dumplings, beef souvlaki, and moussaka. The restaurant's original husband and wife team, Ahmet Erkaya and Anastasia Koutsioukis, have brought the tastes of Aegean sea-side villages to Miami, and Mandolin Aegean Bistro is one of the best restaurants in Miami.
Versailles Restaurant
A trip to Miami is not complete without experiencing the city's rich Cuban culture and cuisine. If you are looking to try Cuban food for the first time or to have another bite of one of your favorite dishes, Versailles Restaurant is the place for you. The restaurant has been serving Cuban cuisine to the Miami community since 1971, and it is a meeting spot for the city's Cuban population. It is hard to go wrong with any item on their comprehensive menu of authentic Cuban eats. If you are new to Miami, their Our Classic Cuban Sandwich item is the obvious choice. If you are looking for something unique yet still authentic, try the Chef's special fish fillet with shrimp in creole sauce or their vaca frita de pollo. You can finish your meal with an order of their tres leches (three-milk) cake or coconut flan.
The Bazaar
Miami Beach restaurant The Bazaar restaurant provides guests with a dining experience to remember. The restaurant is one of famed chef José Andrés's locations, and the restaurant boasts a blend of Miami and Singaporean classics. Both cities embraced the Art Deco movement in the 1930s, and their cuisines come together at The Bazaar. When you are there, try The Bazaar's kueh pai ti and bao con lechón starters. For Spanish tapas, check out their classic patatas bravas and selection of imported Spanish cheeses. We also recommend their black rossejat and secreto iberico de bellota. The Bazaar is undoubtedly one of the best dining experiences in Miami.
Nightlife in Miami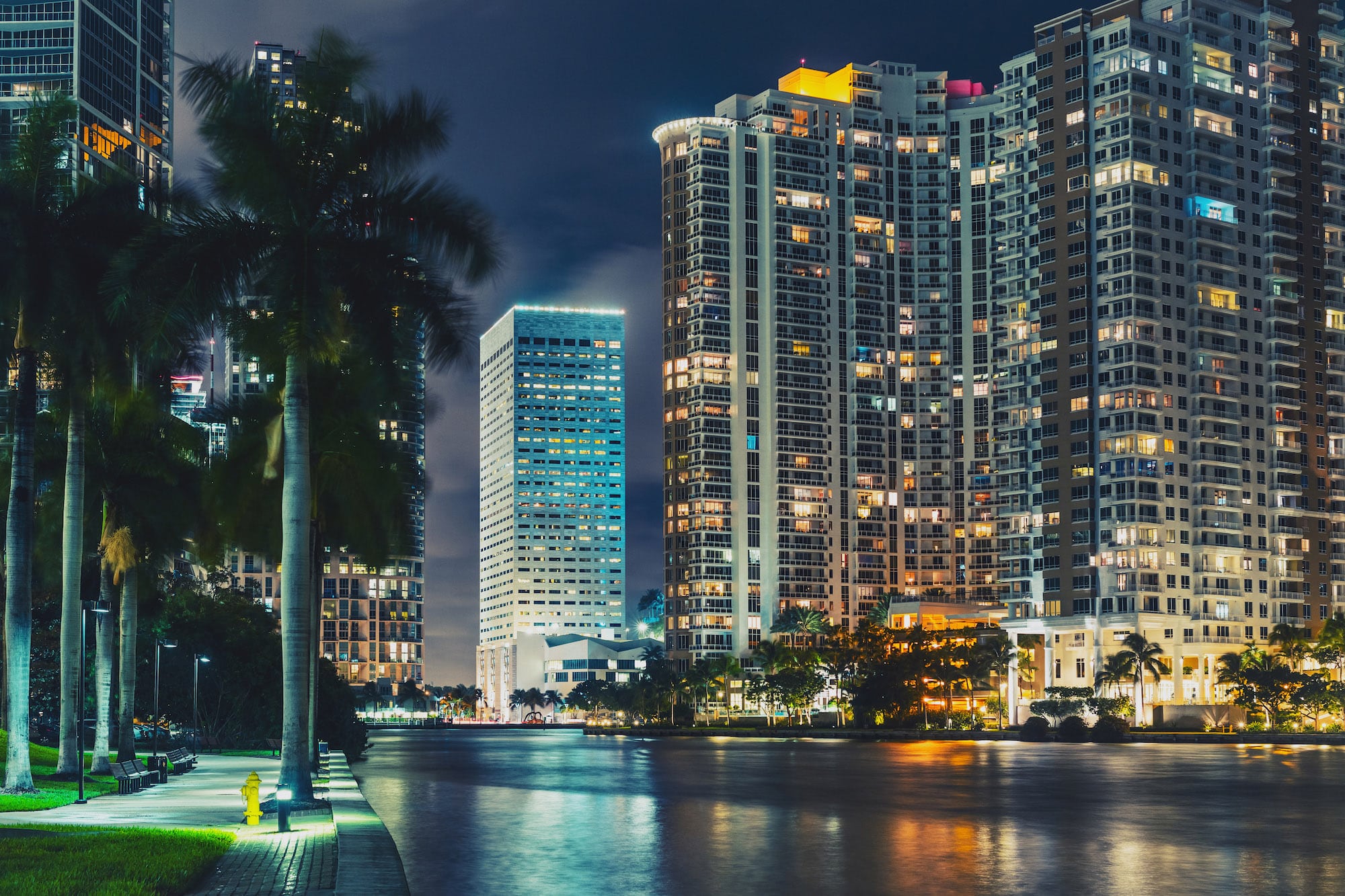 Partiers from around the world flock to Miami for its famed nightlife, beach bars, and nightclubs. You can find bars that are favorites among locals and nightclubs pulsing with beats from international DJs. Find your weekend destination in our nightlife recommendations below.
Miami Mojito Company
Miami Mojito Company, a local favorite, is the go-to place for – you guessed it – mojitos. The refreshments-only establishment provides a fun, relaxed, and tropical-themed location to enjoy the classic drink. Miami Mojito Company serves over a dozen different types of mojitos, and you can find something for everyone. Also, individuals who want to pass on alcohol can try their guarapo lemonade, which the bartenders can make with various fruit flavors. The Miami Mojito Company can fuel your off-premises party, too. They offer takeaway 20oz and 1-gallon mojito to-go options.
The Regent Cocktail Club
In 2013, The Regent Cocktail Club received designation as one of the Top 10 Hotel Bars in the World, and it lives true to that title today. Situated inside the beautiful Gale Hotel in South Beach, The Regent Cocktail Club provides a warm atmosphere and serves sophisticated cocktails. The location's leather banquettes and decor mirror a classic Cuban cigar lounge, and many cocktails each have a classic South Florida twist. Bar bites include empanadas, chips and guacamole, and cheese croquettes with fig jam. The Regent Cocktail Club also has an impressive rotation of live music from Wednesday to Sunday. Guests often pair their visit to the cocktail bar with dinner at Dolce, the Gale Hotel's Italian restaurant.
LIV Nightclub
Miami's nightclubs are some of the best in the world, and the LIV Nightclub is one of the most popular. Located inside the Fontainebleau Hotel, LIV covers over 18,000 square feet of party space and dance floors. LIV is an absolute must-visit location for Miami Beach nightlife. At LIV, you will rub shoulders with the regulars of Miami's nightlife scene and party-goers from around the world. International DJs frequent LIV, and in the nightclub's past, it has hosted performances by Elvis Presley, Frank Sinatra, Sammy Davis Jr., and Tony Bennet. Today, you and up to 1000 guests will experience state-of-the-art audiovisual displays and enjoy the night across four full bars with bottle service options. The nightclub opens at 11 PM, and your and your crew can party until 5 AM.
Sugar
With the stunning Miami skyline, a rooftop bar has to make your list of places to visit. Rooftop bar Sugar sits on the East Hotel's open 40th floor in Miami's Brickell district. True to Miami's cosmopolitan nature, Sugar describes itself as "lush Miami cool meets chic Hong Kong cocktail vibes." That is certainly a fair assessment given Sugar's rooftop garden's unique atmosphere. Patrons particularly enjoy Sugar's Lychee Blossom and Sweet Life cocktails. Note that during the weekend, there is often a wait to access the rooftop. However, the 360-degree views and lush natural decor are certainly worth the wait.
La Sandwicherie
Nightlife in Miami does not always have to mean pulsing bars and nightclubs. You can also enjoy yourself at more relaxed locations like La Sandwhicherie. The French sandwich stand turned late-night eatery has been operating since 1988. Whether it is the night's primary destination or a rest stop after a night on the town, La Sandwhicherie can fit into almost any plan. It is open until 5 AM Sunday through Thursday and until 6 AM Friday through Saturday. The original location is an alley between Washington and Collins avenues. However, due to its popularity, La Sandwicherie now has operating locations in the Brickell, Wynwood, and North Beach neighborhoods. They are opening a Coral Gables location soon. When you are there, try their signature Frenchie or Tropical sandwiches and pair it with one of their handmade smoothies or milkshakes.
Miami Attractions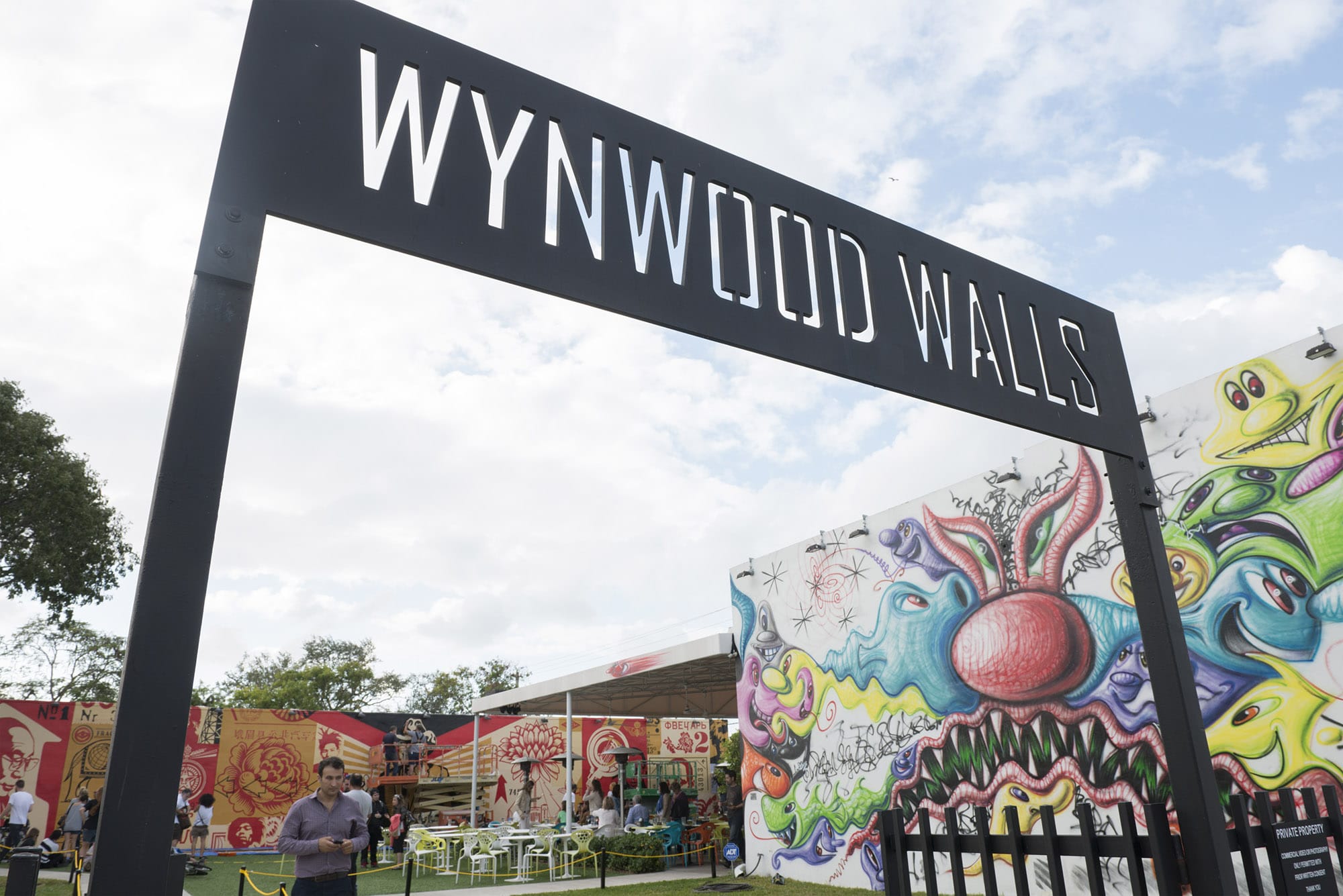 Keeping yourself entertained is not a difficult task in Miami. There is something to make every day exciting. See some of our favorite fun things to do in Miami below:
Wynwood Walls
The Wynwood neighborhood is Miami's art district, and it is a favorite spot among the city's creatives. In 2009, the late Tony Goldman sought to transform the exterior of the art district's many warehouses and exhibit buildings. He created the Wynwood Walls, which present graffiti and street art on over 80,000 square feet of wall space. At the moment, the Wynwood Walls feature pieces from over 50 artists from more than 16 countries. Visitors do not need a ticket, and visiting the Wynwood Walls is free. Visitors will notice a gate and door structure at the entrance to the Wynwood Walls – however, it should not stop you from exploring inside.
Art Deco Walking Tour
Miami is the place to be for art deco enthusiasts. Art deco is a unique architectural and artistic style of the 1920s and 1930s, and it defines the classic Miami flair. Many of Miami's art deco buildings sit along Ocean Drive. In just a few hours, visitors can admire the buildings, soak in the ambiance, and escape the heat in a nearby cafe. You can take a self-guided art deco walking tour or schedule an art deco walking tour with a guide. Famous art deco buildings in South Beach include The Celino Hotel, Essex House, The Clevelander, The Leslie, and The Cavalier. There is a lot to see, but they are all just a few blocks from each other!
Miami Seaquarium
The Miami Seaquarium is one of the most popular family-friendly locations in the city. The Miami Seaquarium opened in 1955, and the facility hosts over 500,000 people each year. Today, the Miami Seaquarium sits on 38 acres of land and hosts almost endless marine exhibits, shows, and educational events. You can see sea turtles, sea lions, dolphins, stingrays, Florida manatees, and even a killer whale. With a separate ticketed experience, you can hop in the tanks yourself and swim with dolphins, seals, and, if you are adventurous, even sharks! General admissions tickets cost $39.99 for individuals ten years and older. Tickets for children three to nine years old cost $29.99.
Vizcaya Museum and Gardens
If you are looking for a time machine back to 1920's old Florida, look no further than Vizcaya Museum and Gardens. The stunning property was the home of businessman James Deering, and it sits on the beautiful Biscayne Bay. Deering built the villa and gardens in Italian Renaissance and Baroque style, and the villa overlooks a formal garden. When you are there, you can tour the gardens and the two stories of the main villa. Each room in the villa has original furniture, and visitors can get a feel of how the villa was like during Deering's days. Tickets cost $22 for adults and $10 for kids.
Pérez Art Museum Miami
Another popular place to visit is the Pérez Art Museum Miami (PAMM). At PAMM, visitors can view 21st and 20th-century art from around the world. The museum was the first contemporary art museum in Miami, and it has been serving the city ever since 1984. The museum now sits on a 200,000 square foot campus on Biscayne Bay, and it will certainly take multiple visits to see everything on display. If you are short on time, you can always check out PAMM's collection and exhibitions online via their digital museum. Admission to PAMM costs $16 for adults and $12 for children, students, and seniors.
Shopping in Miami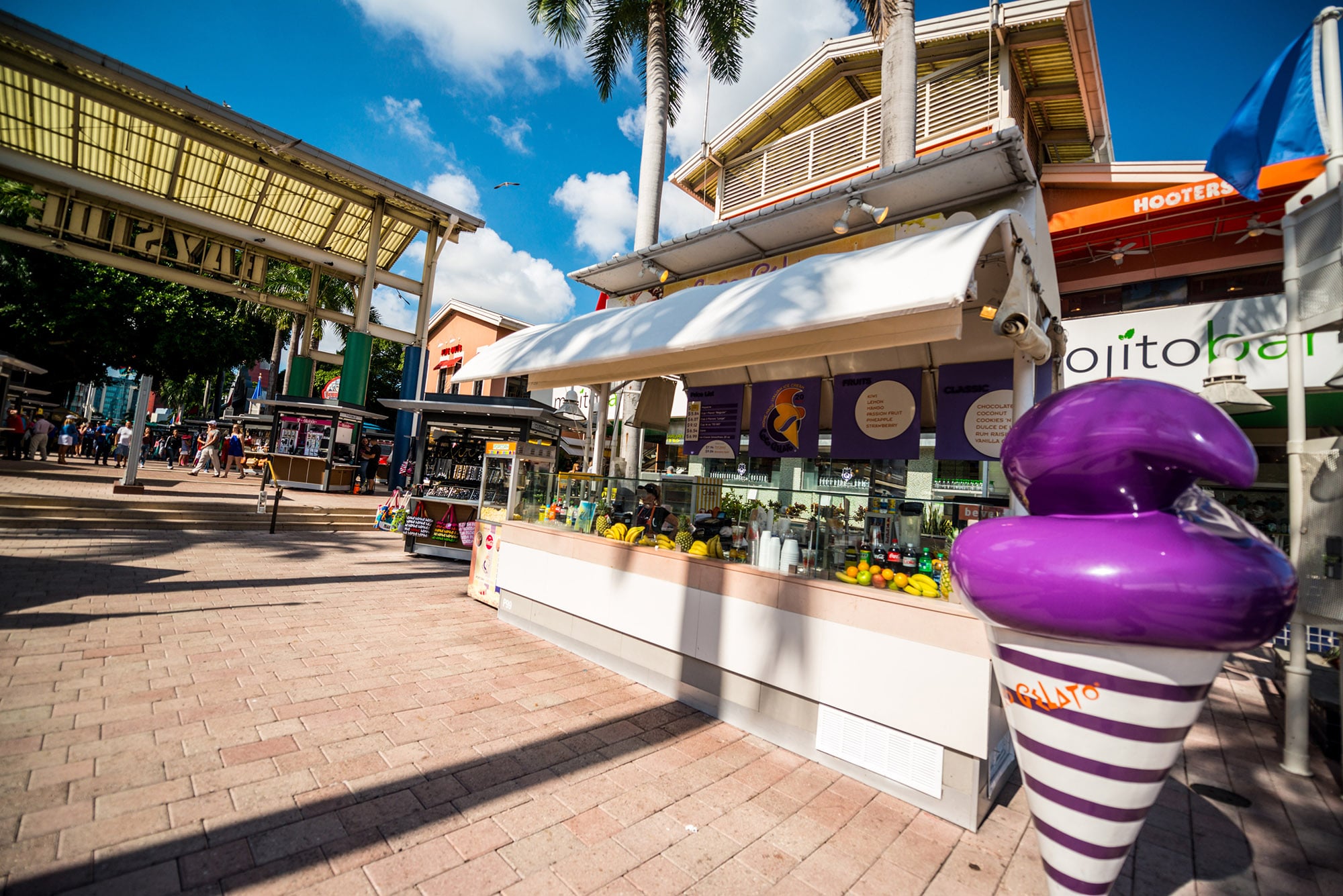 If you are looking to find the latest looks and styles, Miami is your shopping destination. Miami is famous for its outdoor shopping malls, which take advantage of the warm, tropical climate. Discover some of Miami's shopping highlights in our list below.
Bayside Marketplace
The Bayside Marketplace wraps around Biscayne Bay, and some listings rank the location as the most visited attraction in Miami. The shopping center is open-air, and it consists of two stories with a central courtyard walkway. Shoppers can find classic national brands and boutiques, and shoppers can also find a range of restaurants and bars for a post-shopping meal. Visitors can also find a variety of tourism businesses where they can book their next adventure, including Bayride Cruises, Captain Jimmy's, Bike and Roll, and Miami Aqua Tours. The Bayside Marketplace is open between 10:00 AM and 10:00 PM Monday through Saturday. On Sunday, the Bayside Marketplace is open between 12:00 PM and 9:00 PM.
Bal Harbour Shops
If you are looking for designer clothing boutiques in Miami, Bal Harbour Shops is your best bet. Some describe the shops as a "tropical version of New York's Madison Avenue" or "Harrod's in Miami." Shoppers can find their choice of designer clothing, jewelry, and accessories in the Neiman Marcus or Saks Fifth Avenue department stores. Alternatively, they can find their style at one of the many smaller boutique stores surrounding the courtyard gardens. Shoppers can relax in the shade among the orchids and palms with the sounds of the central fountains. For a quick snack, check out the delicious Bianco Gelato or go for dinner at Le Zoo or Makato. The Bal Harbour Shops are open between 11:00 AM to 9:00 PM Monday through Saturday and noon to 6:00 PM on Sunday.
Ocean Drive
Head back over to South Beach for another highlight of Miami's outdoor shopping scene. Ocean Drive is Miami's home of art deco, and boutiques with the latest fashion line the iconic street. Shoppers can find over 30 designer brands on Ocean Drive, and shoppers can also find a variety of smaller labels that set the Miami fashion trends of tomorrow. Part of shopping at Ocean Drive is taking in the full Miami atmosphere and people-watching at one of Ocean Drive's many cafes and bars. Many people refer to Ocean Drive as the "Capital of Cool." After a day of shopping on Ocean Drive, you will agree with their assessment. For opening and closing times, each boutique along Ocean Drive has its own hours. We recommend that you get your shopping in Miami Beach done early. After sunset, you will want to put your bags down and enjoy Ocean Drive's vibrant nightlife.
Make the most out of your time in Miami
When you visit Miami, be sure to take some time to plan your trip. As you can see, there is plenty to do in Miami. There is never enough time for everything – even in a city where you can be out until the early hours of the morning. We hope you found this Miami city guide useful, and most importantly, we hope that you enjoy Miami!
Value Store It storage facilities in Miami, Florida
Value Store It, a Miami storage facility, sponsored and produced this Miami city guide. If you need climate-controlled storage facilities, Value Store It offers a variety of unit sizes for personal and business storage needs. To book your unit, check out our Miami storage facility locations online or call us directly at (305) 758-4141.
Link resources for Miami restaurants:
CVI.CHE 105: http://www.ceviche105.com/site/
Joe's Stone Crab: https://www.joesstonecrab.com/
Mandolin Aegean Bistro: http://www.mandolinmiami.com/
Versailles Restaurant: https://www.versaillesrestaurant.com/
The Bazaar: https://www.thebazaar.com/location/sls-hotel-south-beach/
Dolce: https://www.dolceitalianrestaurant.com/
Link resources for Miami nightlife:
Miami Mojito Company: https://www.reallygoodmojitos.com/
The Regent Cocktail Club: https://www.regentcocktailclub.com/
LIV Nightclub: https://www.livnightclub.com/
Sugar: https://www.easthotels.com/en/miami/restaurants-and-bars/sugar/
La Sandwhicherie: https://www.lasandwicherie.com/
Link resources for Miami attractions:
Wynwood Walls: https://thewynwoodwalls.com/
Art Deco Walking Tour: https://www.sagamoresouthbeach.com/blog/art-deco-district-tour/
Miami Seaquarium: https://www.miamiseaquarium.com/
Vizcaya Museum and Gardens: https://vizcaya.org/
Pérez Art Museum Miami: https://www.pamm.org/
Link resources for Miami shopping locations:
Bayside Marketplace: https://www.baysidemarketplace.com/
Bal Harbour Shops: https://www.balharbourshops.com/
Ocean Drive: https://www.miamiandbeaches.com/thing-to-do/shopping/collins-avenueocean-drive-shopping-district/1235