Value Store It Sponsors Best Buddies Friendship Walk in Miami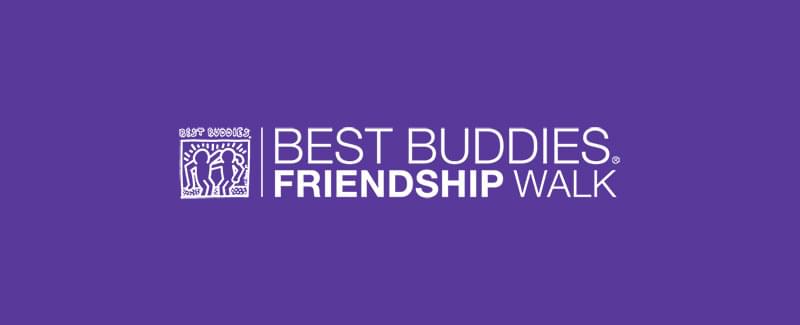 Best Buddies International is a nonprofit 501(c)(3) organization that provides opportunities for individuals who have intellectual and developmental disabilities (IDD). To support their outreach and program goals, Best Buddies hosted one of its lively Friendship Walks in the Miami area on March 17, 2018.
For the second year in a row, Value Store It was a proud sponsor of this important, fun, and exciting event. The largest walk in the country of its kind, the Best Buddies Friendship Walk was one big, celebration—all day long!
To ramp up the fun factor this year, Best Buddies even added a brand-new event—a competitive run. The run proved a popular event, with over 75 people competing in the race— making it a shoo-in for a return engagement next year.
After the race and walk, participants hung out with some of their Best Buddies for a bit of entertainment, games, and food.
For entertainment, participants and families were treated to the dynamic sounds of special guests like pop artist Romero Britto and hip-hop artist Fat Joe. They also mingled with a number of prominent residents and celebrities from South Florida.
The stars were definitely out that morning at Museum Park. WSVN Anchor Craig Stephens emcee at the event. Other celebrities who joined the walk included 2018 Miss Florida, 2018 Miss Teen Florida, former Miami Beach Mayor Philip Levine.
This year, there were more than 2,500 participants walking to support Best Buddies South Florida. Their goal is to surpass what their fundraising goal was back in 2017, which was $500,000.
Registration for the Best Buddies Friendship Walk: South Florida began at 8 am at 1075 Biscayne Boulevard at Museum Park in Downtown Miami. Breakfast followed registration and there was plenty of time for fun and friendship after the 5K walk and competitive race were done.
Best Buddies Friendship Walk and Value Store It
It's no surprise that Value Store It is at the forefront of sponsors for this event.
Value Store It's owner, Todd Ruderman, has a strong relationship with Best Buddies International.
The Value Store It team has sponsored the event for two years in a row, and this year, they even formed a team of walkers to lend their feet to the cause at the Best Buddies Friendship Walk in Miami.
In addition to sponsoring the event and participating in the Walk, Value Store It is committed to raising money to support Best Buddies in each of their store locations.
But Value Store It doesn't just help with the fundraising.
Their locations already employ, or are in the process of adding employees, through the Best Buddies Job Placement Program.
Now, that's commitment.
Value Store It believes in the work Best Buddies does to help those who are intellectually and developmentally disabled and loves being able to provide jobs for participants in the job placement program.
They know from first-hand experience that Best Buddies participants make fantastic additions to their workplace team, which is why they're so passionate about supporting this program.
More About Best Buddies International
In its commitment to create a global volunteer movement, Best Buddies International continuously finds opportunities for individuals with intellectual and developmental disabilities (IDD).
Best Buddies is dedicated to the IDD community, which includes individuals with:
Autism
Traumatic Brain Injury
Down Syndrome
Cerebral Palsy
Fragile X Syndrome
Williams Syndrome
Other Undiagnosed Disabilities
To achieve their goal, Best Buddies has developed specific opportunities for participants in their program, which include integrated employment, one -to-one friendships, and leadership development.
Best Buddies Programs
Best Buddies is serious about freeing over 200 million people in the IDD community from social and economic isolation.
As the world's largest organization dedicated to this goal, Best Buddies' programs empower IDD people through the three-pillar system.
Meaningful Friendships
The first pillar, meaningful friendships, matches IDD participants with non-IDD as well as other IDD participants.
The program focuses on careful social monitoring the help IDD individuals create meaningful connections, share interests, and gain self-confidence while maintaining lasting bonds to curb the isolation these individuals often feel.
Integrated Employment
The second pillar, integrated employment, matches IDD individuals with jobs that touch on their skills and interests.
The Best Buddies website notes that more than 81% of adults in the IDD community don't have a paying job in their community—and this program aims to change that.
Through the Best Buddies Integrated Employment program, IDD adults are placed in jobs that allow them to earn a living wage and find a purpose in line with their special skills.
For a Best Buddies participant, having a job goes beyond earning money.
It also helps them become a contributing member of their community and helps them build strong friendships.
The Best Buddies program stays in touch with the participants they place. Both employers and participants receiving ongoing mentorship to ensure a long and lasting partnership.
Leadership Development
The third pillar, leadership development, helps participants gain public speaking skills, knowledge, self-esteem, and confidence to take the Best Buddies Program and the IDD community to the next level.
A Best Buddies Ambassador will receive training on writing and public speaking, conversational language, and other leadership skills. They are paired with a speech coach, who mentors them to brainstorm, write, and speak.
Best Buddies Ambassadors go on to become strong advocates for the disability rights movement.
Training continues as long as the Ambassador is working in the outreach program and many participants have spoken at both national and global levels.
Join Value Store It and Best Buddies to Make a Difference for People with IDD
At Value Store It, we believe in the power of people with IDD to make a difference in our world!
Please head to the Best Buddies website to see how you can help us improve the lives of our amazing Best Buddies friends.
And please, come out and join us for a day of sun, fun, and friends at the Best Buddies Friendship Walk in South Florida next year.