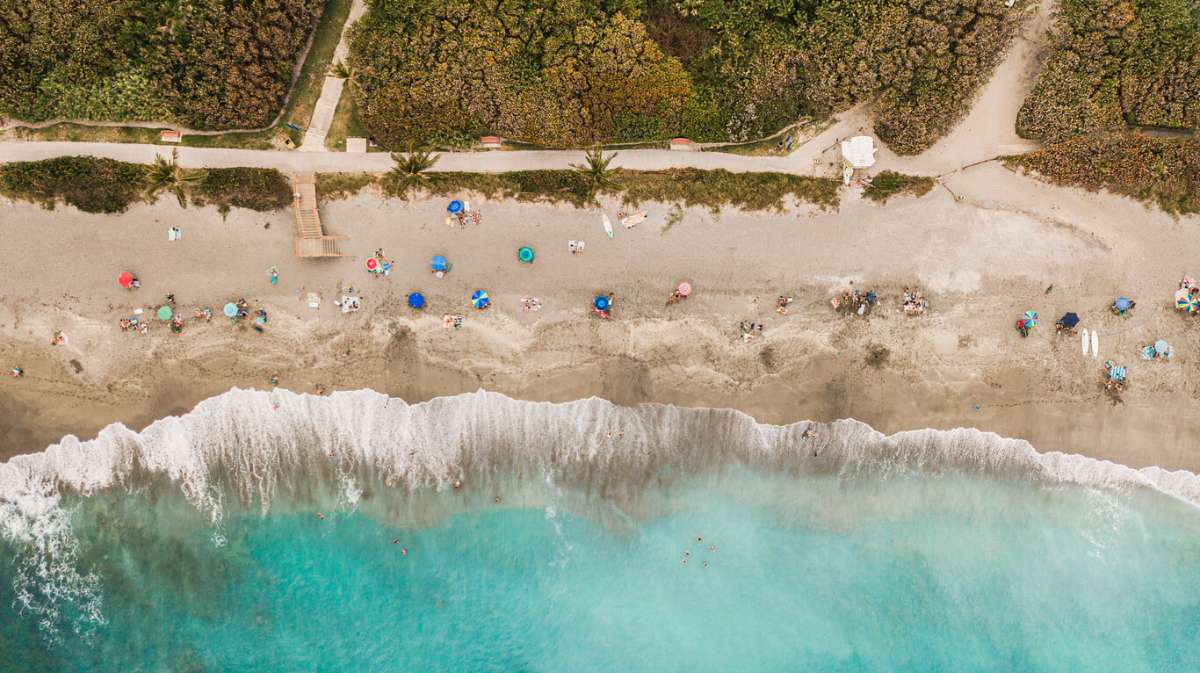 If you have ever visited Jupiter, FL, you already know why so many people decide to make this city their home. From top beaches to a balmy climate, living in Jupiter allows you to experience the best amenities Florida has to offer. Before you move to Jupiter, learn more about what this area has to offer newcomers.
6 Reasons to Move to Jupiter, FL
1. Beaches
If you live in Jupiter, you can enjoy sunbathing and swimming at one of the city's beautiful beaches. Altogether, Jupiter has 3.4 miles of beaches for you to explore. To discover dunes, clear waters, and mangroves, check out Jupiter Beach Park, Juno Beach Park, Carlin Park, DuBois Park, or Ocean Cay Park.
2. Climate
When it comes to the weather, you can't go wrong by moving to Jupiter. Living in Jupiter means you can enjoy an average high of 91° in August and July as well as an average low of 77°. January is the coldest month of the year, but it still has an average low of just 57° and an average high of 74°.
3. Historic Attractions
After you move to Jupiter, you can enjoy touring some of the area's historic attractions and scenic destinations. During the evening, consider taking a stroll along Jupiter's Riverwalk. This scenic walk allows you to observe manatees while visiting the riverfront and shopping at the Plaza Down Under.
For a historic destination, visit the Jupiter Inlet Lighthouse and Museum. This landmark lighthouse was constructed in 1860, and the museum features more than 5,000 years of the area's history.
4. Parks
Living in Jupiter is an excellent choice if you enjoy exploring local trails and learning about the area's wildlife. The town of Jupiter has more than 25 parks. While Indian Creek Park offers an outdoor gym, Riverbend Park has more than 666 acres of hiking and horseback riding trails.
5. Crime Rate
Moving to Jupiter is a smart choice if you are concerned about your family's safety and security. This city is safer than 46 percent of other cities in the United States. Its total crime rate is at just 12.99 incidents per 1,000 residents.
6. Restaurants
If you love eating out, living in Jupiter is a great choice. While Little Moir's Food Shack is one of the best seafood restaurants in the area, you can't afford to miss out on the delectable brunches at the Berry Fresh Café. Plus, Dune Dog Café, Center Street Nook, and Salute Market are popular destinations for the area's top local cuisine.
Discover Jupiter's Beautiful Coastline and Local Amenities
Whether you are moving to Jupiter for the coastline or the local restaurants, there are many reasons why you might want to live in Jupiter year-round or during the in-season. If you are looking for a clean, affordable storage solution in Jupiter to help ease your move, Value Store It can help. Learn more about our climate-controlled, secure storage units in Jupiter today.