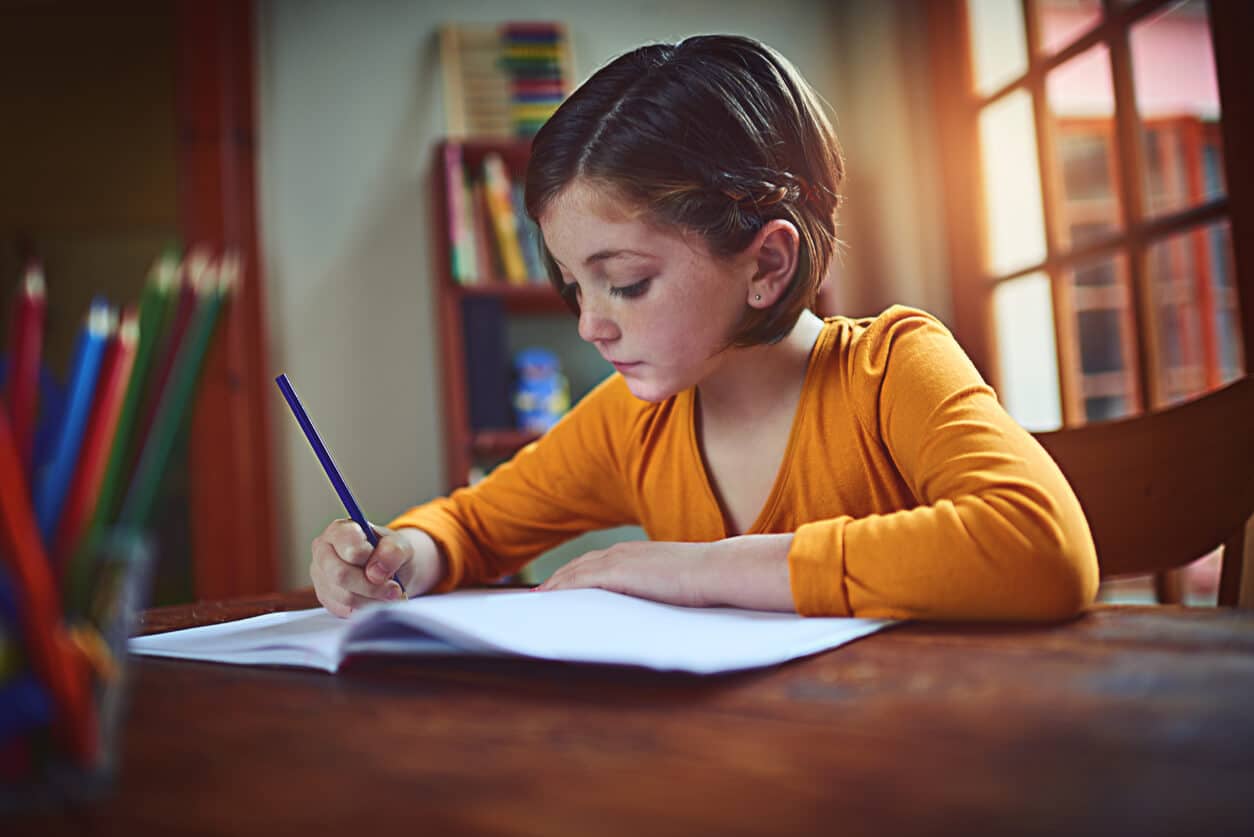 As the new school year gets into motion, it becomes obvious that your child needs a comfortable and clean space to do their homework. Check out these suggestions as you set up your child's homework area to get ideas of how to make it work.
Don't Use High Traffic Areas
The first step when creating a homework space for your child is choosing where to set it up. It's crucial to pick a place that is separated from the busy parts of your home.
Rooms like the kitchen or living room typically don't work because people are constantly coming and going to those areas. It's a better idea to set your kids up in an office, their bedroom, or even a hallway nook if you have one.
Declutter the Space
While there are some who say a cluttered space helps them with their creativity, the majority of children need a clean area to do their homework. As you decide where to set up their homework station, make sure they aren't surrounded by clutter in the room or around their workspace.
The cleaner and more organized the area is, the more likely your child will be able to focus and get their homework done more quickly.
Organize the Necessities
What essentials does your child need to get their homework done? In most cases, they'll need easy access to:
Pencils
Pencil sharpener
Ballpoint pens
Erasers
Paper (White and Lined)
Scissors
Tape
Ruler
Paper clips
Stapler
Calculator
Index cards
Ideally, these items should be organized in a simple system so each piece has a specific place where it's easy to find.
Avoid Distractions
When setting up a homework space for your child, make sure it is away from major distractions. This includes televisions, tablets, computers, and other electronics.
You'll also want to set them up in an area that is separate from their toys or other activities that could pull their attention away from homework.
Set Up Near Natural Lighting
The list of benefits for natural lighting goes well beyond helping your child do their homework. Exposure to natural light will boost their focus and help them get more done at a faster pace. It also makes people naturally happier and helps avoid feelings of depression.
Beyond their time at the desk, natural light will help your child get better sleep at night, boost their Vitamin D levels, and more.
Choose the Right Desk & a Comfortable Chair
As you organize the homework space for your child, you'll want to choose a simple desk and chair that get the job done. There's no need to get a large desk with lots of drawers and cabinets since that can lead to distractions.
You can get a basic and affordable desk with nothing more than a flat surface and four legs. Or you could get something offering some organization options with a few simple drawers to store their school supplies.
When it comes to the chair, make sure it's a comfortable seat with padding. If you can get an ergonomic chair, that will be ideal for their posture and future health.
Need Somewhere to Keep Extra Storage?
As you are creating the optimal homework space for your child, you may need to make some changes to your indoor space. If you're looking to place some items in a self-storage unit for safe keeping, look no further than Value Store It. Learn more about our storage options here.