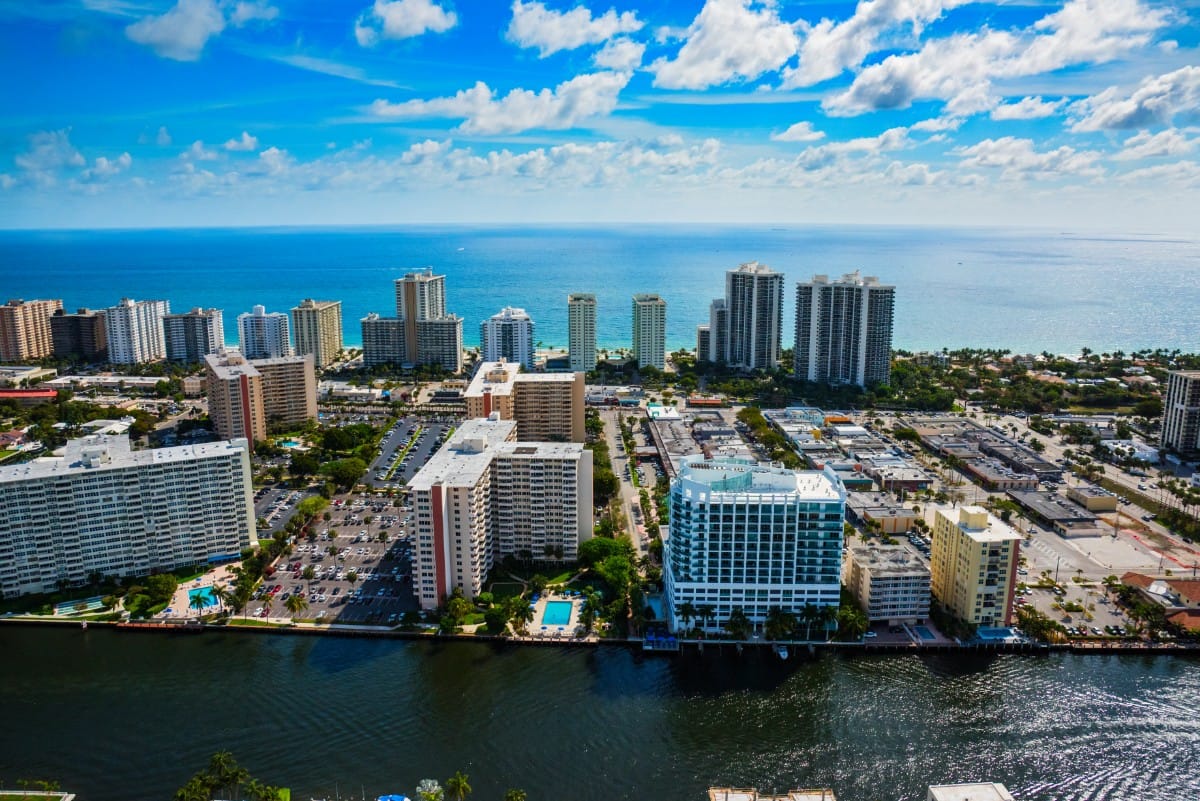 If you love spending time outdoors exploring new and interesting places, Pompano Beach, Florida is a destination you won't want to skip. With a diverse culture, revitalized town, and dense history, this southern Florida town provides a laid-back alternative to the area's high-profile vacation spots like Miami and Palm Beach.
Planning a Trip to Miami? Consider the City of Pompano Beach Instead
Pompano is a hidden gem nestled between two of Florida's hottest vacation destinations. This town has art galleries to keep you busy for days and delectable seafood restaurants to keep your stomach full and satisfied. With nature trails and miles of beach, Pompano has something for visitors of all ages.
Pompano Beach Hotels for Rest and Relaxation
One of the best things about this town is the abundance of affordable – yet luxurious – places to stay. If you're looking for a weekend vacation with the family or just want to get away from life for a few days, these Pompano Beach hotels have everything you need. With beach access, spas, and a comfy bed, what more do you need?
Seahorse Motel: Picture your day: wake up in the morning, grab your complimentary beach chair, and walk across the street to lounge in the sand. If you plan on hanging out for more than a few days, Seahorse Motel has you covered by providing six studios with full kitchens. Every room at Seahorse Motel is unique so you get a fresh experience each time you visit.
Sands Harbor Hotel and Marina: Sands Harbor Hotel and Marina is a Pompano staple serving the community for over 50 years. Every one of their 58 rooms provide you with a waterfront view and, of course, access to the waterfront heated pool. Sands Harbor has three restaurants on-property and a marina so you can watch the boats roll in after a nice meal.
Ebb Tide Oceanfront Resort: This isn't just a hotel: it's a boutique-style resort. Ebb Tide Oceanfront Resort offers both standard hotel rooms as well as apartments with full kitchens. No matter which room you book, all of them include access to 200-feet of the sandy beach, a heated pool, shuffleboard, and much more.
Beachcomber Resort and Villas: Look no further than Beachcomber Resort and Villas for a convenient, comfortable, and relaxing getaway. The two-bedroom villas are large enough to fit a full family: each room has its own private bathroom. With two outdoor pools, tiki bar, on-location restaurant, and lots of beach access, you'll definitely end up staying longer than previously intended.
Royal Flamingo Villas: The Royal Flamingo Villas aren't just villas – they're private beach houses. Each one of these private condominiums comes complete with a full kitchen, dining area, and private patio to enjoy the beautiful Florida weather.
Interesting Local Shopping Spots in Pompano Beach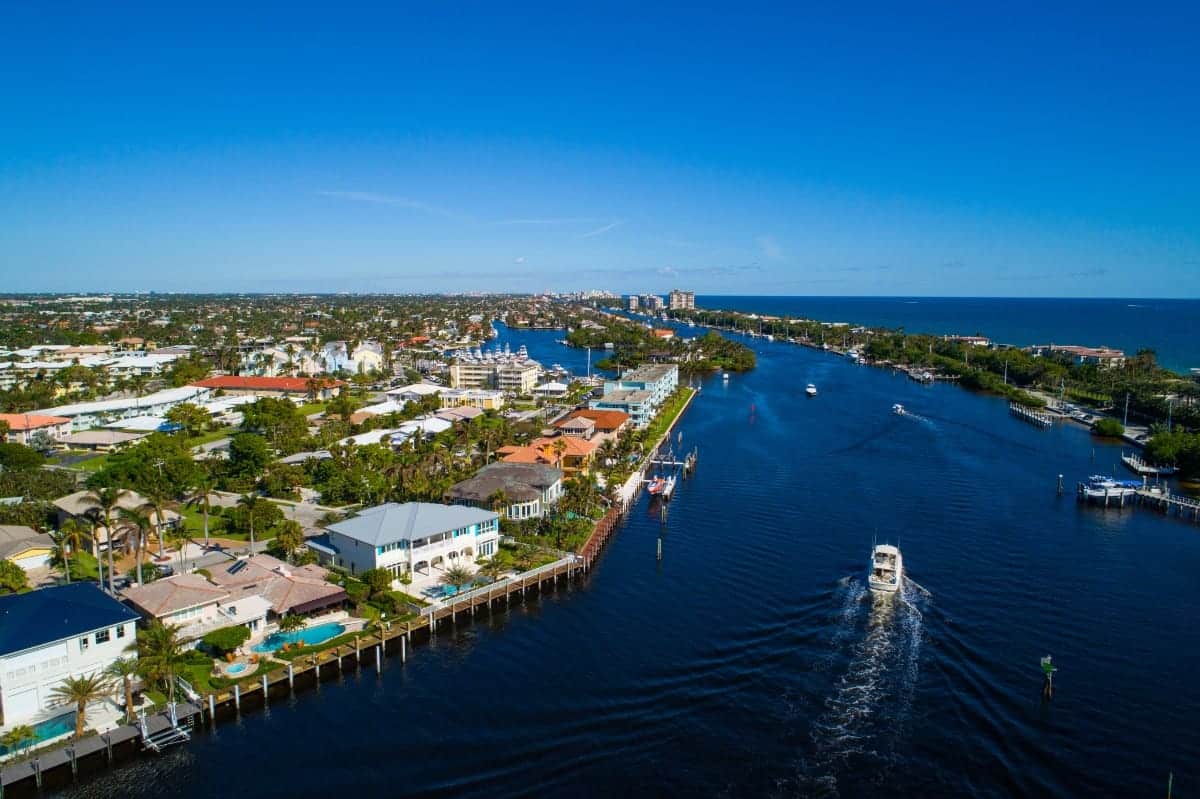 You don't have to venture far from your Pompano Beach hotels for some shopping because this town has unique options right along the main strip.
Addictions Boutique: Addictions is a women's clothing store in the heart of Pompano. This store offers unique fashion, jewelry, and other accessories. Customers love the owner of Addictions Boutique because she is an amazing stylist.
Miami Blues: No need to overpack for your trip because Miami Blues has you covered. This store covers big-name brands like Body Glove, Oakley, Quicksilver, and everything else you need for beach-centric attire. From bathing suits to sunscreen and boogie boards, Miami Blues is the place to go.
Body & Soul Boutique: When people think of boutiques, they probably don't imagine a large storefront but that's exactly what Body & Soul Boutique is. This clothing store has everything women need to look great: high-fashion brands, beach sandals, handbags, and much more.
Bell's Beach Store: When you're in the market for some souvenirs for coworkers or friends, you won't want to miss Bell's Beach Store. This is the ideal place in Pompano for trinkets, soaps, swimsuits, and all kinds of high-quality items.
Pompano Citi Centre: If you're in the mood for some serious shopping, Pompano Citi Centre is your spot. This open-air mall has big-name anchor stores like Macy's and Lowes as well as smaller boutique shops, kiosks, and even events.
City of Pompano Beach Events and Nightlife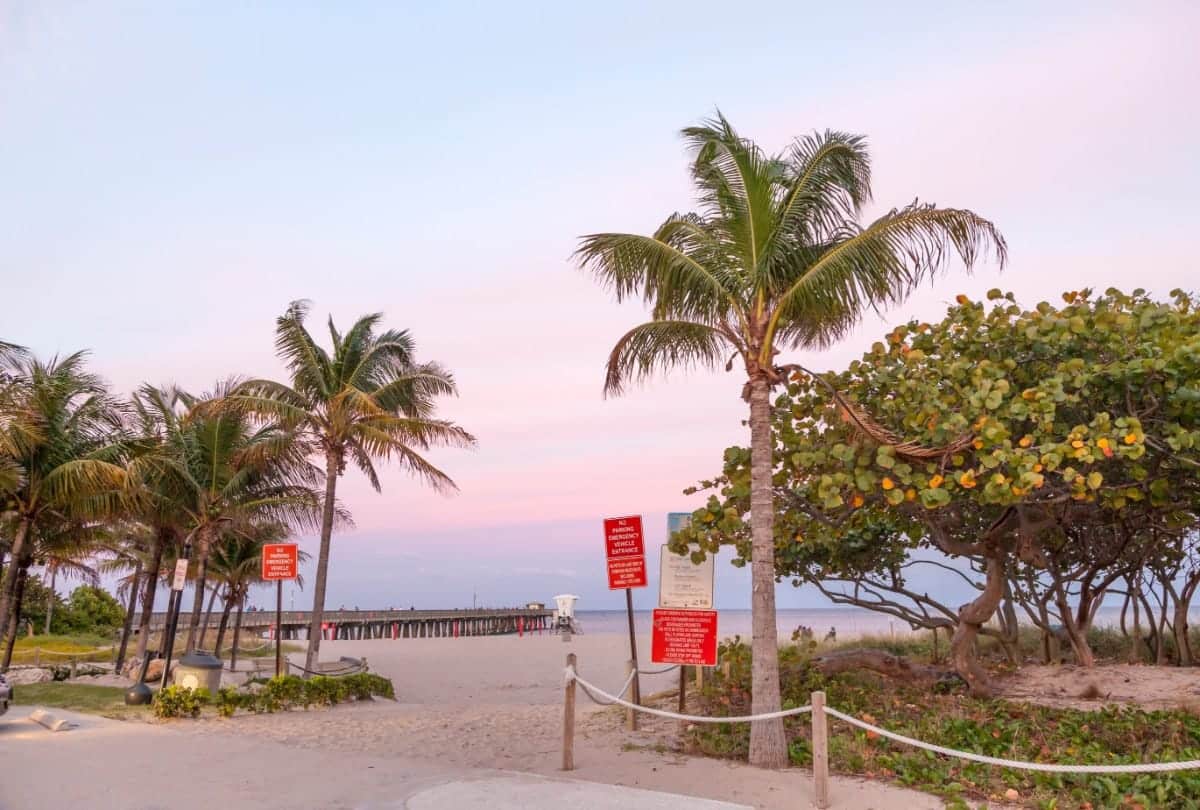 This small Florida town goes big with community events. In addition to the annual Pompano Beach events and nightlife listed below, Pompano also offers many niche community events happening each week. You should have no trouble finding something to do no matter when you decide to visit.
Pompano Nautical Flea Market: The local community and visitors alike look forward to the Pompano Nautical Flea Market each year in mid-January at the Community Park. This is a joint venture between the Lighthouse Point and Pompano Beach communities. If you're looking for some chic or vintage nautical items, the Pompano Nautical Flea Market is your one-stop shop.
Phuse Karaoke Club: After some relaxing days lounging on the beach, you'll need some fun activity to spice up your nights. That's where Phuse Karaoke Club comes into play. This spot is located downtown on Atlantic Boulevard. TNT Tuesdays are the big night at Phuse when they host notorious rooftop parties.
City of Pompano Beach Seafood Festival: When it comes to Pompano Beach events, you might want to plan your trip around this one. The City of Pompano Beach Seafood Festival can really draw a crowd – and for good reason. You can browse craft vendors and watch live music from acts like JJ Grey, Mofro, and Long Run: an Eagles tribute band. The real star of the show, however, is the seafood. Three-day passes are just $30.
St. Coleman's Italian Festival: St. Coleman's Catholic Church hosts this event each year in February. Yes, everyone loves Italian food, but you also get to experience music, dancing, crafts, and carnival rides. You never know what you might find at the silent auction. Pompano has a diverse community – Italians make up the largest majority – and the St. Coleman's Italian Festival is the perfect opportunity to experience some of it during your visit.
Light Up Pompano: If you've ever lived in a region that involves cold winter weather, you know how fun it is to enjoy a warm holiday season. The Pompano Holiday Boat Parade: Light Up Pompano gives you the perfect excuse to hang out over the holiday season. The parade usually takes place in early December. Hang out on the beach at night and watch the beautiful lit-up boats roll by.
Vega Lounge: This low-key bar is the perfect place to unwind after a grueling day of parasailing and swimming at the beach. Locals love Vega Lounge because it's not like a typical tap bar: they have plenty of top-shelf liquors and wines. Plus, the bartender really knows how to make a Manhattan. The trendy and upscale atmosphere makes Vega Lounge an ideal location for enjoying a cigar with your favorite beverage.
Landmarks, Attractions, and Places You Won't Want to Miss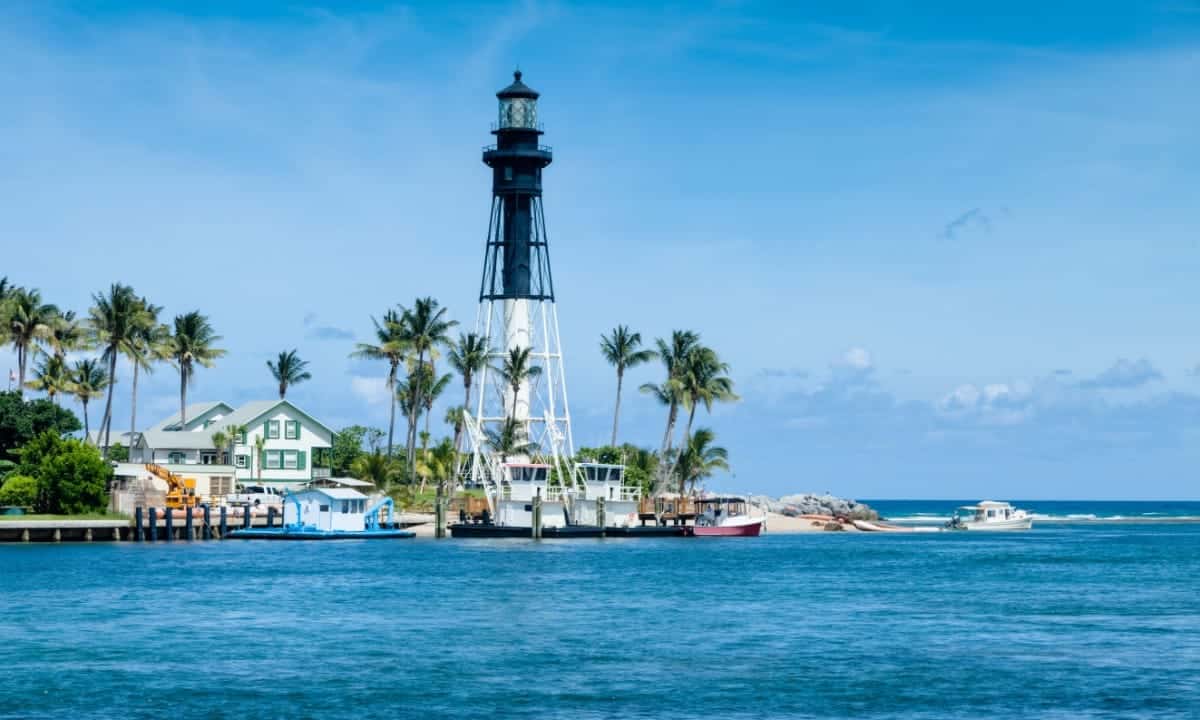 The city of Pompano Beach is well known for its high-end art galleries – you can't go far in this town without running into one. When you aren't browsing the galleries, you can hit the links, take a stroll through one of the parks, or check out a museum.
Art Connection: Art Connection has a 45,000-square foot factory showroom with thousands of artists' work in-stock or available for order. If they don't have what you want, Art Connection can find it. There's definitely something for everyone here. No matter which art style you're into, Art Connection will have something to fit your taste. Surrealism, humor, seasonal, cats, philosophy, pop art, and the beautiful Flordia coastline are just a few of the dozens of subjects offered here.
The Ely Educational Museum: The Ely Educational Museum is Pompano's very first Black history museum. The museum is named after local civil rights pioneer, Blanche Ely. Ely is a household name in Pompano because the local high school is also named after her. Ely pushed for crucial education in Pompano's African American community. The Ely Educational Museum in Ely's former home teaches patrons about the local struggle of overcoming segregation – particularly in schools.
Pompano Beach Municipal Golf Course: What better way to enjoy the Florida weather than hitting the links? The Pompano Beach Municipal Golf Course was recently renovated and reopened in 2013. It now includes a state of the art design, Celebration Bermuda fairways, and TifEagle greens.
Bailey Contemporary Arts: Bailey Contemporary Arts is another of Pompano's excellent art galleries. Patrons love the large spaces to move around between exhibits (this comes in handy when it gets crowded). You can also watch the artists in their workshops as they create. Bailey Contemporary Arts encourages taking a hands-on approach to expression by offering classes and other events.
Curtain Call Playhouse: One of the great things about Pompano is the cultural scene. Curtain Call Playhouse theater currently hosts Broadway hits in concert form with music from Andrew Lloyd Webber, Claude-Michel Schönberg, Frederick Loewe, and many other world-renowned composers. For the kids, Curtain Call Playhouse hosts workshops and camps.
Fern Forest Nature Park: The Fern Forest Nature Park in nearby Coconut Creek has 247.1 miles of designated urban wilderness to keep you occupied for days. You can find more than 30 species of ferns on this piece of land along with lots of other animals and wildlife – the vegetation here is very unique. The trails vary in length between 1/8th of a mile to just over a mile and most are wheelchair accessible.
Must-Try Pompano Beach Restaurants
Pompano has a diverse culture, and this is expressed perfectly through the tasty cuisine. No matter what you're in the mood for, Pompano Beach Restaurants have something for every palate.
Fish Shack: This upbeat and modest joint is a local favorite for seafood – it's one of Pompano's hidden gems. If you love oysters, give Fish Shack a try. If oysters aren't your thing, you will surely find something else delicious like clam chowder, grilled mahi, scallops, and lots of other tasty delights. Don't forget to try the key lime pie.
Trattoria Novello: Pompano has a large Italian population and Trattoria Novello is one of the area's best expressions as far as Pompano Beach restaurants go. Penne with vodka sauce, homemade gnocchi, and ravioli with butter sage are just a few of the amazing dishes Trattoria Novello has to offer. Like any great Italian restaurant, Trattoria Novello also has an exquisite wine selection. Be prepared to leave this place full and satisfied.
The Rusty Hook Tavern: The Rusty Hook Tavern provides a fresh take on traditional bar food. It sounds strange, but you have to try the graham cracker calamari. The Ahi tuna nachos are also a must-try as far as appetizers go. Although they experiment with a wide variety of flavors and dishes, everything is top-notch – which is hard to pull off. There's something for everyone at The Rusty Hook Tavern and you'll probably need to make more than one trip.
The Foundry: When you want a high-quality lunch or dinner but aren't sure what you're in the mood for, try The Foundry. If you like spicy food (and only if you like spicy food), give the Big Smoke Pizza a try. If spicy isn't your thing, you might prefer the Mahi sandwiches. It really doesn't matter what you choose because everything is great. Plus, the outdoor seating is pet-friendly.
Greek Taverna Table 2201: Greek Taverna Table 2201 really stands out because they use fresh – not canned – grape leaves in their dishes. The atmosphere is cozy and warm while the food is delicious with a great presentation. Their swordfish with capers and comes with yellow rice and broccoli. You definitely won't leave here hungry.
Value Store It brings a new level of service, cleanliness, convenience, and peace-of-mind to thousands of storage customers. We go above and beyond indoor storage with everything from truck rentals to packing supplies and mini self-storage. Learn more about the solutions we offer or contact us today to get started.