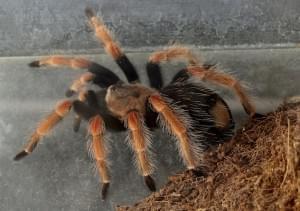 Occasionally, someone comes up with a question we were just not expecting. These questions mostly have to do with what, exactly, is permissible to store in a self storage unit, but there are a few others that have been head-scratchers, as well. Sometimes we get unusual questions at Value Store It, and sometimes we hear about questions other self storage facilities receive. Here are some of the most unusual.
Question: Can I temporarily store my live snake/lizard/tarantula/fish in my storage unit?
Answer: Sorry, but live animals in a self storage unit are a big no-no! We cannot allow any live animals of any kind to be stored in a storage unit.
******
Question: I am in the process of moving but do not have a place to stay. Can I sleep one or two nights in my storage unit?
Answer: Sleeping in or living in a self storage unit is illegal, and we cannot allow you to do that. We realize people without a place to go frequently consider living in their storage units, but we will be happy to give you a list of nearby homeless shelters or direct you to inexpensive motels so you can find a warm place to stay.
******
Question: I deal with frozen tissues in my profession. Can I keep those in a storage unit?
Answer: Living or dead tissues, including animals, animal parts, or human tissues or parts are not allowed in a self storage unit—even if they are kept frozen in the unit. Morticians, funeral home directors, butchers, animal dressers for hunters, and scientists who deal with frozen or fresh tissues need to find another place to store them.
******
Question: Can I store X, Y, and Z, which will tip you off that I'm trying to start a meth lab?
Answer: Illegal drugs and the materials or systems to create them are absolutely not allowed in self storage units. For one thing, they are illegal. For another, the process of making meth, for instance, is incredibly dangerous to both the makers and to the possessions of other tenants or the lives of tenants who might be visiting their units.
******
Question: Can I use my self storage unit as an office?
Answer: Actually, a climate-controlled self storage unit can make a great office away from distractions. As long as you are following our facility rules about stored materials and visiting hours, using a self storage unit as an office is fine.
If you have not found your particular question listed here, please contact us and we will be glad to give you an answer. Value Store It places great emphasis on the security and usability of our self storage facility locations. Visit our Homepage for more information and to reserve the self storage unit that fits your needs.