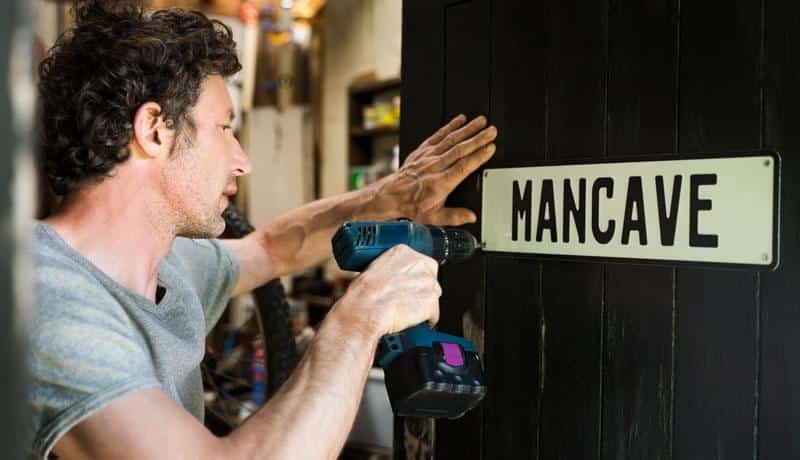 There comes a time in every man's life when he must seek refuge from the stresses of the day – a room filled with his most prized possessions, his own personal sanctuary, his very own man cave.
As you read this, you may already have a room in mind. Perhaps you're considering the small room serving as a guest bedroom that is absent of guests. Or maybe you have your eye on a basement area that is storing rarely used items that are too important to throw away.
Are you ready to transform a desired space into your personal getaway? Choose the perfect man cave to suit your taste and preferences!
Choosing the Right Man Cave
Before going head-first into the planning and purchasing for your man cave, know your space. Measure and sketch your ideas on a piece of paper so you have an easy reference. The more you plan, the easier it will be when you are ready to furnish the room.
Know what you want and fill the room with stuff you love. It is your room, and it should reflect that.
Here are a few cool man cave ideas to consider.
1. Modern Lounge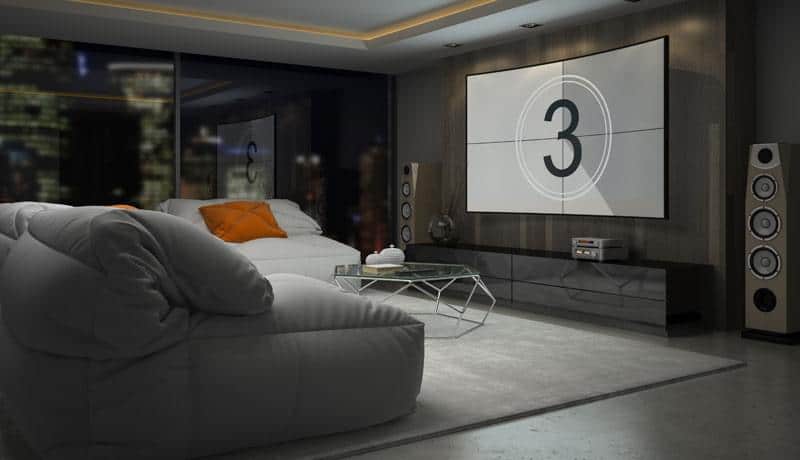 Some of the best man caves have a modernized touch. Are you someone who keeps up with the latest trends? Love fine wine or collecting art? Let your space reflect those interests! Long gone are the days where a man cave needs to be overtly manly. It is your space. Let your personality shine through.
To create a modern lounge, decorate with art that speaks to you. Install a dark-stained wood floor. Use hanging ceiling lamps and stainless-steel accents to spruce it up.
When it is all done, sit back, relax, and enjoy your own personal five-star hotel lounge experience from the comfort of your own home.
2. Home Theater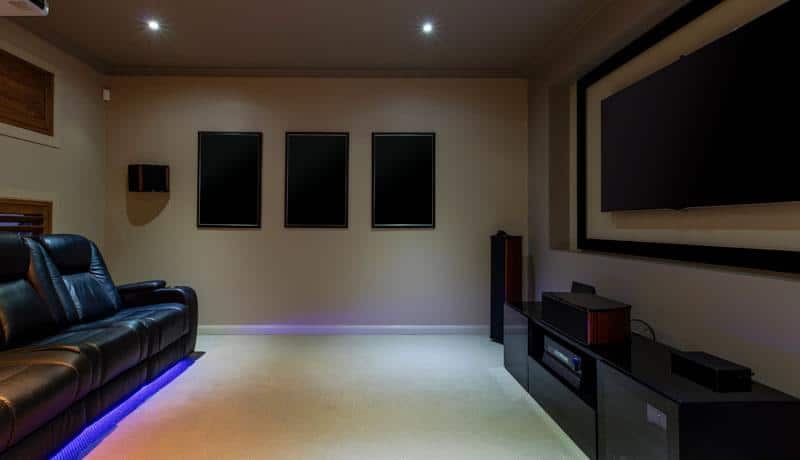 This is a widely popular man cave idea and for good reason. Even small rooms can be turned into a comfortable and luxurious theater. Ditch the clutter of a TV stand by installing a wall-mounted large screen TV or projection screen.
A wireless sound system can help keep your operation looking streamlined while providing that desired surround sound.
The chairs you choose can make or break this type of man cave. Reclining chairs are the most fitting for an authentic theater atmosphere.
For an added movie theater feel, decorate with framed posters of your favorite movies. Consider a classic popcorn popper and a snack station to heighten the experience. Set the mood with dimmable lighting to enhance the ambiance without leaving you and your guests in the dark.
3. Game Room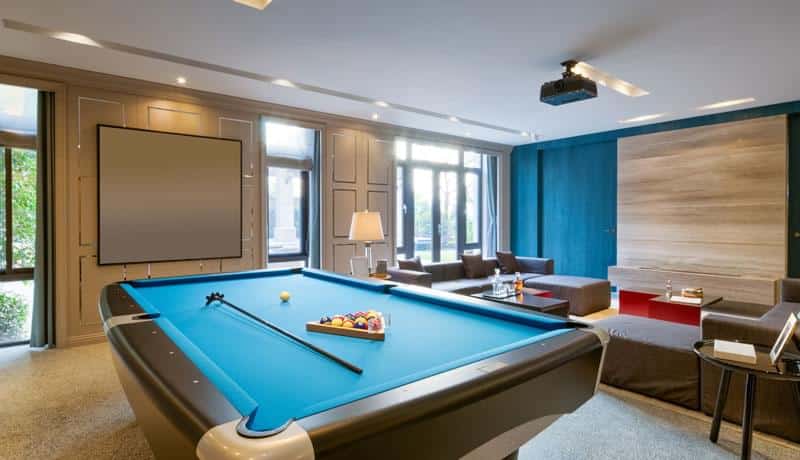 This is perhaps the most classic of all man caves. A card or pool table will do as the focus of the room. If you decide on a pool table, make sure there is room. If you are short on space, a foosball ball table is a great option!
Install an adjustable wall-mounted TV. It will save space in a tight room and provide a great view for everyone.
4. The Sports Enthusiast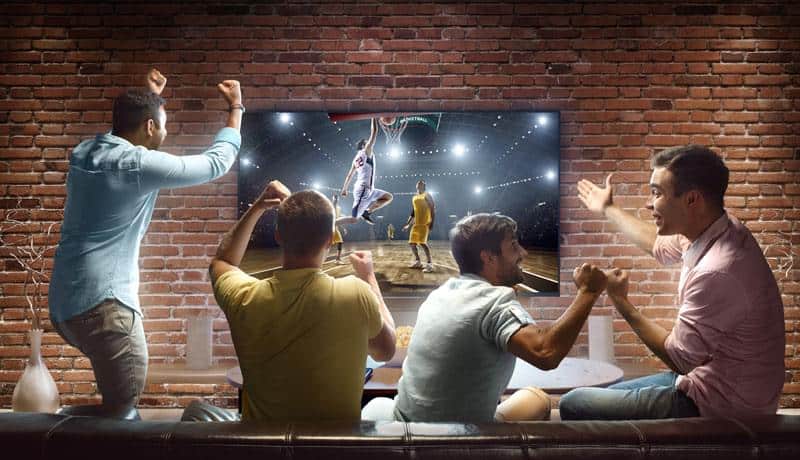 The sporty man cave is straightforward. Fill the room with your favorite sports-related objects and memorabilia. Frame jerseys and hang them on the walls. Make it look like your personal hall of fame. Take that foul ball you caught as a kid and put it on display.
Maybe you want a sports-themed room but do not want to overdo it. Painting the room with the colors of your favorite team is not mandatory. Your man cave can be sleek and stylish yet still show your fandom. Lastly, remember to finish off your sports cave with a high-quality TV.
5. The Focal Point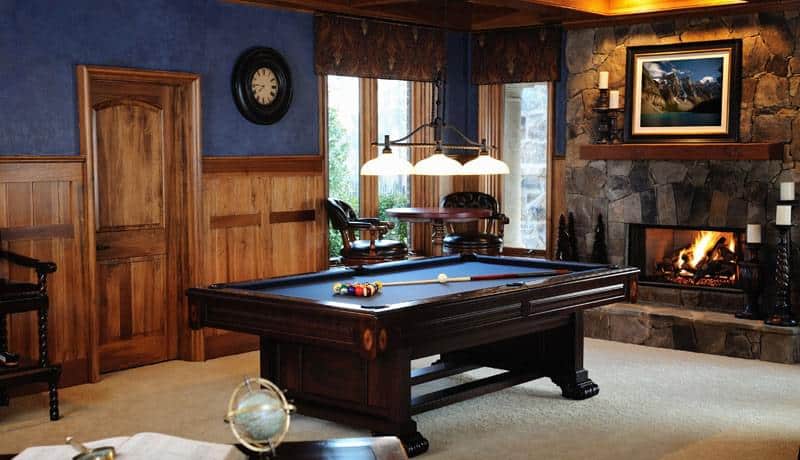 Antiques, collectibles, and prized possessions are a few things that catch the eye when someone walks into a room. Your man cave can center around a prized item. This focal point gives you the most freedom to express your own personal flair and choose décor accordingly. The item you choose to build your room around can be as unique as you.
Make the Move and Create the Best Man Cave
Deciding on the perfect space and getting it ready may require the use of personal storage. Whether you are needing to store furniture during renovations or are just making room for your desired space, Value Store It has personal storage solutions to suit your needs. With our convenient storage guide and month to month pricing, you can find the right size unit to fit any man cave renovation budget.
Now go ahead and get started on your dream man cave, whatever that might be. If you find yourself needing extra space to make this dream become a reality, Value Store It is here for you. Whether you are needing short-term or long-term storage, Value Store it has the right unit for you in one of our convenient locations in Florida and Massachusetts. Book your unit online or call one of our locations today!