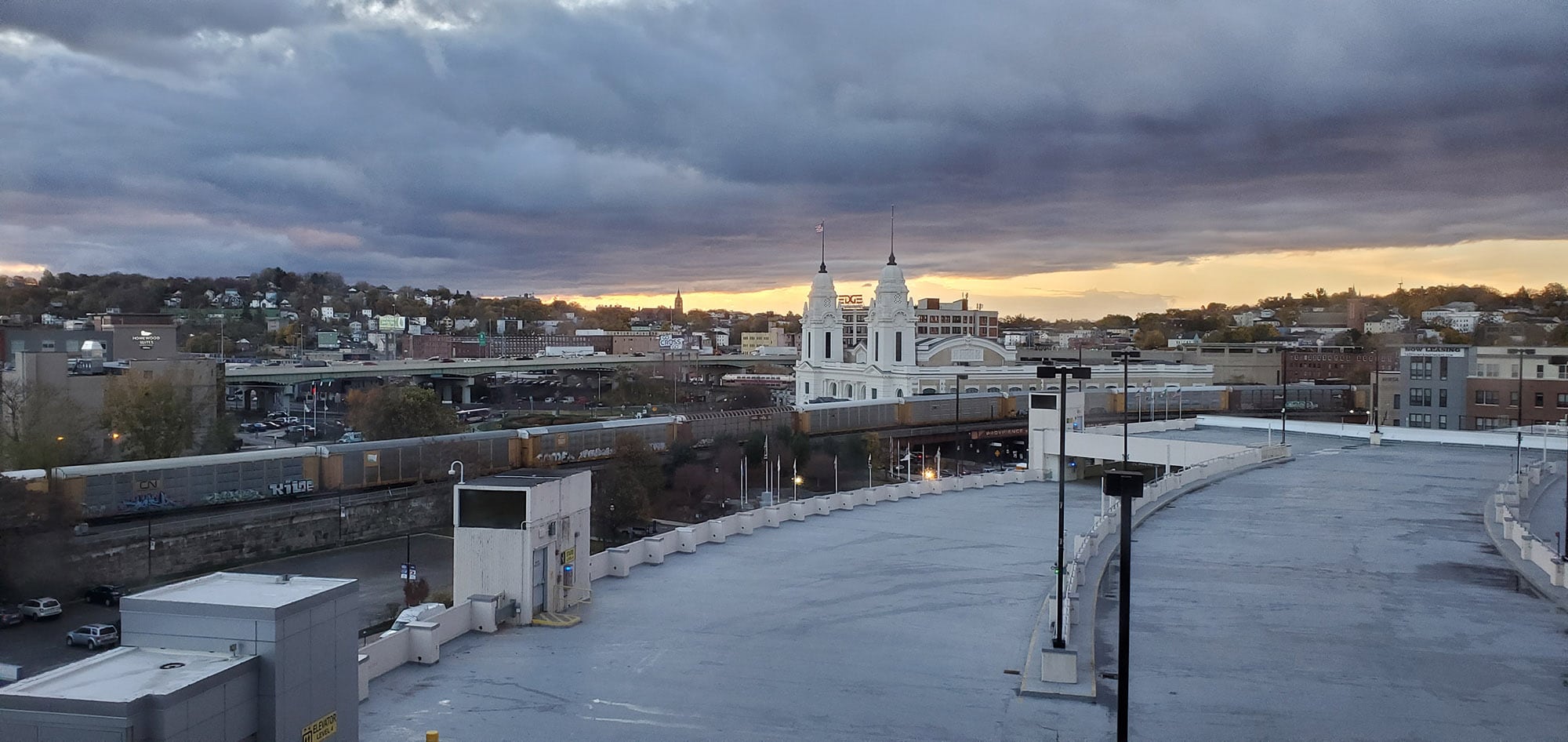 For people who are unfamiliar with Worcester, MA, it is a beautiful city about 40 miles west of Boston in central Massachusetts. Accordingly, many people refer to Worcester as the "Heart of the Commonwealth." The population of Worcester is over 180,000 people.
There are plenty of options for entertainment and having fun in Worcester, MA. In the article below, we highlight some of our favorite restaurants, things to do, shopping centers, and nightlife options in Worcester, MA. There is something for every local and visitor.
Restaurants in Worcester, MA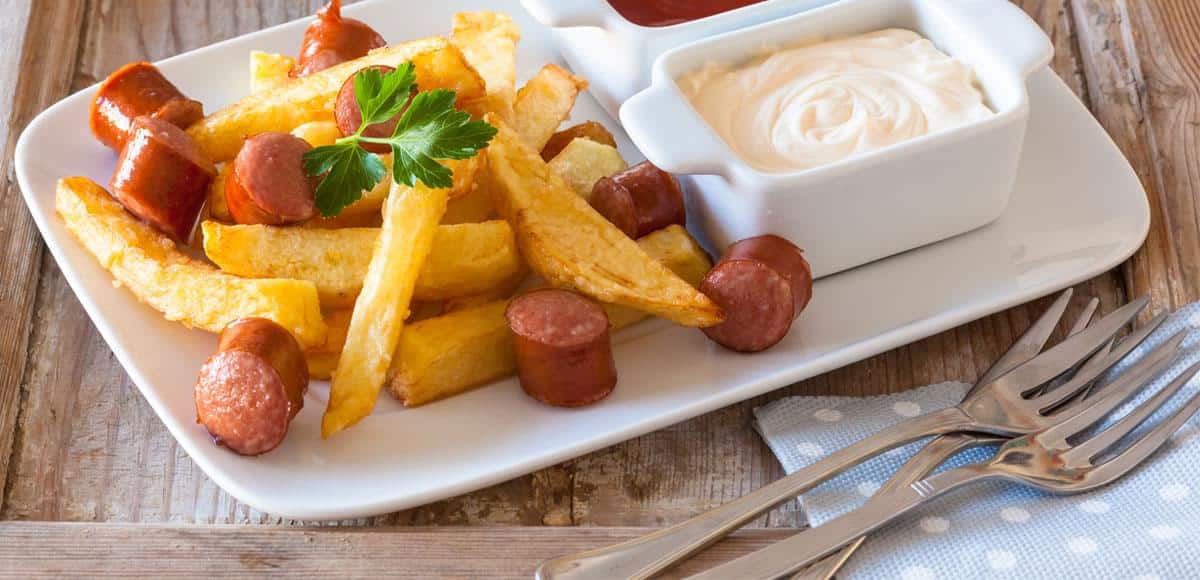 There is a great variety of restaurants in Worcester, MA, and visitors can enjoy flavors from around the world. Some places are better suited for a quick, flavorful bite to eat, and other locations are best suited for a proper sit-down meal. Check out some of our favorite Worcester restaurants below.
Deadhorse Hill
One of Worcester's most popular restaurants is Deadhorse Hill. Deadhorse Hill serves classic American favorites and offers a charming rustic atmosphere. The restaurant also offers a coffee bar for Worcester's caffeine lovers. We love Deadhorse HIll's "southern fried chix thighs" plate, and it pairs well with a side of their hand-cut french fries. Deadhorse Hill also has a range of unique alcoholic beverages, including an Allagash aged peach sour ale and a Branded Brewing spiced coffee stout. To finish your meal, check out the restaurant's delicious dark chocolate cake with espresso buttercream. Yum! The Deadhorse Hill restaurant is at 281 Main Street.
Peppercorn's Grille & Tavern
Another Worcester favorite is Peppercorn's Grille & Tavern. Peppercorn's Grille & Tavern has been in business since 1995 and serves a range of delicious menu items. We love the restaurant's Italian food options, including their risotto balls and Tuscan calamari. The restaurant is also famous for its handmade, thin-crust pizzas. When you are there, do try Peppercorn's Cauliflower Crust and Park Ave pizzas. Peppercorn's also offers delicious American cuisine options, including Ohio pork nachos and a buffalo chicken tenders plate that is hard to beat. Also, patrons can pair their meals with one of the Peppercorn's 20 craft beers on draft from local breweries. Peppercorn's Grille & Tavern is at 455 Park Avenue.
Broth
If you are ever looking for a place to warm up on a cold day in Worcester, Broth is the place to be. Broth is Worcester's very own ramen bar and offers a range of locally-inspired twists to the famous Japanese meal. Broth even had a special feature on the Travel Channel's popular Man v. Food series. Check out Broth's unique New England Clam Bake Ramen, which includes a half of a fresh lobster. The restaurant's Chicken Parmesan Ramen is also very popular. If you still have room left after your ramen bowl, check out Broth's famous desserts. The restaurant's chocolate bacon torte and bacon bourbon zeppoles are delicious and certainly unique. Broth is at 106 Green Street.
Bocado Tapas Wine Bar
Get a taste of Spain in Worcester, MA, at Bocado Tapas Wine Bar. At Bocado, you can try a range of favorite Spanish tapas, including patatas asadas (roasted potatoes), pulpo a feira (grilled octopus), and tortilla española (Spanish omelet). Bocado also has a range of Spanish ham, cheeses, olives, and wines to go with your meal. Popular Spanish desserts that are available at Bocado include flan de Bocado (pomegranate orange custard), churros y chocolate (fried dough with melted chocolate), and pudín de pan (berry bread ). In addition to great food, you can attend fun flamenco and salsa dancing nights at Bocado each month. Bocado is at 82 Winter Street.
Smokestack Urban Barbeque
Sometimes, what you need is a good old-fashioned barbeque. At Smokestack Urban Barbeque, Worcester foodies can enjoy authentic South Carolina-style BBQ. Smokestack smokes all of its meat over a hickory-wood fire for five to fourteen hours to ensure that you get the smoky barbeque taste you love. Barbeque fans can choose from sliced brisket, chicken, pulled pork, and St. Louis style spare ribs. Of course, a barbeque meal is not complete without the classic sides. You can pair your meats with mac n' cheese, collard greens, BBQ beans, mashed potatoes, sweet potato fries, cornbread, and apple slaw. Smokestack Urban Barbeque is at 139 Green Street.
Mezcal Tequila Cantina
If you are in search of Mexican food in Worcester, MA, you have to visit Mezcal Tequila Cantina. Mezcal Tequila Cantina combines Mexican favorites with a Southwest flair. Some of the restaurant's most popular dishes include the chef's monthly specials, such as cinnamon spiced carnitas and sweet corn and chili chowder. Locals also love the restaurant's queso fundido (melted Mexican Cheese) with a side of warm flour tortillas and tortilla chips. Of course, one of Mezcal Tequila Cantina's main attractions is their full mezcal and tequila bar. Locals love the bar's range of house margaritas and specialty cocktails, including the Jalisco Smash and Mexican Gunfight cocktails. The Mezcal Tequila Cantina is at 30 Major Taylor Boulevard.
Shawarma Palace
The Shawarma Palace is an unassuming eatery that packs a big punch when it comes to flavor. The restaurant serves a range of Mediterranean and Middle Eastern cuisine. The shawarma is a regional classic of thin cut rotisserie meat with tomatoes, cucumbers, onions, tahini, and pickled vegetables inside warm flatbread. The Shawarma Palace also serves delicious Greek salad and fattoush salad. Popular side dishes include hummus, baba ghanoush, tabouli, and stuffed grape leaves. Patrons rave that the staff "make you feel right at home" and that "everything is delicious." Regulars also rave about Shawarma Palace's delicious baklava dessert. The Shawarma Palace is at 3 Pleasant Street.
Things to do in Worcester, MA
Are you looking for things to do in Worcester? Look no further. Worcester, MA, has great entertainment options for the whole family. Visitors and residents can enjoy world-class museums and theater performances, and they can also enjoy picnics in beautiful parks. See some of our favorite activities in Worcester below.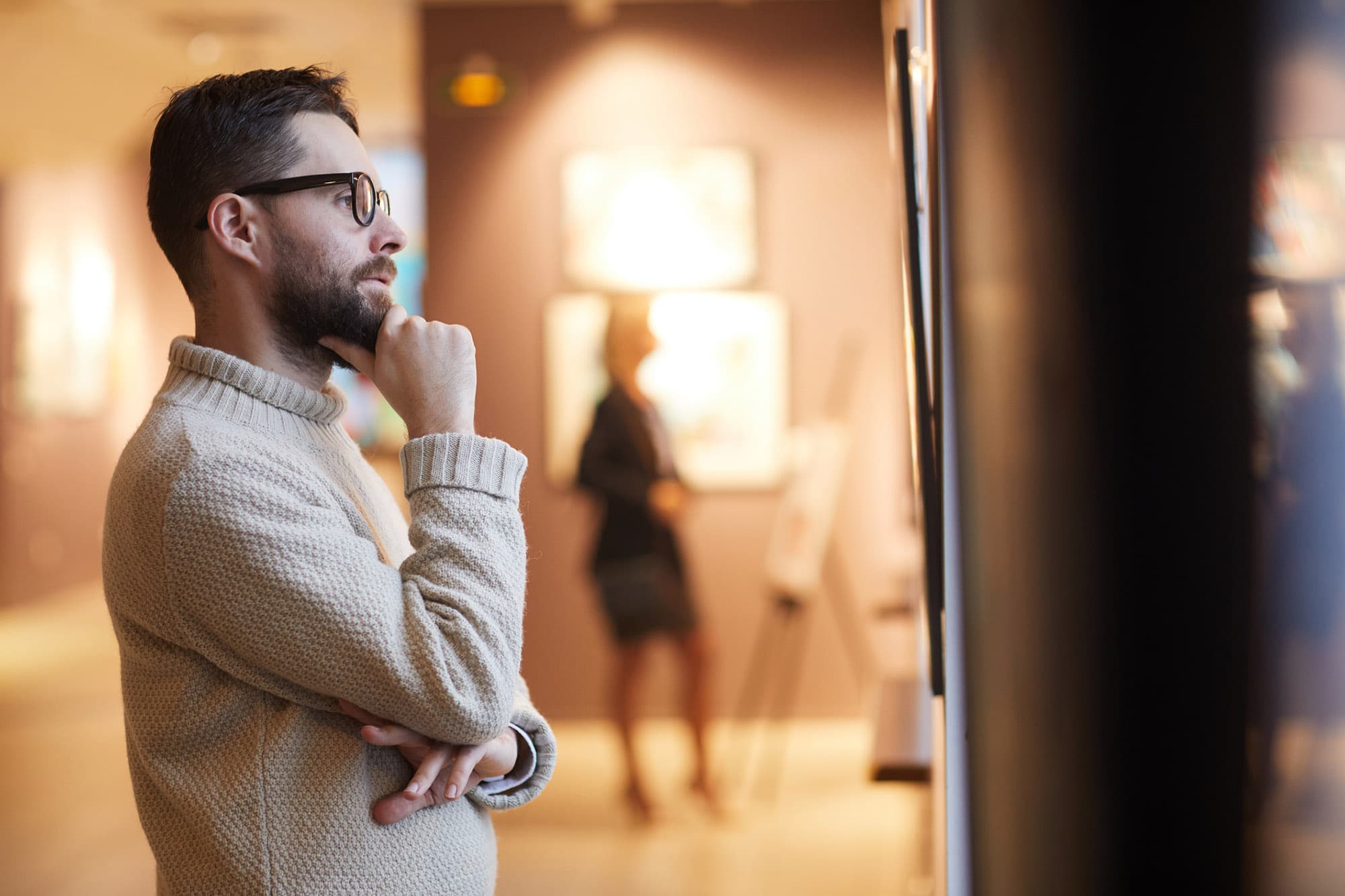 Worcester Art Museum
The Worcester Art Museum is a must-visit if you are in the area. The museum features art pieces from 3,000 BC to the present, and the museum has been a pillar of the New England art community since 1896. The museum features over 38,000 unique objects. History buffs will enjoy the museum's John Woodman Higgins Armory Collections that features over two thousand armor-related items. The Worcester Art Museum also features a range of European fine art, including 17th-century Dutch paintings and 18th-century British paintings. The museum also has a rotation of world-class exhibitions, so be sure to check out the exhibition schedule when you plan your trip. The Worcester Art Museum is open Thursday through Sunday between 10:00 AM and 4:00 PM. On Wednesdays, the museum is open between noon and 4:00 PM. Admission for adults is $18, and anyone 17 and under can enter for free.
Bancroft Tower
An exciting place for a family outing in Worcester, MA, is Bancroft Tower. Bancroft Tower is an impressive 56-foot high castle structure that is sure to impress. Worcester's famous Salisbury family built the tower in 1900 with the help of horses and carriages. Today, the tower is in Salisbury Park, and many people enjoy having picnics and family outings next to the castle tower. People can walk through the tower's arch for a great photo opportunity, and on some days, you can get a tour of the castle and climb the stone staircase. From the top of the tower, visitors can enjoy stunning 360-degree views of beautiful Worcester. Note that Bancroft Tower is open only on select days for a limited time.
The Hanover Theater and Conservatory for the Performing Arts
If you are into the performing arts, you cannot miss attending a performance at the Hanover Theater. According to Pollstar, the Hanover Theater is one of the "Top Theaters in the World." The location features 2,300 seats in a beautifully restored 1904 building. Upcoming shows include "Escape to Margaritaville" and "The Lyin' Kings." Other upcoming performances include Neil Berg's "50 Years of Rock & Roll" and "Mean Girls." For people interested in getting involved in the arts, the Hanover Theater Conservatory offers a range of acting, dance, and music classes. There is also a range of classes for teens and kids.
Shopping in Worcester, MA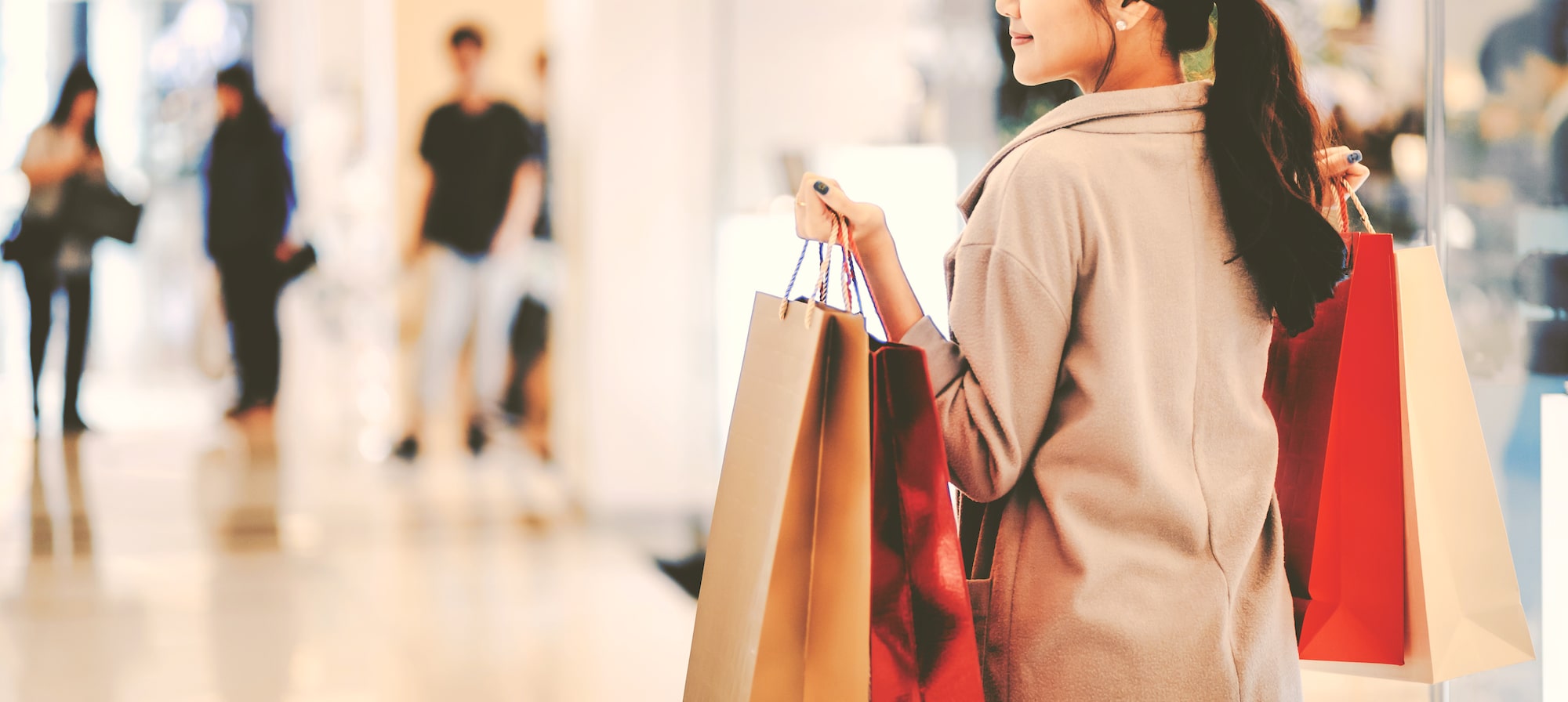 Need some retail therapy? Worcester has shopping options for everyone. If you are looking for the latest fashions, unique gifts, or antiques, you can find what you are looking for in Worcester. See some of our favorite places for shopping in Worcester, MA, below.
Auburn Mall
For an indoor mall shopping experience near Worcester, MA, check out the Aurburn Mall. The Auburn Mall is just south of central Worcester and features more than 50 stores. Shoppers can also grab a bite at the Auburn Mall food court. Additionally, shoppers can treat themselves to some rest and relaxation at the mall's day spa. Shoppers can pick up the latest fashions from classic brands, such as American Eagle, Forever 21, and Hollister. The Auburn Mall also has a massive Macy's department store. Shoppers can also find jewelry at Kay Jewelers and Zales. The Auburn Mall is open between 10:00 AM and 9:00 PM Monday through Saturday. On Sunday, the Auburn Mall is open between 10:00 AM and 6:00 PM.
Worcester Public Market
The Worcester Public Market is a great place to shop, eat, and meet up with friends. The establishment is home to dozens of gift shops, specialty food stands, and restaurants. It aims to recreate a European-style market, where patrons can visit specialty stores and multiple vendors under one roof. Shoppers will love the range of handmade goods and local products. Great stores include the Alan James Co. for handmade goods, K Sense Co. for candles, Crate & Howl for boutique dog supplies, and The Tinker's Cart for Irish and Celtic gifts. Also, if you want to pick up some beautiful flowers to brighten your home or surprise a loved one, check out the Wildflower florist. While you are shopping, you can grab a bite at The Market Pantry, Jennifer Lee's allergen friendly and vegan store, and SubZero's nitrogen ice cream parlor. The Worcester Public Market is open from Wednesday to Sunday between 11:00 AM and 8:00 PM.
Worcester Flea Market
A fun shopping experience in Worcester is the Worcester Flea Market. It is an excellent outing for the entire family, and shoppers can undoubtedly find some steals on unique items. Shoppers can find great gifts, home decoration items, and antiques. If you have a unique item that you wish to part with, you may be able to trade, exchange, or sell the item with one of the vendors at the Worcester Flea Market. The Worcester Flea Market is open between 9:00 AM and 4:00 PM on Sunday.
Nightlife in Worcester, MA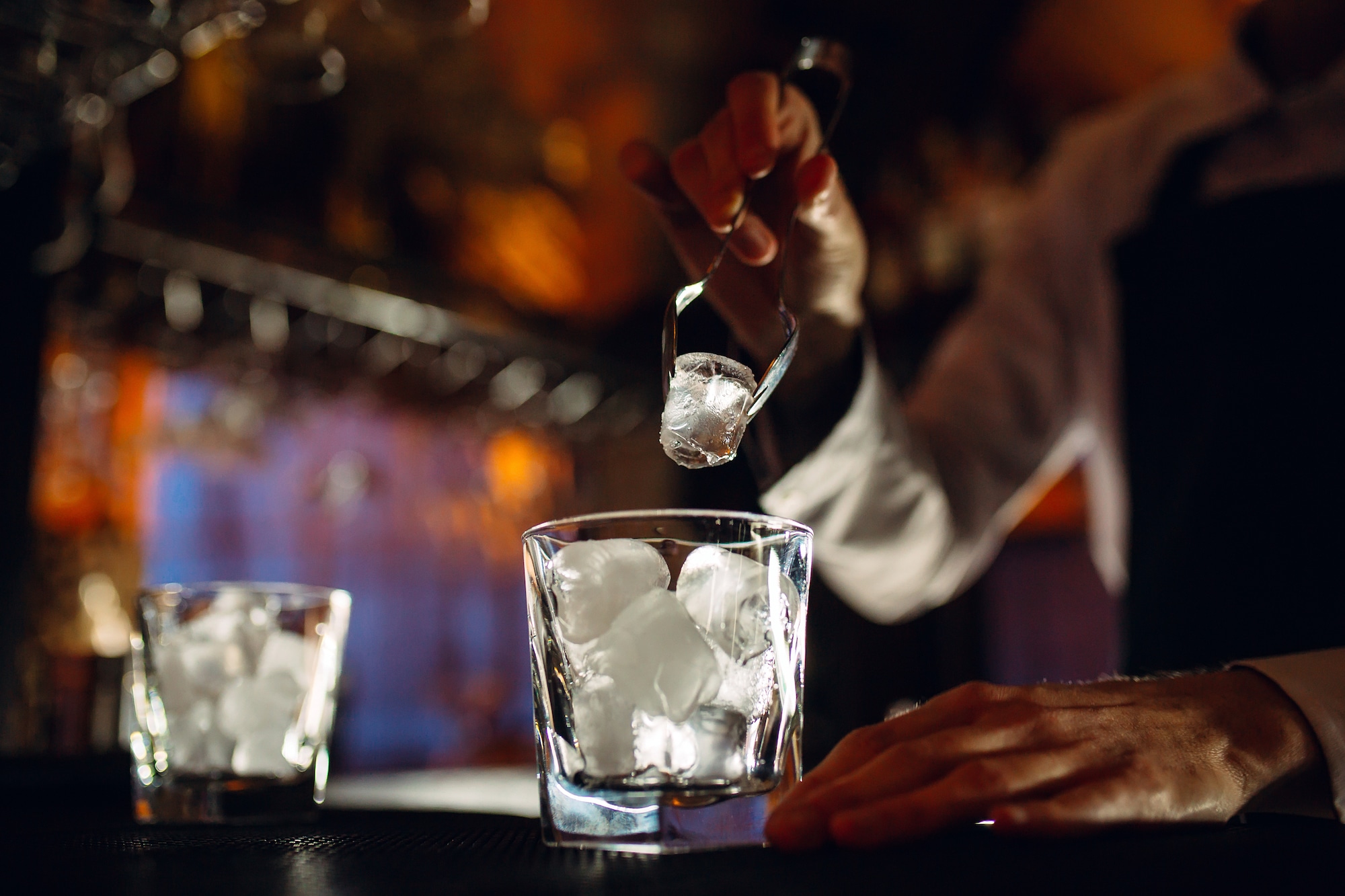 You certainly do not have to go all the way to Boston to have a great time. Worcester offers many great nightlife options. See some of our favorite places to hang out with friends and enjoy the weekend in Worcester, MA, below.
Whiskey on Water
The Whiskey on Water tavern is a favorite haunt among Worcester residents. Whiskey on Water is in the center of the Canal District, and patrons can enjoy late-night music and dancing until 2:00 AM. The nightspot brings in live music and DJs on the weekends, and the dance floor is always busy! Whiskey on Water also hosts a range of fun events, such as whiskey tasting sessions and "PaintNite," where people can enjoy their favorite drinks while giving painting a shot. Whiskey on Water also has excellent food, including Angus beef burgers and jumbo chicken wings. The restaurant and bar are open from 5:00 PM to 2:00 AM from Wednesday to Friday. From Saturday to Sunday, the restaurant and bar are open from 2:00 PM to 2:00 AM.
Michael's Cigar Bar
It is hard to find a better cigar bar than Michael's Cigar Bar in Worcester, MA. The establishment has been open since 2009, and it is one of the largest cigar bars in the region. Michael's Cigar Bar sits inside the old Worcester jailhouse. Visitors can enjoy specialty cigars on leather couches and in a beautiful outdoor courtyard. Visitors can also enjoy live music on Thursday and weekend nights. In addition to a wide range of cigars, Michael's Cigar Bar offers many craft cocktails, whiskeys, and beers. The establishment's air filtration system helps keep the environment enjoyable for smokers and non-smokers alike, and Michael's Cigar Bar is a great place to meet up and hang out with friends. Michael's Cigar Bar is open seven days a week from 12:30 PM to 2:00 AM.
We hope you enjoy Worcester, MA!
We love Worcester, and we certainly hope that you love Worcester, too. Worcester is a small town, but it certainly has a lot to offer. Visitors and locals enjoy the city's welcoming atmosphere, pretty scenery, and friendly locals. We hope the above guide was helpful – there is something for everyone in Worcester, MA.
Storage facilities in Worcester, MA, with Value Store It
Value Store It Self Storage has sponsored the production of this city guide for Worcester, MA. If you need a storage facility in Worcester, Value Store It Self Storage has a solution for your needs. Value Store It offers a range of storage unit sizes, including 5×10 foot, 10×10 foot, and 10×20 foot units. Value Store It's Worcester storage facility offers storage units for all your storage needs including a brand new expansion of over 150 additional storage units opening in early 2021.
If you are looking for storage in Worcester, MA, reserve a storage unit online or call the Value Store It team directly at (508) 791-0692. We look forward to helping you with your storage needs.
Link resources for restaurants in Worcester, MA
Deadhorse Hill: https://www.deadhorsehill.com/locations-and-hours/
Peppercorn's Grill & Tavern: https://www.epeppercorns.com/
Broth: https://www.brothramenbar.com/
Bocado Tapas Wine Bar: https://www.bocadotapasbar.com/
Smokestack Urban Barbeque: https://www.bbqstack.com/
Mezcal Tequila Cantina: https://www.mezcalcantina.com/
The Shawarma Palace: http://theshawarmapalace.com/menu/
Link resources for things To Do in Worcester, MA
Worcester Art Museum: https://www.worcesterart.org/
Bancroft Tower: https://www.parkspirit.org/bancroft-tower
Hanover Theater: https://thehanovertheatre.org/
Link resources for shopping locations in Worcester, MA
Auburn Mall: https://www.simon.com/mall/auburn-mall
Worcester Public Market: https://www.worcesterpublicmarket.org/
Worcester Flea Market: https://www.yelp.com/biz/worcester-flea-market-worcester
Link resources for nightlife in Worcester, MA
Whiskey on Water: https://whiskeyonwater.com/
Michael's Cigar Bar: https://michaelscigar.com/