Pembroke Park, Florida: City Guide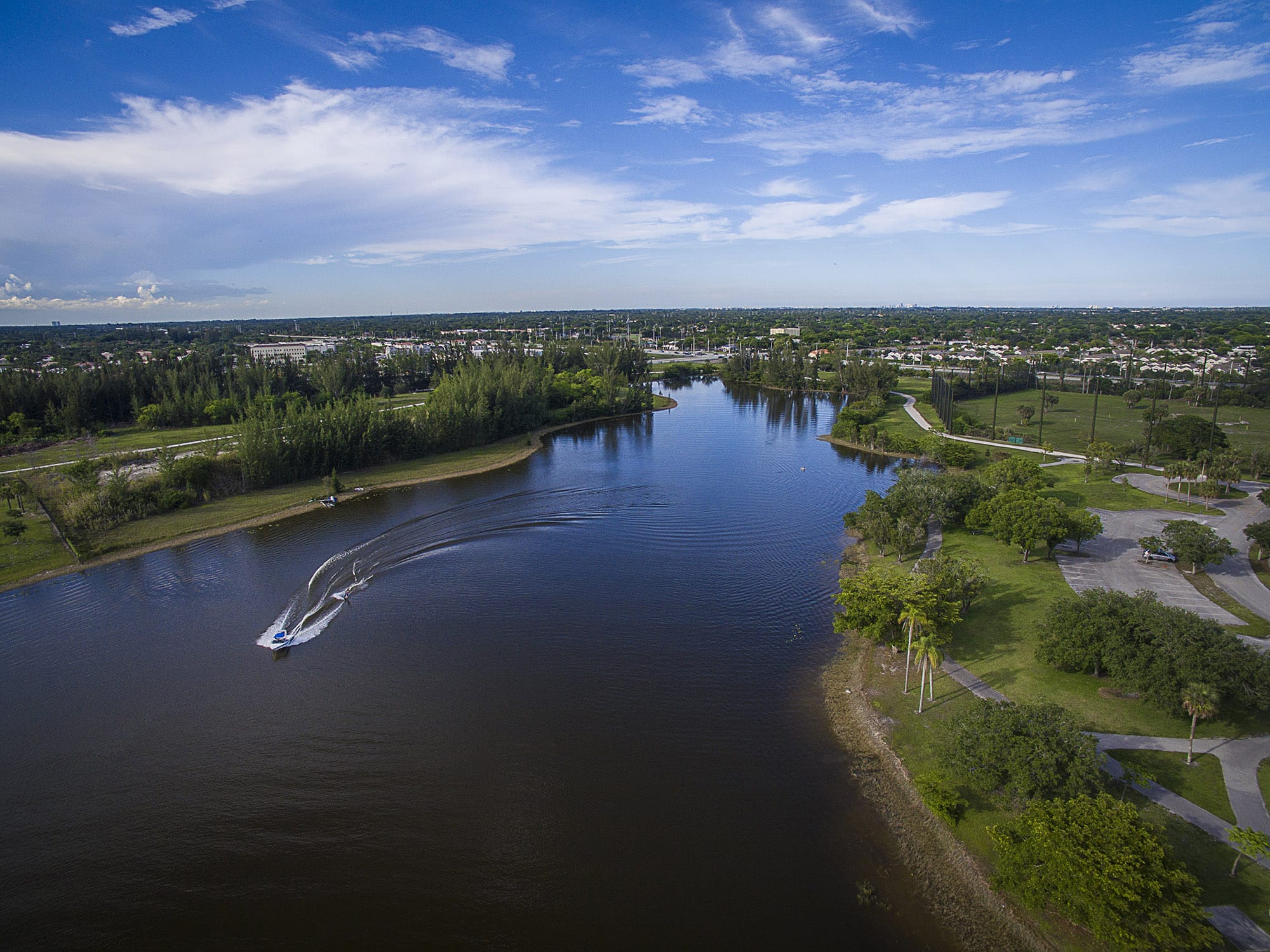 Nestled between Miami and Fort Lauderdale, Pembroke Park, Florida is a quaint small town encompassing 1.6 square miles. Incorporated in 1957, Pembroke Park is located next to Hallandale Beach in southwestern Broward County.
Some striking aspects of Pembroke Park, Florida are the beautiful rock quarry lakes, along with other well-kept parks. Accessible via I-95, Pembroke Park is an attractive location for many businesses.
From casual restaurants to family attractions to casinos, you can find many things to do in and around Pembroke Park, as well as nearby Hallandale Beach and Cutler Bay.
Top-Rated Restaurants in Pembroke Park, Florida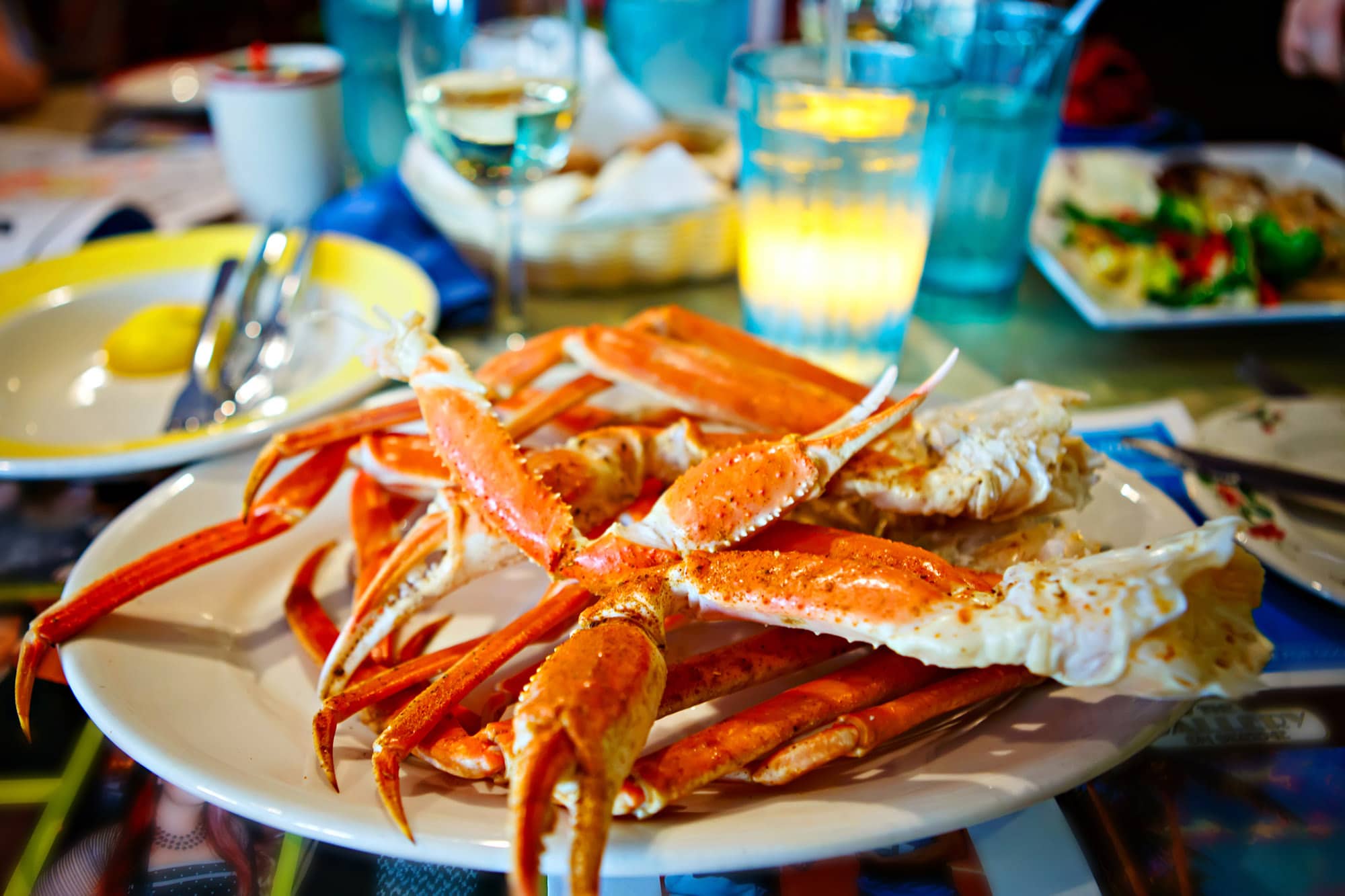 Whether you are looking for seafood, steak, or vegetarian fare, you can find many great food options in and around Pembroke Park, Florida. Grab some takeout before heading to the beach or enjoy a romantic dinner for two. With plenty of diverse options to choose from, you won't go hungry.
Here is our list of some of the top restaurants in Pembroke Park, Hallandale Park, and Cutler Bay, Florida:
Billy Joe's Take-Out Restaurant: Looking for some delicious Caribbean-inspired seafood? Try Billy Joe's Take-Out Restaurant, a small "hole in the wall" located in Pembroke Park. This tiny food stop isn't really for a sit-down meal, as the name indicates. But, if you want to grab some delicious food and head to the beach, this is the place. Patrons rave about the conch, which comes fried as well as in a healthy, tasty salad.
Padrino's Cuban Cuisine: Padrino's Cuban Cuisine is a highly rated favorite in Hallandale Park. This vegetarian friendly Cuban restaurant offers all your Cuban favorites, including Churrasco steak and garlicky chicken, as well as gluten-free options. This restaurant gets kudos for its fresh, expertly cooked food.
Screaming Carrots: You don't need to be vegan to enjoy Screaming Carrots, located in Hallandale Park. Even die-hard carnivores rave about this affordable plant-based food venue. This cozy restaurant seats 30 and offers 100% organic vegetarian food. Most of the dishes are Thai-inspired, with plenty of yummy curries to enjoy. You'll also find a healthy selection of Mediterranean food.
Harvey's BBQ Kitchen: Let's face it. Florida is not really known for its BBQ. However, one taste from Harvey's BBQ Kitchen in Cutler Bay, and you might not mind that you're not in Texas. Here's the catch: Harvey's BBQ Kitchen only delivers…but is that truly a problem? Enjoy some tasty brisket and spare ribs without having to worry about traffic and parking. Just plan ahead and order in advance – your BBQ will be slow-cooked over 6-20 hours.
Untoasted: There's nothing like a good breakfast and brunch place. And when you are in Hallandale Beach, Untoasted is the place to go. You may be hankering for some good old-fashioned chicken and waffles – here, you can try them "benedict" style (as in eggs benedict). In fact, benedicted food is a thing here – you can choose from traditional eggs benedict, veggie benedict, smoked salmon benedict, and the aforementioned chicken and waffle benedict. This restaurant is highly rated for its excellent food – though be forewarned, the service can be a bit slow when the restaurant is busy.
Top Attractions Near Pembroke Park, Florida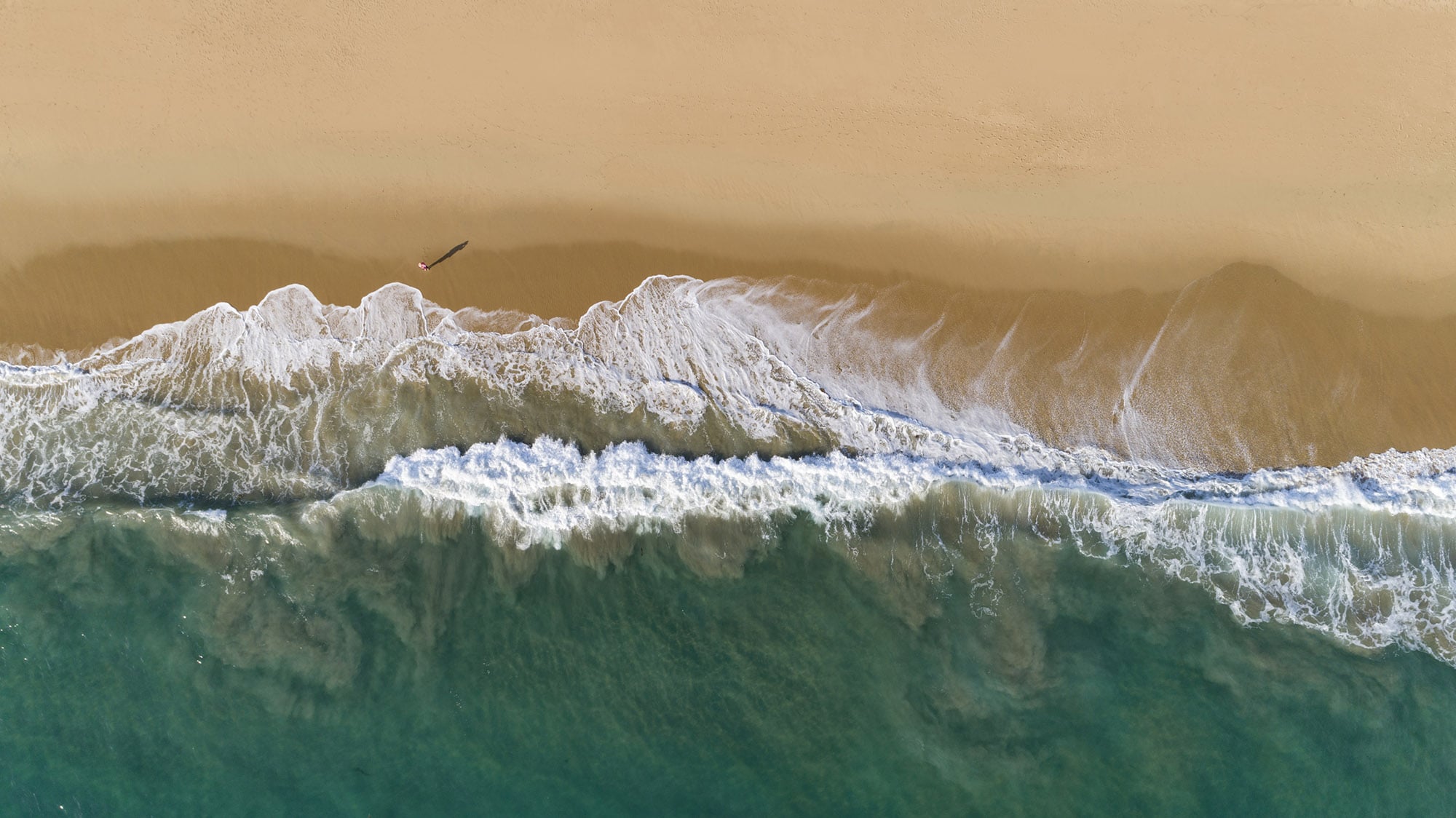 Whether you want to relax and stick your toes in the sand, or enjoy an exciting day of horse racing, you can find plenty of things to do around Pembroke Park, Florida. Check out these popular local attractions:
Hallandale Beach: You can't visit Florida without spending at least a little time at the beach. Fortunately, Hallandale Beach, just a hop and a skip away from Pembroke Park, is lovely. This quiet beach avoids the "tourist trap" feel of some of the more crowded beaches in Miami. Notably clean and considered safe, Hallandale Beach sports sparking aqua waters and deep, soft white sand.
Gulfstream Park: Like horse racing? Then you'll want to visit Gulfstream Park, a popular racetrack and casino in Hallandale Beach, Florida. If gambling is not your thing, Gulfstream Park offers plenty of shopping, restaurants, and kid-friendly areas the whole family can enjoy. The great part is that there are plenty of things to enjoy both during the daytime and in the evening.
Broward County Fair: Located at Gulfstream Park in Hallandale Beach, the Broward County Fair is an annual event that occurs each fall. This local fair has been going on for almost 50 years. With fun rides, events, and family-friendly shows, this fair is a great place to bring the kids. For the adults, you can enjoy a live DJ spinning nightly. The Broward County Fair launches each fall; check the website for specific dates as well as tickets.
Raymond P Oglesby Preserve: The Raymond P Oglesby Preserve is a beautiful park that is a great place to relax or take a morning walk. Enjoy nature with lush landscaping and pretty butterflies and birds, including owls. If you need to sneak a workout in, this park also has workout equipment available. You'll also find fun events scheduled here throughout the year.
Aqua Golf Driving Range: Florida is known for its beaches and its golf courses. However, if you are new to golf, or are just too busy for a day at the golf course, a driving range is a good alternative. The Aqua Golf Driving Range in Pembroke Park, Florida is a great place to practice hitting the irons. With a lake as your target, you can enjoy nice, peaceful scenery while perfecting your drive. The driving range features a fully covered hitting area so you can practice rain or shine.
Boat Rentals and Yachting: Take advantage of the beautiful, clear ocean waters around Hallandale Beach by renting a boat, fishing, or joining a cruise. You will find various options in the area, such as Sundown Boat Rental, located in Hallandale. This company offers luxury pontoon boats that can hold up to 10 passengers without a captain. Or, you can hire a professional captain and bring 8 passengers.
Entertainment and Nightlife in and Around Pembroke Park, Florida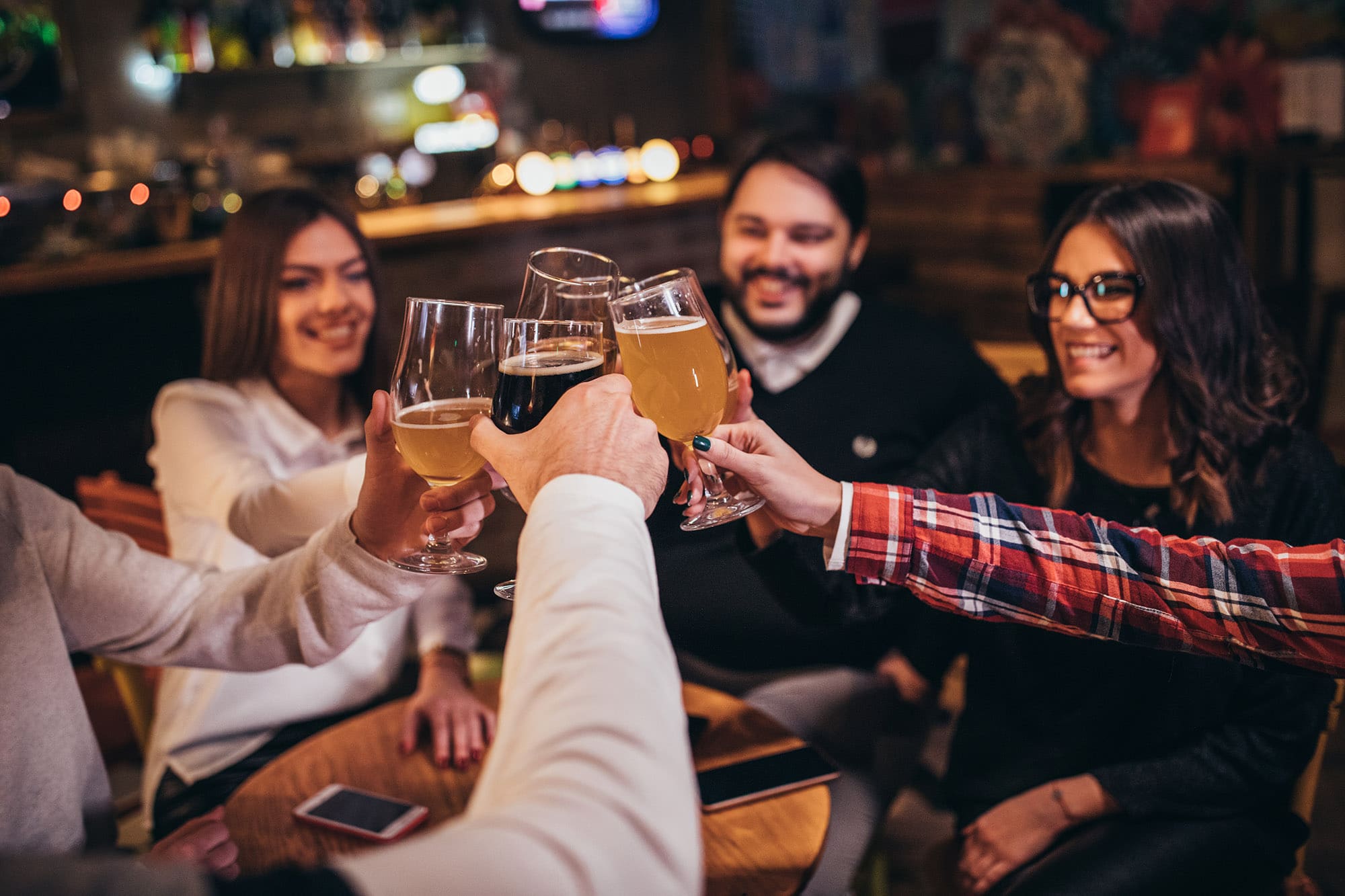 Pembroke Park may be a small, sleepy town, but there is still a lot of fun nightlife and entertainment in the area. From fun sports bars to casinos, you will not be bored. Here are some of the happening places around Pembroke Park, Florida:
Upper Deck Ale & Sports Grille: For a place to chill out with friends and enjoy your favorite sports teams, check out the Upper Deck Ale & Sports Grille on Hallandale Beach Boulevard. While the sports bar food isn't especially special, patrons recommend the chunky guacamole and "delish" onion rings. With multiple TVs inside and out, this fun hangout is the place to be during happy hour.
The Big Easy Casino: Whether you want to enjoy happy hour with friends, see a show, or spend the night gambling, The Big Easy Casino in Hallandale Beach is the place to be. You can enjoy slot machines and virtual table games, as well as poker at 30 tables in The Big Easy Power Room.
Atlantic Village: Not sure where you want to dine out? Why not take a stroll at Atlantic Village. Atlantic Village is a new mixed-use development in Hallandale Beach with 70,000 square feet of retail and restaurant space. About a half-dozen restaurants are already open in Phase 1 in a Miami Style "food hall." More stores, restaurants, and nightclubs are sure to join this up-and-coming South Florida destination.
Darna Cafe: The first three words you may notice on Darna Cafe's Facebook page are "fruit head hookah," "belly dance," and "baklava." If that doesn't entice you, then maybe the food and atmosphere will. This hookah lounge is very popular and offers a CBD non-nicotine tobacco for a "flavorful and relaxing hookah."
Fate Nightclub / Club Fate: If you are looking for a happening nightclub, then check out Club Fate in Hallandale Beach. Here, you can dance the night away or enjoy drinks with friends in a comfortable, upscale lounge setting. While known for its wild dance parties, Club Fate also hosts bar and bat mitzvahs here for the local Jewish community.
Unique Shopping Opportunities in Pembroke Park, Florida
In addition to Gulfstream Park, you can find many areas to shop in South Florida, from small local gift stores to shopping malls. Here are some shopping spots to visit in Pembroke Park, Hallandale Beach, and Cutler Bay:
The Village at Gulfstream Park: We've already mentioned Gulfstream Park, a horse racetrack and all-around great destination. It's also a great place to go shopping. The Village at Gulfstream Park offers a selection of fabulous stores and boutiques, as well as art galleries to enjoy. This is a great place to take a stroll and enjoy the diverse shops.
Blu Ice Designer Women's Apparel Shop: While at Gulfstream Park, check out Blu Ice Designer Women's Apparel Shop. This unique shop is the first concept store for the Blu Ice clothing company. If you like novelty clothing, you'll adore what you find here – from handmade leather scarves (made via crochet) to striking jackets and dresses.
Enchanted Candles by Mela: Here's a hidden find: A cute little shop that offers a variety of "enchanting" merchandise located on Hallandale Boulevard in Pembroke Park, Florida. Enchanted Candles by Mela sells, of course, candles, as well as aromatherapy products, gift baskets, preserved flowers, and religious objects. As of this writing, Yelp has unfortunately let a lone one-star review represent the shop – written by someone who was mad the store was closed early due to a broken air conditioner.
Royal Cigars: With the plethora of national store chains everywhere, it's nice to find a business owned by locals. For the cigar-enthusiast, or anyone looking for legal CBD products, Royal Cigars is a friendly location where you can discover new cigars or vapor products. If smoking isn't your thing, you can find natural THC-free CBD pain relievers here. A "homey" lounge and outdoor seating area is available where you can relax and make some new friends.
Southland Mall: This longstanding mall located in Cutler Bay was actually almost destroyed by Hurricane Andrew in 1992. The Southland Mall has changed throughout the years, but it is still a great place to shop with the whole family. With all your mall favorites, from Macy's to the kitschy Spencer's Gifts, you're sure to find what you need here. The mall also features the Island Carousel, an indoor carousel your kids will love.