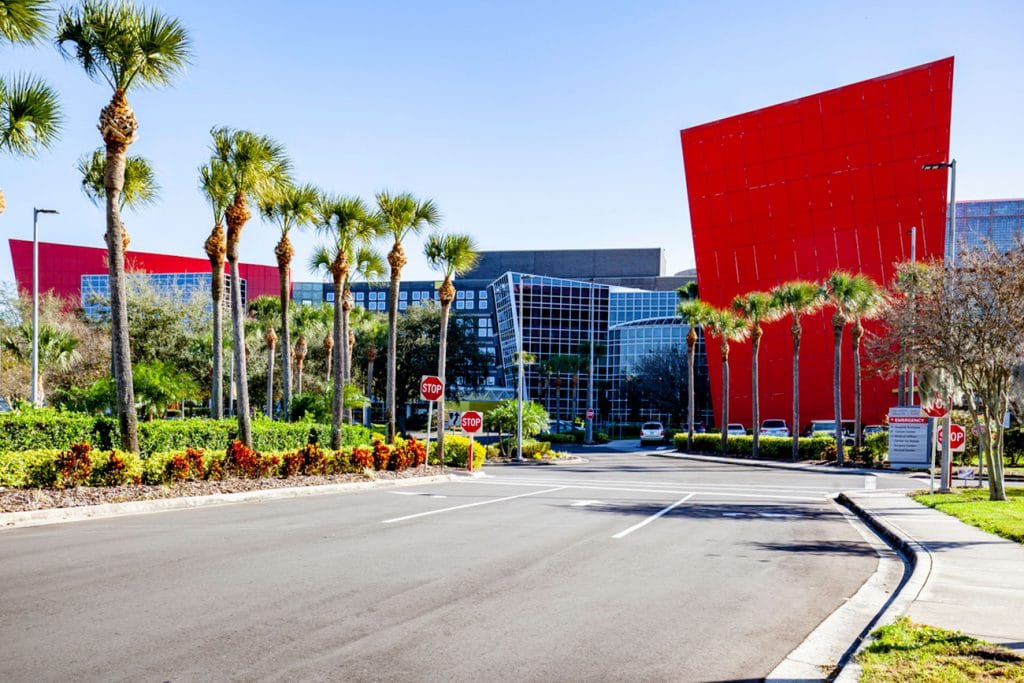 Looking for things to do in your new home, Ocoee, FL? This small town has plenty to offer to help you unwind, gear up for an adventure, or satisfy your taste buds. Discover local Ocoee hot spots for you and your friends and family to enjoy.
Fun Activities and Local Ocoee Hot Spots
The near-perfect weather in Ocoee calls for an adventure. Thankfully, Ocoee offers many fun things to do outdoors so, for now, you can give your winter clothes a rest in preparation for the sunny days to come. Here are a few Ocoee activities for you to enjoy by yourself or with friends and family.
Family Aquatic Center
Spend sunny days in the water at the Family Aquatic Center. This local Ocoee hot spot is the perfect way to beat the dog-days of summer. Located adjacent to the Jim Beech Recreation Center, you can typically reserve the areas for summer pool parties.
The beach entrance, the water's 4-foot-maximum depth, and water play features make it a kid friendly location. Lounges, recliners, and tables line the pool deck for your use.
Tom West Blueberries
Tom West Blueberries farm is a U-Pick farm where you learn about agriculture and literally eat the fruits of you labor. This family-owned business has been operating since 1954 and ships millions of boxes of fruits to juice companies like Minute Maid and Tropicana.
Florida Grower magazine called Tom West Blueberries the "talk of the town," making it a local Ocoee hot spot you have to experience for yourself. Make your way to this charming farm during the blueberry picking season between late March and late May.
Bill Breeze Park
Located in the center of town, Bill Breeze Park is a natural oasis for Ocoee locals and visitors. Walk along the lakeshore path, and get your toes wet. There are plenty of things to do at the park's Stark Lake, such as fishing, boating, kayaking, and paddle boarding — whichever you choose for a water adventure.
You can also enjoy a picnic, and lounge under the lakeside pavilions. The park is open daily for visitors between 7 AM and 10 PM.
Shopping in Ocoee, FL
When you want to beat the summer heat or indulge in retail therapy, Ocoee has the shopping experience you're looking for.
West Oaks Mall
West Oaks Mall has over 115 stores to browse for your shopping pleasure. It's food court contains a variety of cuisines, from Japanese to the classic ice cream shops. If you're looking for entertainment, visit the AMC theatre, and catch the latest blockbuster movie.
Adjectives Market
Located a short drive away in Winter Garden, Adjectives prides itself for offering unique, custom, and vintage furniture and gifts. Stroll through the shop aisles for inspiration or to hunt for the perfect addition to your home decor.
Plantation Grove
Find your essentials at Plantation Grove, located on Maguire Road. This shopping center includes a Publix grocery store and a variety of restaurants and service shops to suit your needs. You can get a manicure and sign up for CrossFit classes in the same area, among other things.
It may quickly become your most frequent outing spot.
Local Ocoee Hot Spots: Restaurants and Bars
There are many ways to fill your stomach and your list of things to do in Ocoee. This small town carries big flavors that locals and visitors alike fall in love with.
RusTeak Ocoee Restaurant and Wine Bar
RusTeak Ocoee restaurant and wine bar offers the impeccable combination of delicious food and great drinks. The American-style menu has mouth-watering dishes, ranging from salads, to seafood, to burgers. RuskTeak's bar has a vast selection of drinks to keep you coming back for more, including draft beers, wines, and cocktails.
Ellie Lou's Brews and BBQ
Receiving a Certificate of Excellence from Trip Advisor, Ellie Lou's Brews and BBQ is a local Ocoee hot spot you must try at least once (and then again, maybe later). Ellie Lou's boasts of being the best BBQ restaurant in Central Florida.
Takumi Sushi & Ramen
Takumi Sushi & Ramen should be at the top of your list for restaurants of local Ocoee hot spots. Serving a wide variety of Japanese dishes, Takumi's motto is "Food for every mood." Delicious food and friendly service makes this place hard to pass up.
The Ocoee Taco Company
Looking for great Mexican food at an affordable price? The Ocoee Taco Company has earned a nearly perfect rating for its fresh Mexican cuisine. Don't let this hole-in-the-wall restaurant's looks fool you; brace yourself for a delightful dining experience.
Enjoy Local Ocoee Hot Spots With Peace of Mind
Hopefully, this article has made you excited about your move to Ocoee, Florida. With so many things to experience in Ocoee, where to keep your stuff should be the last thing on your mind. Let Value Store It Self Storage take care of your storage needs. Store your belongings safely, securely, and affordably so that you can get back to exploring this fun, new city.