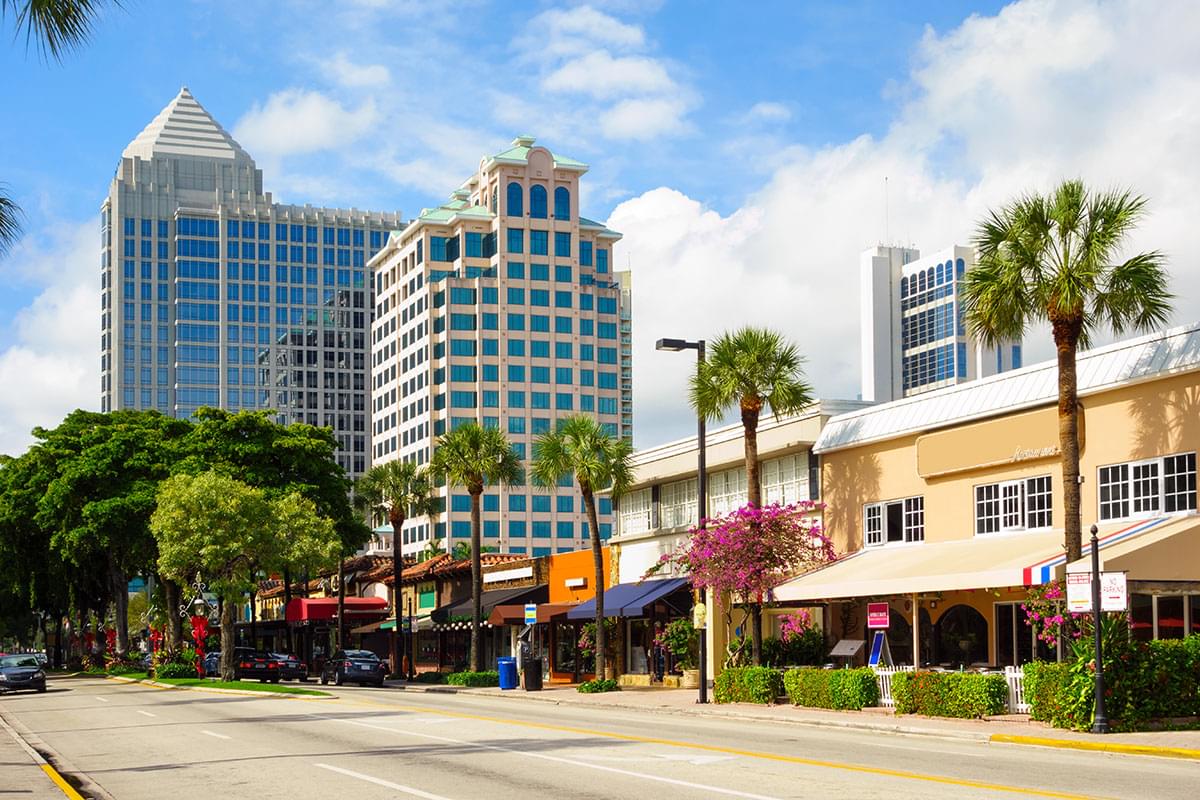 Fort Lauderdale's origins date back to the 19th century during the Second Seminole War. The city's name references a series of forts built by the United States. The forts were under the control of Major William Lauderdale. Though builders constructed the first Lauderdale fort during the war, the city did not develop significantly for over fifty years after the conflict ended.
Once mostly a spring break getaway for college students, Fort Lauderdale has since transformed into a bustling resort destination for tourists and yacht enthusiasts. Port Everglades, the third busiest cruise port in the country, is a prominent feature of Fort Lauderdale's coastline. The city's boating community draws over 125,000 visitors annually to the world's largest boat show, the Fort Lauderdale International Boat Show. As the home of the Florida Everglades, Fort Lauderdale boasts many services dedicated to transporting curious visitors between Fort Lauderdale Beach and the wetlands. Also, with endless entertainment opportunities, Fort Lauderdale is the perfect playhouse for partygoers of all ages in the Miami, North Lauderdale, Palm Beach, and Pompano Beach areas.
Top-Rated Restaurants for Fort Lauderdale and North Lauderdale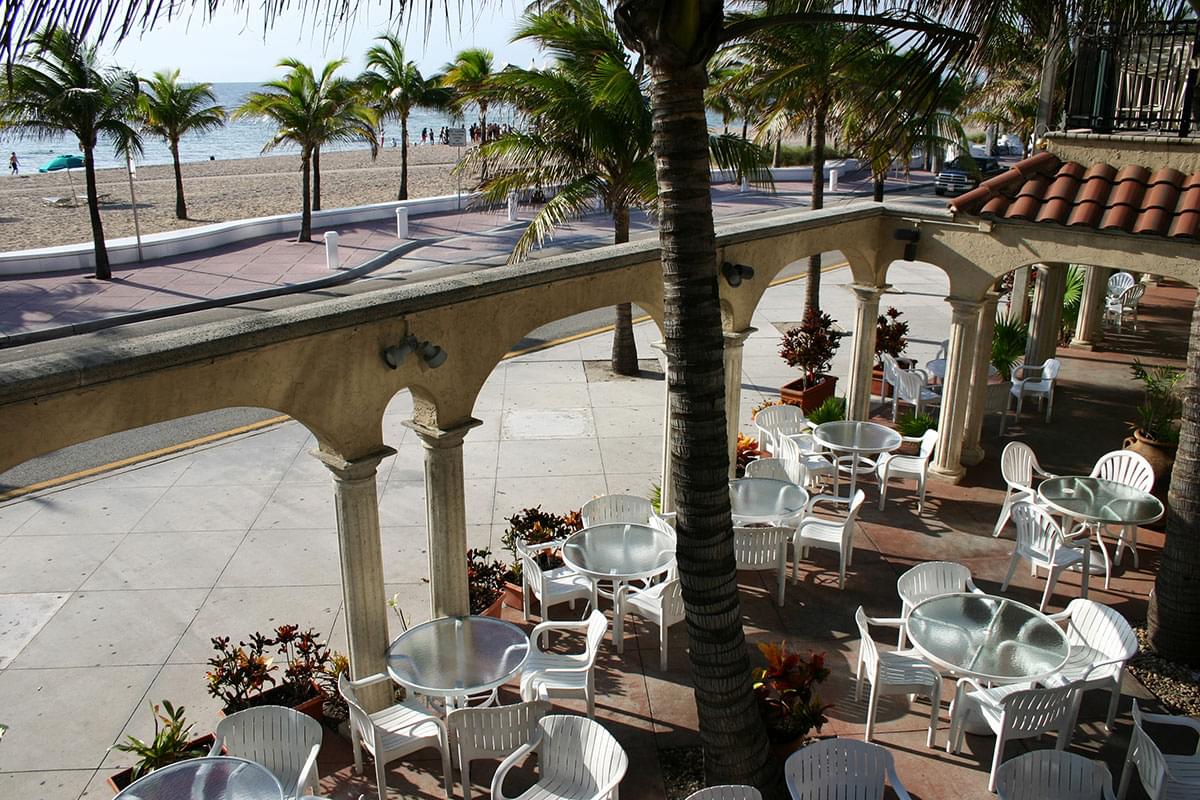 Grab a quick bite to eat before a shopping trip or a trip to the beach – Fort Lauderdale's restaurant scene has it all! The upscale and unique atmosphere at Fort Lauderdale's beloved restaurants provides the perfect backdrop for whatever your night has in store. Check out the list below to find some of the top restaurants in Fort Lauderdale and North Lauderdale, FL:
Bistro Mezzaluna: Bistro Mezzaluna's world class dining experience includes a new piano bar, a private patio, and a wine cellar. Reserve a night for two or an entire banquet hall for guests to experience delicious shrimp scampi or 14 oz. New York Strips. Diners enjoy head Chef Brian's tasty creations to the smooth sounds of jazz and dinner music from the in-house pianist.
Seasons 52: For those who enjoy a sophisticated dining experience, Seasons 52 has a range of healthy, seasonal options. For less than 475 calories, visitors can enjoy tasty dishes like crab cakes and shrimp scampi without sacrificing health. Do not forget to take advantage of beverages from Season 52's international wine and beer selection to pair with your favorite American dishes.
Casa D'Angelo: For authentic Italian food and history, look no further than Casa D'Angelo. Visitors say its penne con vodka and gnocchi al mama pair best with the restaurant's extensive wine menu. If you are lucky, you might come across a server ready to thrill you with stories and tales from "the old country" as you enjoy your meal.
OCEAN2000: Nested comfortably in the Pelican Grand Beach Resort, the OCEAN2000 restaurant offers a range of local flavors for its regionally-influenced menu. Expect a little "Latin spice" in the Lobster BLT. Also, be sure to check out OCEAN2000's impressive wine menu. Diners also enjoy a gorgeous view from the restaurant's ocean-facing patio.
Coconuts: Coconuts's relaxed atmosphere offers the "Usual Suspects" (jambalaya, crab cakes) and "Hand Helds" (lobster rolls, fish tacos) in an enticing dining experience. If you cannot decide where to start, ask for Coconuts's daily specials. Also, be sure to relax on their oceanfront patio.
Randy's Takeout: If you are on the go and looking for a quick, savory meal, Randy's Takeout Jamaican restaurant in North Lauderdale is for you. The restaurant specializes in classic Jamaican food and also offers a variety of vegetarian options. Curry conch, jerk chicken, and ital stew are some local favorites at Randy's Takeout.
Tabanka – A Trini Kitchen: North Lauderdale diners should also check out Tabanka. The North Lauderdale and Fort Lauderdale areas are a blend of cultures, and the local cuisine certainly reflects that reality. Tabanka offers mouth-watering food from Trinidad for dine-in or takeout. Diners love the atmosphere, authentic food, and friendly staff.
Dutch Pot: Another classic Jamaican restaurant in North Lauderdale is The Dutch Pot. The Dutch Pot is a chain with locations throughout the greater Fort Lauderdale area. Menu items include callaloo, ackee, okra, and oxtail dinners. Jamaican cuisine is popular in Fort Lauderdale, and The Dutch Pot has been serving authentic Jamaican food since 1998.
Top Attractions near Fort Lauderdale and North Lauderdale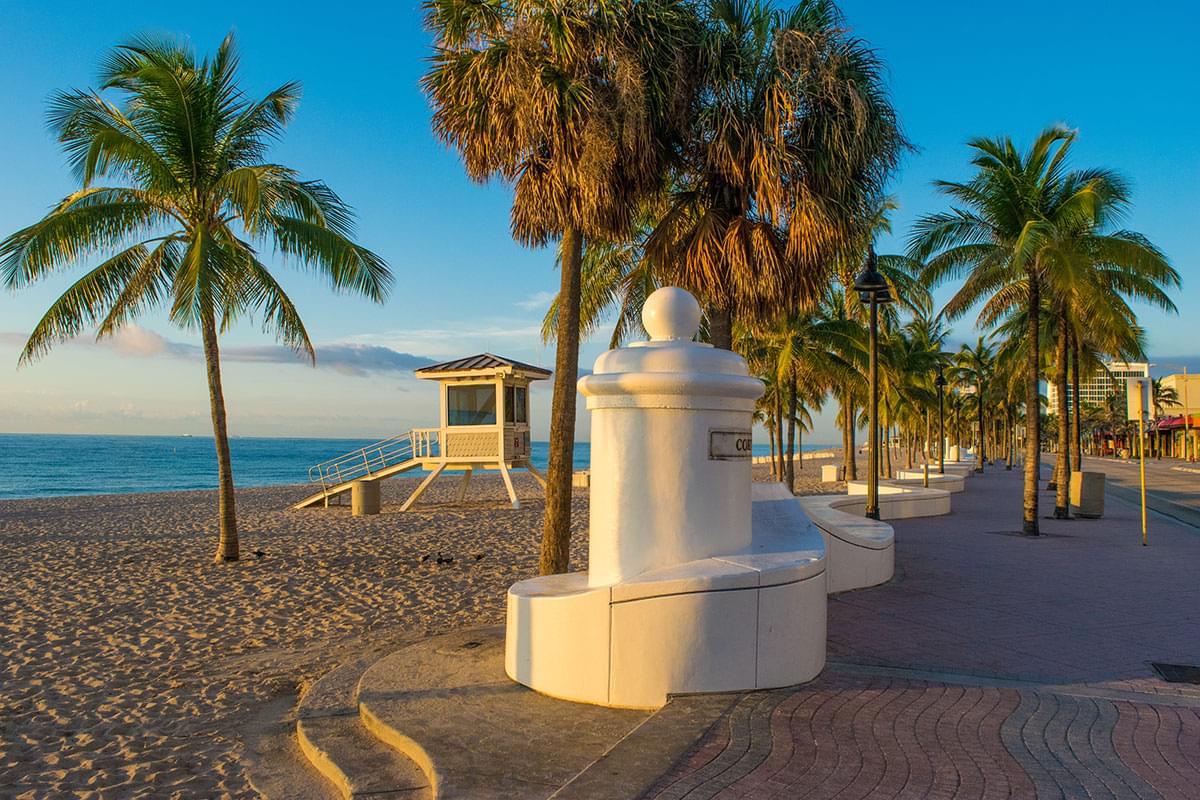 Be careful not to distract yourself entirely with Fort Lauderdale's dining options! Fort Lauderdale and North Lauderdale have a variety of exciting attractions beyond restaurants. Explore the Fort Lauderdale area with any one (or more!) of these popular attractions:
Fort Lauderdale Beach: The beautiful Fort Lauderdale Beach is a must-see for any traveler. Families will enjoy the beach's clean sand and safe environment. Lifeguards protect beachgoers, and beach cleaners maintain the beach's natural beauty. Enjoy a day of fun in the sun, or explore the nearby nature trails with a quick hike. Access to Fort Lauderdale Beach is free.
The Downtown Hollywood Mural Project: Easily the largest walkable mural project in Broward County, the Downtown Hollywood Mural Project invites contemporary artists to develop custom murals. Visitors can sign up for the weekly Art Walk to discover new muralists hard at work in the city. The tour is free.
Bonnet House Museums & Gardens: History and modernism meet on this guided tour of "Old Florida." The 35 acres of scenery that comprise the Bonnet House Museums & Gardens depict 20th century Florida through the Bartlett family's eyes. Visitors exploring the gardens may catch a glimpse of the grounds' native wildlife, including monkeys and swans. Admission is $20 for adults, $16 for students, and free for children under the age of six.
Las Olas Cruise & Food Tour: Travel down the "Rodeo Drive of Fort Lauderdale" with this guided food tour of Las Olas Boulevard. Discover the history of Fort Lauderdale through its curation of international cuisine in six of Fort Lauderdale's upscale restaurants. If you are not ready to eat, you can instead lounge at the gorgeous New River or enjoy one of Fort Lauderdale's art galleries. Tickets start at $79 per person for the basic tour.
The NSU Art Museum: The crown jewel of Fort Lauderdale's arts and entertainment district, the NSU Art Museum, features 25,000 square feet of exhibition space, a 256-seat auditorium, and a large collection of post-World War II avant-garde art. Visitors can also explore the history of Latin American and Cuban art and an extensive collection of traditional and contemporary work from that tradition. Admission is $12 for adults, $5 for students aged 13 to 17, and $8 for seniors.
Butterfly World: Discover the sights and sounds of the world's largest butterfly park, which is home to over 20,000 live butterflies from across the globe. Visitors can hand-feed butterflies, learn more about butterflies at the onsite butterfly museum, and enjoy a tour of the Bug Zoo! The garden's family-friendly atmosphere includes a beautiful view of waterfalls and romantic botanical gardens. Admission for adults is $29.95, while children aged three to eleven can access the park for $26.95.
Fern Forest Nature Center: Visitors to North Lauderdale enjoy the Fern Forest Nature Center, which is home to over 30 types of ferns and ten different plant communities. The center features several walking paths and family-friendly picnic areas. The center is a safe and exciting way for the whole family to experience South Florida's nature.
Entertainment and Nightlife in and around Fort Lauderdale and North Lauderdale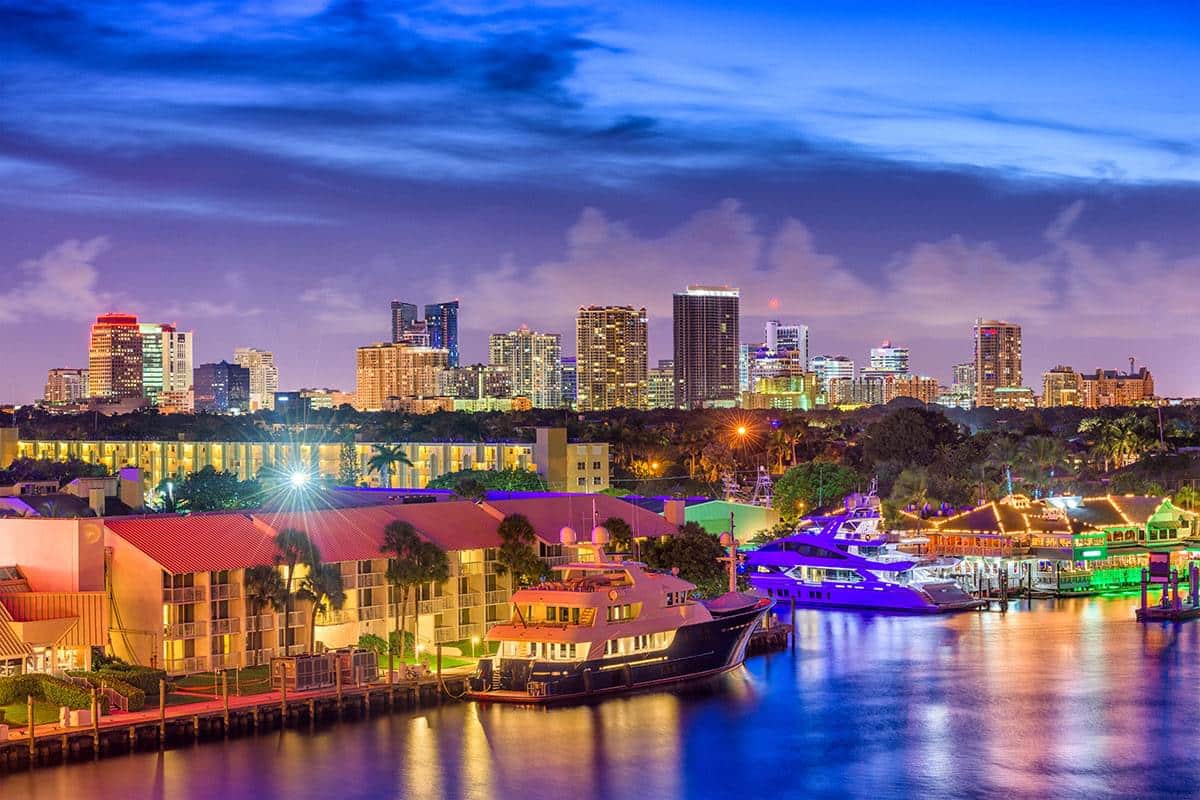 Entertainment and nightlife in and around Fort Lauderdale and North Lauderdale
Fort Lauderdale offers a healthy nightlife culture with plenty of opportunities to dance the night away. Music and theater rule the Fort Lauderdale entertainment scene, with many clubs and Fort Lauderdale bars that offer live bands and pulsing speakers late into the night. Check out some of the top clubs in the Fort Lauderdale, FL area below:
Hollywood Ocean Broadwalk: While technically not a bar, this 2.2 mile-long pedestrian promenade offers a wide selection of some of the best nightlife in Fort Lauderdale.. Its gorgeous coastal views and lively atmosphere makes bar hopping a blast. While you are out, stop at any one of the outdoor cafes or farmers' markets to sample local fare, or duck into one of the 30+ boutiques and shops for a new look.
The Broward Center for Performing Arts: As one of the most visited theaters globally, the Broward Center presents more than 700 performances each year to over 600,000 patrons. Visitors can admire the view of the New River after enjoying one of the center's many musicals, operas, concerts, or ballets.
Cash Only: Cash Only combines the intimacy of a bar, the sophistication of a lounge, and a nightclub atmosphere for a classic Fort Lauderdale nightlife experience. Each of Cash Only's multiple rooms provides a distinct live music and entertainment experience. Cash only features a rotating roster of DJs and live music performances for all types of partygoers.
Hard Rock Live: Fort Lauderdale's Hard Rock Live is the state-of-the-art location for top-name acts in music, comedy, sports, and rodeo events. Past lineups include names like Eric Clapton, Bon Jovi, The Who, Prince, and Fergie.
BB&T Center: Home to the NHL's Florida Panthers, the BB&T Center is a full entertainment venue with capacity for concerts, parties, seminars, and other non-sporting events.
Culture Room: As the premier concert venue for Fort Lauderdale's alternative music scene, Culture Room spins indie, punk, alternative, and heavy metal tracks in between live performances from local and global rock acts. The club also hosts 80s' and 90s' themed karaoke nights.
YOLO: Though technically a restaurant, You Only Live Once is a socialite's playground and perfect late-night affair. Meet up with friends during Happy Hour for a bite to eat or a custom cocktail on the garden patio. Your group is sure to find room in this 300-person venue. The YOLO's O Lounge provides a welcome break from the dancefloor and the opportunity to sample some of YOLO's tasty brunch selections.
Destination Lauderdale: Destination Lauderdale offers some of the best tours, attractions, Everglades excursions, and things to do in Fort Lauderdale. Enjoy a fun trip from Fort Lauderdale to Miami or from Fort Lauderdale to Key West. Experience an exciting Everglades adventure with an airboat ride. See the beautiful Venice of America on a sightseeing cruise. You can book some of the most popular things to do in Fort Lauderdale, including the Mai Kai Dinner Show, the Jungle Queen Dinner Cruise, and deep-sea fishing trips. Enjoy the convenience of booking online along with Destination Lauderdale's lowest price guarantee.
Unique Shopping Opportunities around Fort Lauderdale and North Lauderdale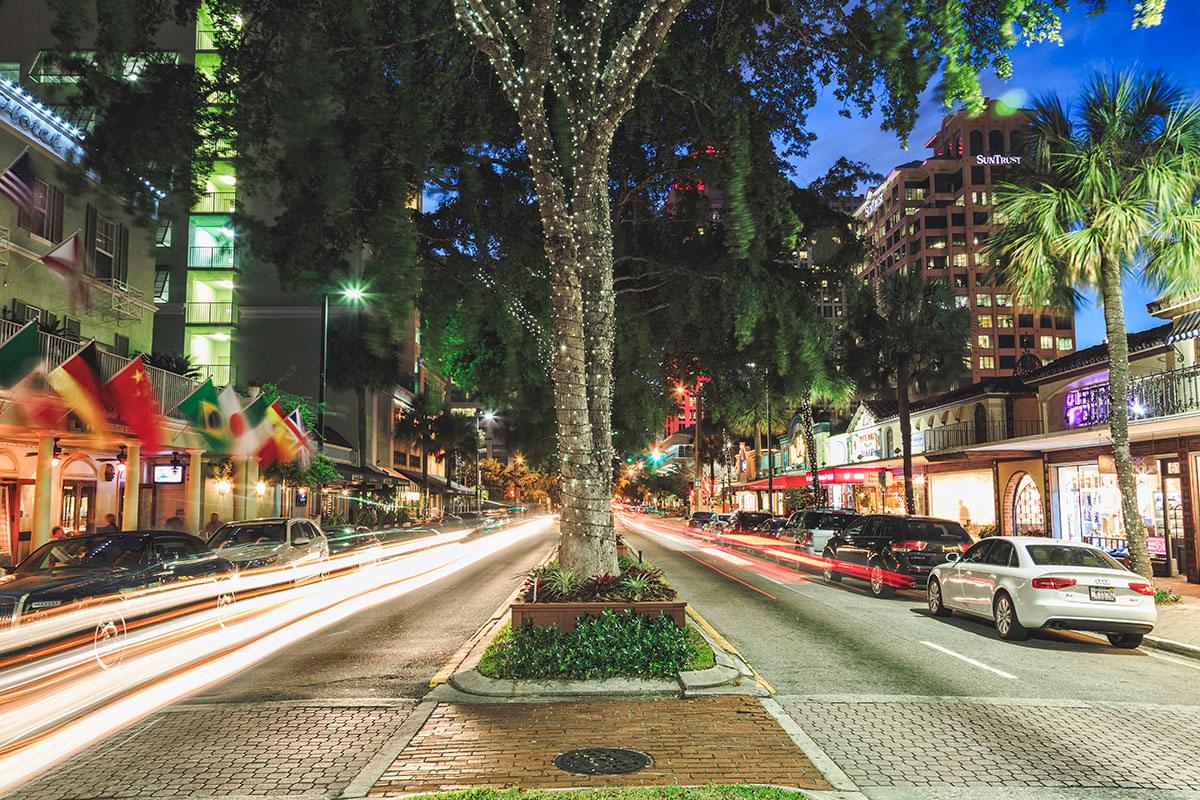 The greater Fort Lauderdale area provides world-class shopping experiences. Shoppers can refresh their wardrobe and find the perfect gift for a loved one at one of Fort Lauderdale's  many shopping hotspots:
Las Olas Boulevard: The locals call Las Olas Boulevard "shopper's paradise." After all, where else can you find such an eclectic collection of upscale stores? If you are not in the shopping mood, stop by one of the location's sidewalk cafes or window shop its boutiques, galleries, and fashion houses before ending your day on the oceanfront.
Festival Marketplace: The Festival Marketplace is not your regular flea market. At over a quarter-mile long with over 500 clothing and jewelry outlets, Festival Marketplace is an old-world shopping experience that antique lovers will adore. When you are ready to call it quits for the day, stop by the Going Bananas Farmers Market to choose from its fresh produce and seafood options.
Swap Shop: The Swap Shop is an 180,000 square foot flea market and features the world's largest drive-in movie theater with 14 screens. Over 12 million visitors across Canada and the United States trek to South Florida each year to experience the Swap Shop's 88 acres of shopping centers. If you can manage to tear yourself away from the boutiques, stop by the onsite Cars Museum, or take a break at one of many international restaurants for a quick bite.
The Galleria: North Lauderdale and Fort Lauderdale shoppers can shop at national and international brands at the upscale The Galleria shopping mall. The Galleria is also home to a variety of dining options, including the local favorite Seasons 52. Shoppers can enjoy an afternoon of shopping and dinner in a single trip.
As the Fort Lauderdale and North Lauderdale areas continue to grow, so will its options for dining, shopping, and nightlife. Today, the Fort Lauderdale and North Lauderdale area is a hotbed of tourism and offers plenty to explore.
Value Store It storage facilities in Fort Lauderdale and North Lauderdale
Hopefully you have found the above Fort Lauderdale and North Lauderdale city guide by Value Store It to be useful and informative. Value Store It provides climate controlled storage facilities in the Fort Lauderdale and North Lauderdale areas. For more information on our services and storage unit rentals, contact us online.