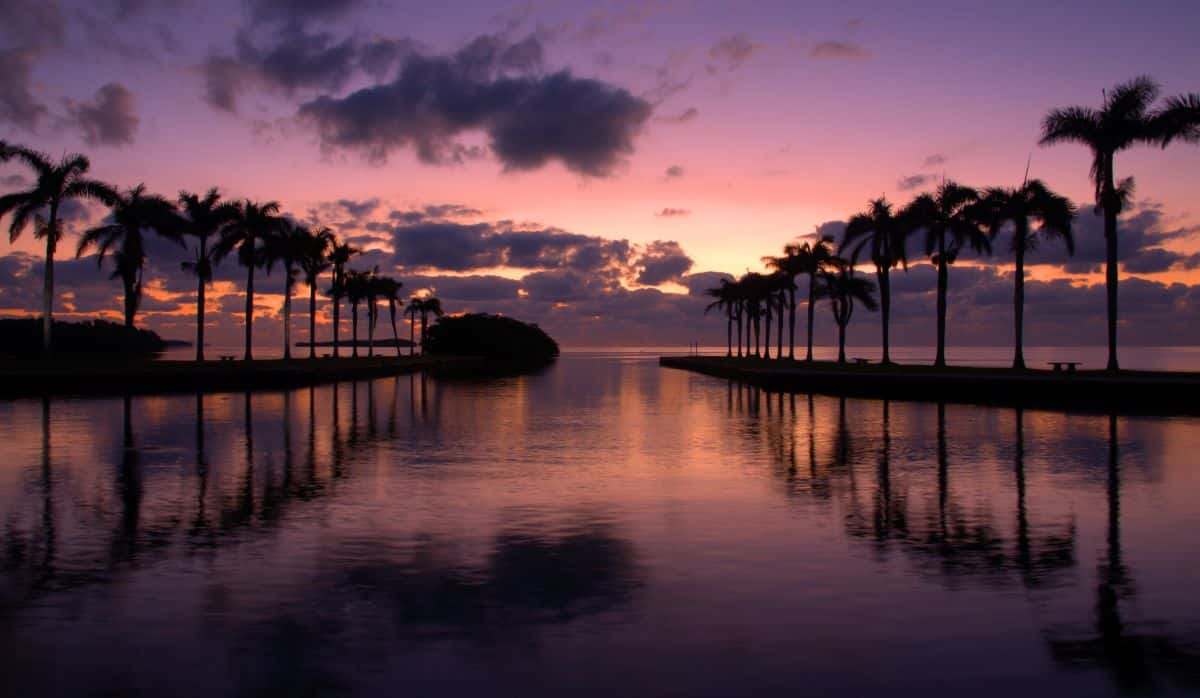 Cutler Bay, Florida, is a community just west of Biscayne Bay, and both visitors and residents can enjoy a variety of dining, shopping, and nightlife experiences. While Cutler Bay proper only has a population of around 43,000 people, the city is close to the greater Miami metropolitan area. In South Florida, there is never a shortage of things to do!
Dining and restaurants in Cutler Bay, Florida
Cutler Bay restaurants offer savory meals from several cuisines. For a more formal dining experience, diners will need to venture a bit out of town. However, the trip is certainly worth it for a night out.
Ackees Jamaican Cuisine
Jamaican cuisine is a staple in South Florida, and Cutler Bay has its own Jamaican eateries. Ackees Jamaican Cuisine on South Dixie Highway offers classic Jamaican dishes, including curry chicken, jerk chicken, oxtail, and brown stew chicken. At Ackees, you can pair your meal with the famous Jamaican soft drink BIGGA. Ackees offers a dine-in and take away option. If you are looking for a casual location with authentic flavor, Ackees is the place to be.
Alaine's Osteria
Alaine's Osteria is an Italian restaurant just north of Cutler Bay in Palmetto Bay, Florida. You can find all the Italian favorites at Alaine's and dine in a comfortable environment. Specials include their snapper ravioli, black truffle lunette, and seafood cioppino pasta. Diners from Cutler Bay can also enjoy a takeout option.
Black Point Ocean Grill
Black Point Ocean Grill is a Cutler Bay restaurant on the water at Black Point Marina. Guests can enjoy beautiful views and a walk along the boardwalk. Black Point Ocean Grill offers live music from a variety of genres, including rock, reggae, and country music. If you visit, be sure to check out their signature cocktails, including their Asian pear martini and their lychee martini. Black Point Ocean Grill has been serving guests since 2005 and offers a relaxed atmosphere to enjoy fresh local seafood.
The Tea Room Restaurant
The Tea Room Restaurant has been serving South Florida guests since 1974 and made a full recovery to its original state after Hurricane Andrew in 1992. Visitors can enjoy a variety of hand-selected international teas, and their expert staff can help you choose a tea that is right for you. The Tea Room Restaurant serves breakfast and a range of sandwiches for lunch, including a delicious prosciutto and brie melt and an avocado B.L.T. The Tea Room Restaurant truly has a unique interior, and diners can book rooms for private events.
Ayesha Indian Fine Dining
Diners can experience classic Indian cuisine with a Miami twist at Ayesha. Chef Hussain infuses Indian cuisine and flavors with the bounty of Florida's local seafood. Favorites include their shrimp madras, tandoori fish, and saffron special biryani. Due to the restaurant's popularity, Ayesha has expanded to four locations across the Miami metropolitan area. Guests rave about the service, and you are sure to find a great meal at Ayesha.
Rico's Steak & Grill
Rico's Steak & Grill serves a delicious fusion of American and Venezuelan cuisine in Cutler Bay. Guests can go with a classic Rico's burger with french fries, or they can go with Venezualan specials, including Venezuelan pabellon or cachapa. Rico's Steak & Grill offers a dine-in option as well as take out and delivery to the Cutler Bay community.
La Perla Peruvian Restaurant
Staying true to the Miami area's blend of many cultures, La Perla is a Peruvian restaurant in Cutler Bay. The restaurant offers Asian-Peruvian cuisine and traditional Peruvian ceviche. La Perla's staff have been serving authentic Peruvian food for over 50 years, and the restaurant has been running since 2005. The restaurant is owner-operated, and diners feel like longtime friends in a welcoming atmosphere. Popular dishes include their tacu tacu steak, huancaina spaghetti, and aji de gallina.
Flavas Miami
Flavas has received accolades for having the best soul food breakfast in Miami. It has an unassuming location, but it boasts unforgettable flavors. Flavas offers the full range of soul food classics, and diners may have a hard time finding such authentic flavors outside of soul food capitals like Atlanta. Diners enjoy Flava's chicken and waffle meal, their salmon croquettes, and grits.
Shopping in Cutler Bay, Florida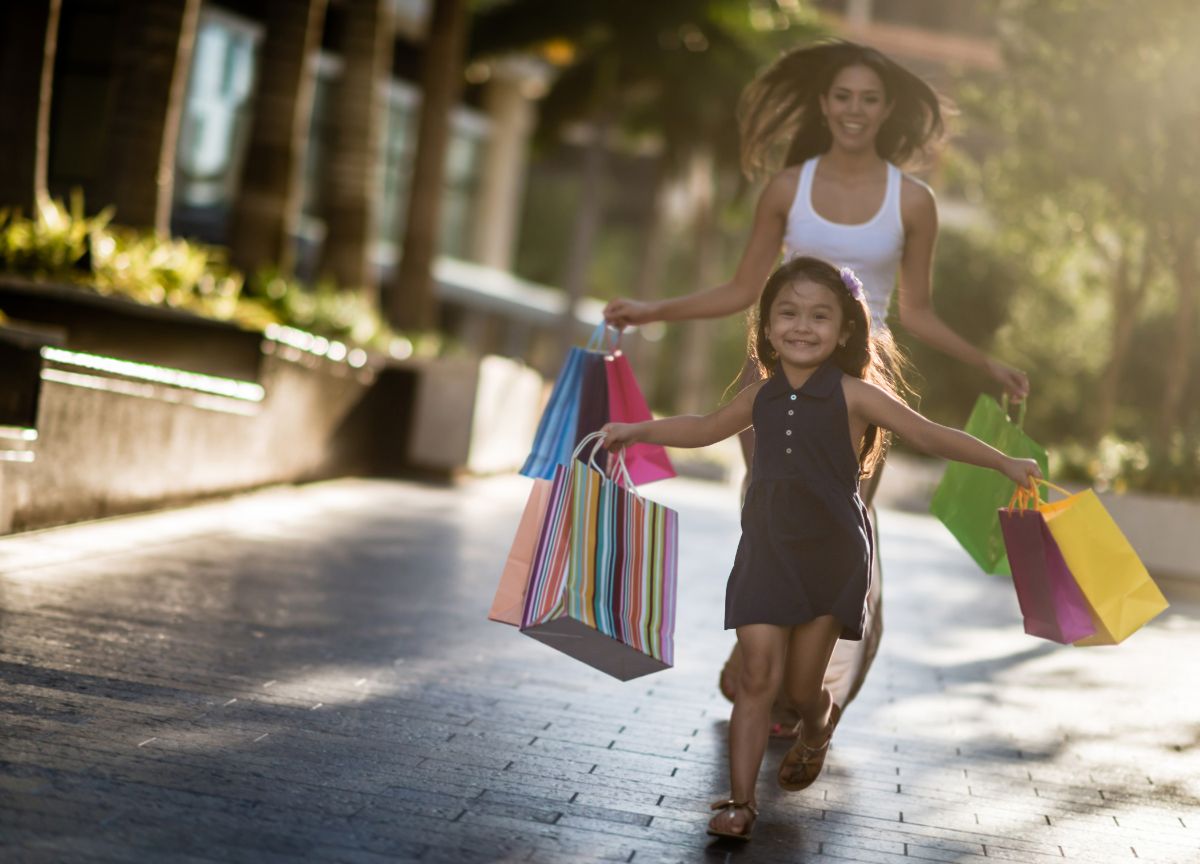 Cutler Bay has a variety of shopping outlets, including large shopping malls and a sprawling flea market. Cutler Bay is also close to Miami's famous outdoor shopping malls and shopping streets. Read more below to learn about your shopping options in Cutler Bay, FL.
Redland Market Village
Redland Market Village is a flea market that has been family owned and operated for over three decades. Shoppers can find great deals, and they can also find a good time. The flea market spans 27 acres, and visitors can enjoy food trucks and live entertainment. Shoppers can find electronics, antiques, furniture, jewelry, toys, and tools at Redland Market Village. Visitors can also find fresh ingredients for a weekend meal at Redland Market Village's Farmers' Market. The Redland Market Village operates on Saturday and Sunday between 6:00 AM and 6:00 PM. Visitors can enjoy free parking and admission.
Southland Mall
Cutler Bay visitors and residents who are looking for a more traditional shopping experience can visit the nearby Southland Mall. Southland Mall is a Cutler Bay shopping center that is home to popular nationwide brands like Old Navy, Pandora, and Zales. Shoppers can also take a break at the mall's multiple restaurants, including Cajio's Cuban Cuisine, and Filipe. Shoppers can also find entertainment at the mall's Regal cinema and the mall's classic Island Carousel. The Southland Mall is open from Monday to Saturday between 11:00 AM and 7:00 PM. The mall is open on Sunday between 12:00 PM and 6:00 PM.
Lincoln Road Mall
Shoppers who are looking for an outdoor Florida shopping experience will have to venture outside of Cutler Bay to Miami. The Lincoln Road Mall is an easy half-hour drive from Cutler Bay, and it is certainly worth the trip. Shoppers can update their wardrobes with the latest styles or simply window shop to their heart's content. The Lincoln Road Mall spans eight pedestrian-friendly blocks. There are several cafes along Lincoln Road Mall where visitors can grab a coffee, soak in the Miami sunshine, and enjoy time people watching. Shops at the Lincoln Road Mall are open between 10:00 AM and 11:00 PM seven days a week.
Attractions and things to do in Cutler Bay, FL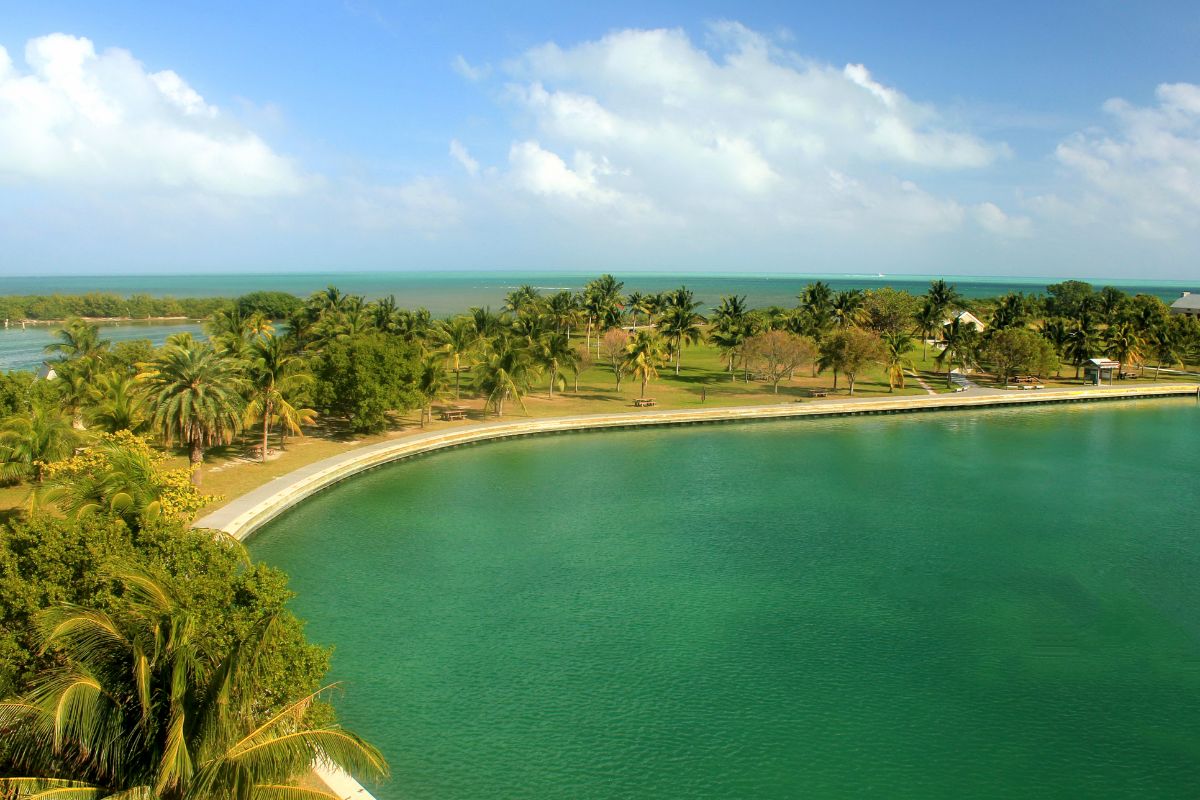 Cutler Bay and the surrounding communities have plenty of things to do and can cater to almost anyone. People can enjoy an adventurous airboat ride in the nearby wetlands, an excursion to Biscayne National Park, or a walk around the stunning Deering Estate. Check out our list below of exciting attractions and things to do in and around Cutler Bay, Florida.
Zoo Miami
Also known as Miami-Dade Zoological Park and Gardens, Zoo Miami is just minutes away from Cutler Bay proper. Zoo Miami has over 3,000 animals, and visitors can enjoy the grounds on over three miles of walking paths. In addition to viewing the animals, visitors can book animal feeding experiences, attend educational presentations, and enjoy the Lostman's River Ride and pedal boats. The zoo is open 365 days a year between 10:00 AM and 5:00 PM. Adult tickets cost $22.95, and child tickets are $18.95.
Deering Estate
The Deering Estate is a time machine to 1920's Florida. The Deering Estate was home to Chicago industrialist Charles Deering, and the estate is now on the National Register of Historic Places. Visitors can walk the beautiful grounds and enjoy stunning coastline views. Tours include the Deering Estate's historical Richmond Cottage and Stone House. The Deering Estate is open between 10:00 AM and 5:00 PM every day other than Christmas and Thanksgiving. Tickets for adults are $15, and tickets for kids are $7.
Gold Coast Railroad Museum
The Gold Coast Railroad Museum is right next to Zoo Miami, and it can make for a fun family excursion. Visitors can see the Ferdinand Magellan presidential railroad car, a train car model used by U.S. presidents until late 1942. The museum features an additional 11 rail cars, and the public can view the interior of ten of those cars. If the weather permits, visitors can also take rides on the museum's onsite trains. The Gold Coast Railroad Museum is open between 10:00 AM and 4:00 PM on Monday, Wednesday, Friday, and Saturday. Adult tickets are $10, and child tickets are $8.
Monkey Jungle
People who like Zoo Miami will also enjoy Monkey Jungle. The 30-acre wildlife park has been in operation since 1935 in southern Miami-Dades' subtropical forest. The Monkey Jungle is home to over 300 primates that run free on the preserve. At the wildlife park, visitors can see monkeys in action at the park's Cameroon Gorilla Forest, Amazonian Rainforest, and Wild Monkey Swimming Pool exhibits. Visitors can also see sloths, turtles, and tropical birds. The park is open between 9:30 AM and 5:00 PM, and the ticket office closes at 4:00 PM. Adult tickets cost $29.95, and child tickets cost $23.95.
Coral Castle
The Coral Castle is a collection of sculptures, monuments, and buildings made entirely from coral stone. Latvian-born Edward Leedskalnin built the Coral Castle between 1923 and 1951 as a tribute to his lover Agnes Scuffs. The property has been on the National Register of Historic Places since 1984. Interestingly, Leedskalnin never revealed his method for creating the massive stone structures that visitors see in the Coral Castle. The Coral Castle is open Sunday to Thursday between 9:00 AM and 6:00 PM. On Fridays and Saturdays, the Coral Castle is open between 9:00 AM and 7:00 PM. Tickets for adults cost $18, and tickets for children between seven and twelve years old cost $8.00.
Biscayne National Park
Visitors and residents of Cutler Bay should certainly make the trip to nearby Biscayne National Park. If you are looking for free things to do in Cutler Bay, FL, then Biscayne National Park is for you. The park is direct across Biscayne Bay from Cutler Bay. However, visitors will need to drive through North Key Largo to access the park, and they will need to take ferries or private boats to access much of the park's unique locations. Visitors can enjoy almost every watersport imaginable, including fishing, lobstering, kayaking, snorkeling, and more. Visitors can also spend the night at one of the park's two campgrounds. The campgrounds are only accessible by boat.
Everglades Alligator Farm
The Everglades Alligator Farm offers classic Florida thrills for Cutler Bay visitors and residents. The farm is less than a thirty-minute drive from Cutler Bay and offers airboat rides, animal shows, and alligator feeding exhibits. Visitors will get to see alligators up close and in action chomping down on a hearty meal. Visitors can also see caimans and crocodiles. General admission tickets that include an airboat ride cost $25 per person.
Cutler Bay nightlife and bar scene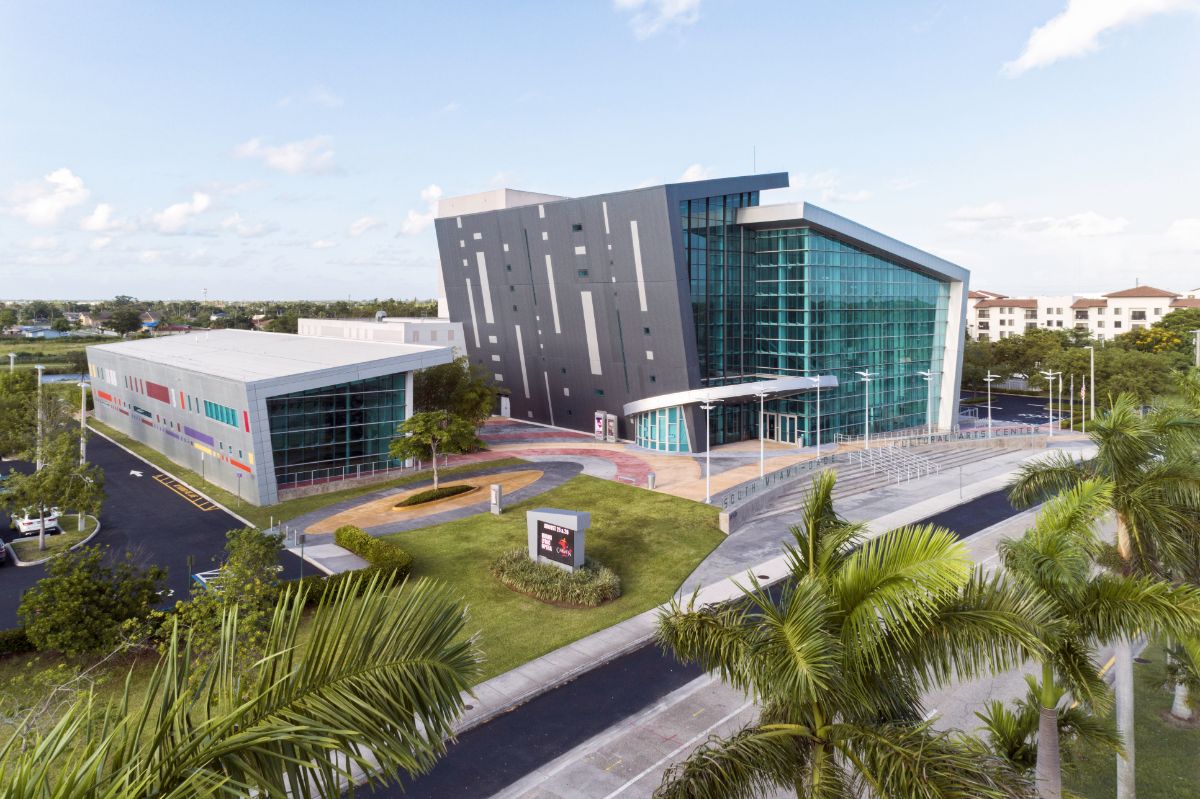 While many residents and visitors venture to the famous Miami Beach for nightlife, there are plenty of local entertainment options and bars in Cutler Bay, FL. Check out our list below of options for a night out in Cutler Bay.
Sandbar Sports Grill
Cutler Bay's Sandbar Sports Grill is a local favorite in the heart of the city. This classic Cutler Bay sports bar and grill offers bar bites and an impressive range of tacos and burrito options. Another menu item worth noting is the gator tacos. It is hard to find a more South Florida meal than that! The location offers live music every Friday and Saturday night, and on Thursday nights, visitors can take part in karaoke and trivia competitions. Please note that until 10:00 PM, the Sandbar Sports Grill is family-friendly.
Comedy Inn
The Comedy Inn is Cutler Bay's go-to place for laughs and a good time. Seating is first-come, first-served, and The Comedy Inn provides a cozy atmosphere to visitors. Also, The Comedy Inn is actually an inn. Comedy-enthusiasts can spend the night at one of The Comedy Inn's several rooms. The Comedy Inn features national and upcoming stand-up talent, including Rich Vos, Monroe Martin, David Stebbins, Sisqo the Comedian, and Al Jackson. The Comedy Inn releases details and ticket information by email only from [email protected]. The venue holds seats for ticket holders until 15 minutes before the first act.
South Miami-Dade Cultural Arts Center
The South Miami-Dade Cultural Arts Center hosts a variety of high-quality performances and shows that can make the perfect night out. Recent events include a flamenco dancing performance with Omayra Amaya, an illusion show with magician JC Albert, and "The Music of Whitney Houston" performance by Nicole Henry. The facility has been in operation since 2011, and it has contributed significantly to the cultural landscape of the surrounding communities. Ticket prices vary by show and seat section, and most tickets cost between $25 and $70.
We hope you enjoy Cutler Bay, FL!
As you have seen above, there is plenty to keep you busy and entertained in and around Cutler Bay. Be sure to check the times of any location on your itinerary before you visit to prevent any hiccups. We hope that you found the above listings to be informative and helpful!
Value Store It storage facilities in Cutler Bay, Florida
The above Cutler Bay city guide is from Value Store It. Value Store It provides self-storage units throughout South Florida. People who need some extra space can choose climate-controlled and drive-up unit options. Value Store It's Cutler Bay location is at 10900 SW Quail Roost Drive
Miami, FL 33157. You can view available Cutler Bay Units online, or you can call the facility directly with any questions at (305) 780-5171.
Link resources for Cutler Bay restaurants:
Link resources for Cutler Bay shopping:
Link resources for Cutler Bay attractions:
Link resources for Cutler Bay nightlife and bars: