Storing Food in a Self Storage Unit
When you are preparing for a move, it does not make sense to throw out your store of canned and non-perishable food items. The stuff in your pantry could represent hundreds of dollars worth of groceries, so storing it in anticipation of moving it quickly and using it in your new kitchen makes a lot of sense.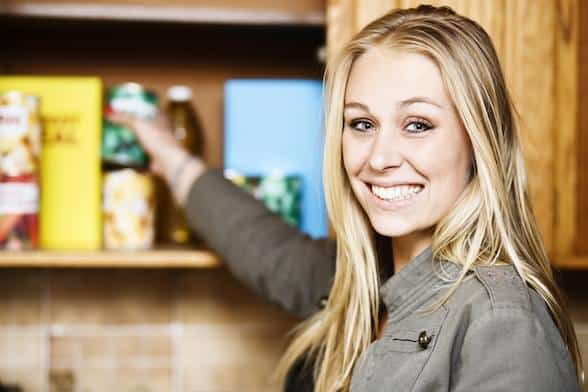 When it comes to storing food in a self storage unit, there are a few tips you should follow to keep your investment safe, protect it from rodents and insects, and protect the other items also in the unit.
Do NOT store the following types of food in a self storage unit:
Fresh or frozen fruits and vegetables
Fresh bread or bakery products
Fresh or frozen meats
Anything perishable
While most people would not consider storing perishable goods in a self storage unit, there are still a few who will try. Perishable foods rot. The rotting food starts to smell, which can attract insects and rodents. Mold and mildew growth can spread to other stored items, ruining them as well. Using a cooler is not an acceptable option.
DO store the following types of food:
Unexpired canned goods
MREs (Meals Ready to Eat)
Anything freeze-dried and stored in appropriate containers (avoid cardboard for food items)
Buckets of wheat, rice, other grains, beans, dry milk, etc.
Dry pasta
The key to storing your non-perishable food is to make sure that all containers are inaccessible to any insects or rodents. Metal cans, sturdy plastic bins or buckets, and thick mylar bags are all acceptable.
If you are planning to store your non-perishable food items for the long term, be sure to rent a climate controlled storage unit. While non-perishable foods can withstand some temperature fluctuations, its shelf life will decrease dramatically the longer it must endure freezing cold or sweltering heat over several seasons. A climate controlled unit will eliminate the temperature fluctuations and extend the lifespan of your stored food dramatically.
Always make sure cans, bins, and buckets are carefully labeled before being stored in your unit. You'll thank yourself later.
Value Store It offers climate controlled units in various sizes to suit your storage needs. Make your move easier and smoother by relying on our expertise, clean and secure storage facilities throughout Florida, Connecticut, and New York, and valuable services like a free moving truck (at select locations) and our Value Protection Plan. Visit our Homepage now to reserve a unit today!