Seven Tips to Protect Your Items in Storage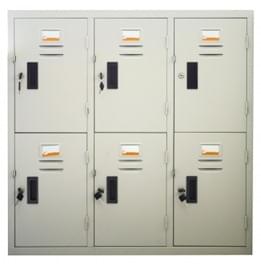 Whether you've found the perfect home in the Pompano Beach area and are ready to move, or have to be out of your current home but haven't found the perfect place yet, you may run into a situation where you need to store your items. With these tips, you'll keep your belongings protected at a self storage facility in Pompano Beach, FL, and you'll feel confident about that decision.
· Choose a Climate Controlled, Properly-sized Unit. Getting a self storage unit in Pompano Beach with climate control will keep your wooden furniture from warping in the humidity. A properly-sized space will hold all of your boxes without crowding or forcing you to stack your belongings haphazardly.
· Rent Your Truck and Storage Unit Early. With at least two weeks' notice, the self storage company can provide you with a clean unit and truck to move your belongings.
· Use Appropriately-Sized Boxes. Small boxes aren't as heavy as the larger ones and they are easier to move. Professionals at self storage facilities in Pompano Beach recommend that you use small boxes instead of large ones.
· Use Strong Tape for Heavy Boxes. The right tape can reinforce your packing job and lessen the chance that your box will fall apart.
· Pack Your Storage Unit Carefully. If you pack the unit properly, with high rows of boxes against the walls, you'll save space for larger items and provide stability for the rows of boxes.
· Use a Moving Dolly. To take the weight off of your back and shoulders, use a dolly to move your boxes.
· Insure your Stored Items. If you know your stored items are protected, you won't have to worry about unforeseen disasters that can affect your belongings.
The professionals at self storage facilities in Pompano Beach offer these tips to make your move easier. These tips can give you peace of mind before and during the moving process.