Selling a Home: DIY Staging Tips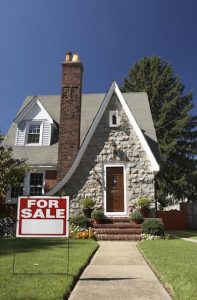 If there is one thing hours and hours of HGTV home buying and selling shows have taught their audience, it is that selling your home means putting it into its best possible light for potential buyers. Take Buying and Selling, for instance, in which twin brothers Drew and Jonathan Scott help couples spruce up their own properties to sell while taking them to look at properties to buy that better fit their living needs. In each show, couples seem to be reluctant to spend a lot of money on refurbishing or remodeling their current homes, knowing they will just be moving out. Inevitably, however, each couple learns that attention to detail and some staging tricks will always make their home show better and sell faster for top dollar.
But if you can't hire the Scott brothers, what can you do? Further, what can you do if you are on a small budget and do not have thousands of dollars to throw at big renovations?
Here are some DIY staging tips that can help your home or condo look desirable to potential buyers without requiring a lot of handiwork or cash. (We are going to assume that you have already fixed and repaired anything that is broken, worn out, or completely outdated.)
DIY Staging Tip #1: Clear out the Clutter
As much as you love your stuff, it is all just so much clutter to a potential buyer. Removing piles and stacks of things, cleaning off vertical surfaces such as kitchen counters and tabletops, getting rid of any extra piece of furniture, and packing away personal items such as family photos makes rooms look larger and will not distract buyers. Rent a storage unit and fill it with everything from your home that will detract from the clean, impersonal, blank slate you want buyers to see.
DIY Staging Tip #2: Scrub, Clean, and Deodorize
A dirty home means work for the buyer. A smelly home could be the factor that makes potential buyers walk right back out the door. Bribe family members and friends (or splurge and hire a professional cleaning company for a couple hours) to do a thorough and deep cleaning from top to bottom, including walls, windows, carpets, hard floors, baseboards, cupboards, bathrooms, and closets. Leave no nook or cranny uncleaned.
DIY Staging Tip #3: Paint in Neutral Colors
You may love the purple focal wall in the living room, but it is guaranteed that most potential buyers will just see painting work they will have to do before they move in and will re-evaluate how much they like your home. Same with dated wallpaper. Invest in a couple gallons of quality primer/paint and bathe the walls in a fresh, neutral color. White, cream, or builder's beige are all perfectly acceptable neutral colors and will make your home look open and clean.
DIY Staging Tip #4: Do Not Forget the Power of Curb Appeal
What is the first thing potential buyers will see? If the exterior of your home looks bad, buyers will be far more negative about the interior, even if it looks pretty decent. Some will even refuse to go inside. So mow the lawn, remove weeds and debris, plant some bright flowers, and make sure the porch light is bug-free and working.
The easiest way to tell what needs to be done to stage your home for sale is to look at it through the eyes of a stranger (you can ask for advice and critiques from friends and family members, too, but you will have to promise not to be hurt by anything they might say). A buyer will not have the sentimental attachment to the space that you do, and a buyer will not care who you are or the memories you have made. What they want is to know they are getting a good deal, so show them that they are.
During the staging and moving process, never underestimate the power of clean, secure, accessible, and handy self storage. Value Store It offers multiple facilities throughout Florida, Connecticut, and New York. Visit our Homepage to get storage now and make your move a whole lot easier.