Self Storage Industry is Booming
In an article from Inside Self Storage, recent findings suggest that due to storms, increased jobs, and reality tv, self storage facilities are growing at a faster rate than previous years.
The self-storage industry has boomed in recent years. Across the United States, thousands of facilities rent lockers to their customers, and more are projected to grow in the near future. Although there has been a slowdown in the number of new facilities being built, the industry has remained stable and steady in the wake of a tumultuous economy.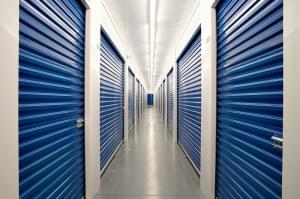 Popular mainstream television shows like "Storage Wars" and "Auction Hunters" have also sparked public interest in the industry. Although most people won't find treasures at their local storage facility, what they can find are ample space and competitive rates.
Analysts project further growth for the industry this year, due in large part to an improving job market (more consumers) as well as the devastation caused along the East Coast last fall by Hurricane Sandy. The storm left many residents homeless and has put pressure on them to store their recovered belongings in a safe space until they can rebuild. Storage companies in these areas can expect to see an increase in customers—both homeowners and commercial businesses—for the next year and a half. In addition, building contractors will use storage units to store equipment and materials.
Another region that saw an upward trend in 2012 was the Midwest. This can mostly be explained by the growth of the manufacturing sector in these states.
Here are some of the leading ongoing trends in the self-storage industry that are expected to continue through 2013:
Storage facilities are going green. More and more consumers are demanding eco-friendly units that also offer climate-control features. Businesses that keep this in mind will stay ahead of their competition.
Storage facilities are cleaner and offer more amenities than ever. Due to the growth in this area, customers have a wealth of local options that simply did not exist before. In a nutshell, the self-storage industry is being controlled by renters. Companies that fail to meet performance standards by offering an abundance of features, such as a safe and secure environment, clean and sanitary premises, and low rates, will be forced to close up shop.
Many self-storage operators have performed extensive renovations to get their buildings up to par because this not only makes them more attractive to customers but also qualifies them for federal tax rebates.
A large number of businesses are increasing their available real estate. In addition to renovating their storage facilities, they are also expanding their lots. The cost of land and building construction still promise high profit margins.
A diverse range of storage units have become available; the days of uniform, garage-style units are gone. A number of operators are investing in multi-story buildings as well as portable mini-storage units and those that can house recreational vehicles (boats and campers).
For the full story visit Inside Self Storage