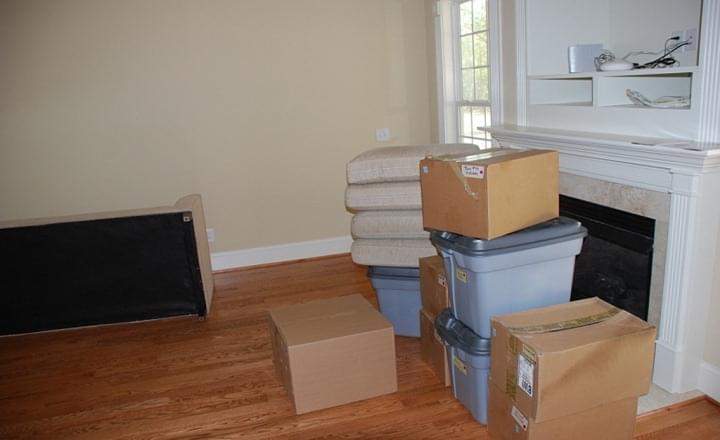 For the majority of people, home storage is an issue. There never seems to be enough closet space, and garages and attics seem to constantly attract clutter. We all have those things that we do not actively need but cannot seem to part with or items we only use seasonally. If you are finding your home limited on storage space, Value Store It has storage solutions to help! Renting self-storage is like adding square footage to your home without construction. By storing things that you do not use on a regular basis, you free up space in your home for things that you do need.
Tips to maximize space in your home by utilizing the space in your storage unit
Utilize shelving – After you choose the right size storage unit, you can purchase freestanding shelving to line the storage unit's walls. By maximizing the space in your unit, you are saving space at home. Store as much as you can safely and efficiently, so you have room to move around in your storage unit, giving you easy access to your belongings. The additional space in the middle will provide you with the option to store unexpected things at a moment's notice as well.
Organize your belongings – When you put your belongings in storage for the first time, take the time to organize them so that you can easily find and access items as you need them. Taking the time to label your items will help you quickly identify them without digging through boxes and containers.
Keep an inventory of what is in storage – Keeping a log of your stored belongings is a great way to manage your storage unit. Instead of driving to the storage unit and looking for something that has gone missing, you can check the log and see if you put it in storage. This will also give you an idea of the dollar value of your storage items for insurance purposes.
Storage can be an extension of your home – With Value Store It's multiple locations in Florida and Massachusetts, your storage unit can become an extension of your home. Our convenient hours make it easy to access your belongings when you need them. Storing all the items you don't use regularly will free more space in your home.
With self-storage, you can get the extra storage space you need without moving or building additions to your home. Value Store It makes it easy to find a clean and secure storage solution that fits your life. Clear out the clutter so you can enjoy the space you have. Reserve your storage unit online or call a location near you today!