How to Save Money On Your Storage Needs
Storing items that aren't used on a regular basis can transform your home or office. Having a self storage unit can clear up space in your cluttered attic, help you focus more on items you really need, and even clear out a potential fire hazard from your garage. It is ideal for any home or business that needs more space and will allow you to still conveniently access your belongings.
Fortunately, self storage is affordable and there are a range of options available to suit your exact personal or business storage needs. There are also a number of ways that you can save money on your storage needs, which we've covered below.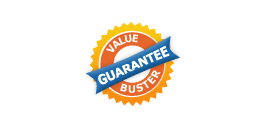 Enjoy the Lowest Prices…Guaranteed
The easiest way to save money on your storage needs is to find the most affordable self storage company in your area. Fortunately, we've taken care of the work for you. If you find a lower price for an identical unit size and type offered by one of our local competitors, Value Store It will beat the competitor's price by $5. So you'll never have to wonder if you're getting a good deal again.
Pay Only for What You Need
If you will be renting a unit for a short period of time, our month-to-month rentals with no long-term contracts are ideal. The last thing you want is to be locked into a rental agreement that you just don't need.
Measure What You Need to Store
The smaller the unit, the smaller the price tag. If you are able to store all of your belongings into a smaller unit, this will save you money every month. If you aren't sure what unit you will need to accommodate all your belongings, visit our Size Guide for assistance. Carefully organize and stack similarly sized items together to save space.
On the other hand, make sure to leave enough space for all of your items, so that you don't realize halfway into the move that you've run out of space. You'll also want to leave room to move around within the unit, so leave an open aisle and some room in the back to get around.
Free Truck Rentals
When you rent a unit at Value Store It, you can take advantage of our free truck special, which includes four hour use of the truck, up to 25 miles away. This can save you money when you are moving items from your home or business into the storage unit.
Long Term Discount Rates
Prepaying for multiple months in advance may qualify you for a long-term discount rate. If you know that you will be using the unit for a prolonged period of time, paying up front will save you money and ensure that you never forget to pay your monthly rental bill.
If you are opening a corporate account, renting multiple units at once, or have a unique situation, let us know so that we can apply any applicable discounts to your unit. Contact Value Store It for more information or to rent your unit today.