Reduce Paper Clutter With Digitization
Dealing with paperwork and filing systems is a time consuming part of running a business, and one that can cause frustration. Additionally, keeping paper copies of various invoices, contracts and documents also takes up a lot of space in an office. If you're running out of room, going paperless isn't hard, and can create quite a bit more room.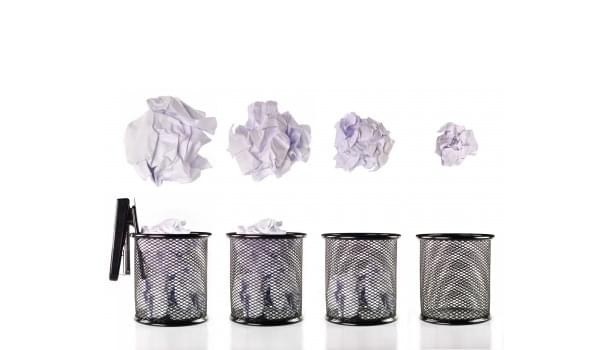 Three Tips to Leave the Paper Behind
Switch to Paperless Billing and Invoicing. This tip works both with your clients and the vendors that you work with. Ask vendors to put you on their electronic mailing lists and to send electronic invoices and receipts. This way, you're bringing less paper into the office. You can make the switch to electronic payments as well, to pay those companies that you buy products from.
Scan Business Cards, Brochures and Handouts. These small pieces of paper add up quickly and offer another opportunity to reduce the clutter in your office. There are applications that you can download onto your smartphone that could create OCR documents when you're away from the office. Scan those business cards and documents, and if you have the right program, you might even be able to organize them as you scan while on the go.
Send Less Paper Out. When you send paper documents out to customers, you're essentially pushing the paper problem into their office. Notify your customers that you'll be putting an electronic payment program in place and that you will not be sending out paper invoices. If you need to save documents to send to others, convert them to a PDF format document that you can store on your computer.
If you still need to hold onto the hard copies but don't want them taking up your office space then consider self storage in Pompano Beach as an option. Contact the professionals at Value Store It to learn how they can help.
Image By: mrpuen