Moving Tips: What to Leave Behind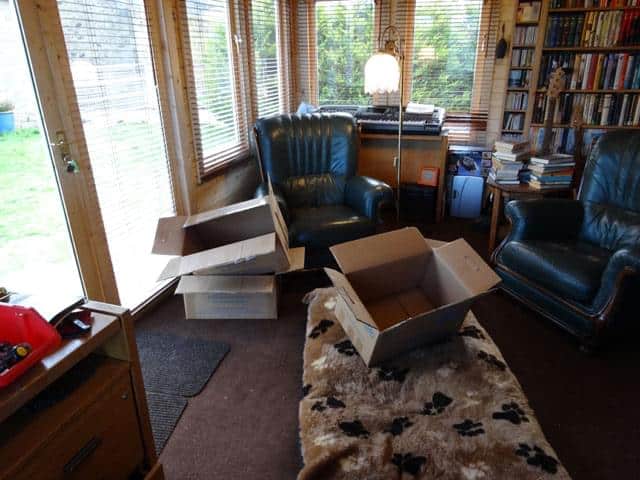 If you love the process of packing up all your belongings, labelling boxes, and hauling everything you own from Point A to Point B (and frequently from Point B to Point C or Point D), you are just about alone. The rest of us find it a big chore. It's stressful, it's exhausting, and you'll inevitably find out that you own far more than you thought you did.
Moving is the perfect time to shed the unwanted stuff, clear out clutter, and leave the past behind you as you open a new chapter of your life. For this reason, you should seriously consider what you can leave behind. The less you have to haul to your new place, the less you'll have to unpack, and the less stressed you'll be. Here are moving tips on what you can get rid of in your upcoming move.
Books and Papers
It's nearly impossible not to collect an assortment of papers and documents. They are part of life, and what would you do without the last five years' worth of tax documents, your birth certificate, and all those precious photos of family and friends? But so much paper comes in to your life that it's easy to become overwhelmed with the sheer volume—and then you can easily get confused about what you need to keep and what you can get rid of. If you love books, you know how quickly they stack up, as well.
Start by sorting out your filing cabinet and anywhere papers have accumulated. Buy yourself a cross-cut shredder and get rid of credit card offers, old bank statements, and bills or other notices older than six months that you don't need. File what's left into accurately labelled folders. Sort through magazines and books to see which ones you never touch. Donate what you don't want to keep.
Furniture and Appliances
If it's broken or you were planning to replace it, now is the time to let it go. Toss it in the trash, donate usable items to charity, or sell working and good-looking items for extra cash. Couches, old and worn mattresses, washed up washers and dryers, worn-out chairs, and other furniture that won't fit into your new abode needs to go. Don't drag all that heavy stuff with you to a new place to get rid of it.
Clothing, Bedding, Towels, and Other Textiles
This is the perfect time to clear out your closet and linen closet. Get rid of clothing that you haven't worn in a year or more. If you've got a bulging linen closet, pare it down to the essentials of two fitted and two flat sheets per bed (you can get away with one set per bed if you're great about getting laundry done quickly), and just enough blankets and comforters to keep you from freezing to death. Get rid of raggedy old towels, dingy face cloths, and anything with holes. Plan on buying new bedding or clothing after you move, which will help to make your new home feel like a chance for a fresh start.
By editing your possessions, you'll save yourself time and money. Fewer things mean fewer things to store! Value Store It is ready to help you calculate storage unit size for the stuff you've decided you really need. Contact us today for help locating and renting the perfect unit for you.