Does Your Storage Center Stack Up?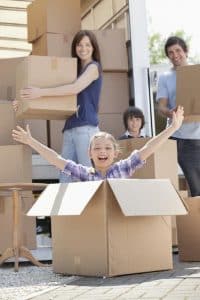 Do you know what kinds of services you can get at a storage center? Does your current storage unit company stack up to the competition? Here are a list of the top 5 five additional services that the best storage companies offer. These services can save you time and money.
Moving Truck Rental
Since moving your belongings into a storage unit often takes a truck, many storage companies are now offering moving truck rental on location. This simplifies the arrangement of renting a moving van and coordinating pick up and drop off times. It can also lower the cost of moving van rental, since many companies charge a per-mile amount, and every mile you drive will end up costing you. A few select storage unit companies even offer free moving truck rental. This can save you a lot of hassle, but remember to book your moving van in advance since this is a highly desirable service.
Boat and RV Storage
Storing your recreational vehicle is easy when you have a storage company nearby that offers boat and RV storage space. You can rent by the month or annually, depending on your needs and your preferences. While only about 18% of storage industry facilities offer this kind of storage, it's a big selling point. When you're looking into a storage company, check to find out if they offer boat and RV storage at any of their locations nearby. If they do, this can make your future recreational pursuits much more convenient.
An Insurance or Value Protection Plan
If you go by price alone when selecting self-storage, you could end up storing your valuables in a location where crime and theft are present. The highest quality storage companies will offer a value protection plan along with your rental, even if they're in safe neighborhoods where theft isn't common. You can find a few budget facilities that offer this type of coverage, which can complement your home owner's insurance plan or be used instead of it, in the event of damage to your belongings or theft. These protection plans may be offered at a variety of price points, from $10 a month and up. They are often worth the investment.
Flexible Rental Terms
Since over a third of people who are renting self-storage units will only need them for three months or less (most often around the time that they're moving house), it doesn't make sense to hold customers to long-term contracts. However, many storage facilities cater primarily to long-term business storage customers so they continue to hold people to longer contracts. If a storage company is trying to make you sign a long term contract, back away and start looking again. There are some great storage facilities that offer month-to-month terms.
Climate Controlled Storage Units
The latest upgrade in self-storage is offering climate controlled units. Items stored in this type of indoor area will be less susceptible to damage over time that is caused by changes in temperature and humidity levels. In high humidity climates, climate controlled storage is a wise investment. Hurricanes, tropical storms, and everyday showers bring lots of rain to the Florida climate.
If you are looking for a storage unit in Florida, Connecticut, or New York that brings you these top five features and more, reserve a unit today at Value Store It. Your free moving truck rental is waiting.