How to Combine Your Items After Getting Married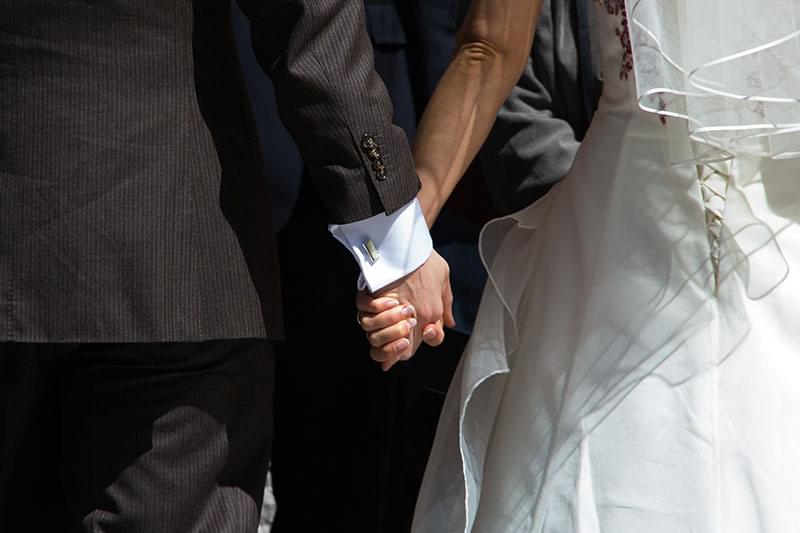 After getting married or moving in together, couples are often surprised at just how much stuff they have to squeeze into a smaller space. In most cases, your finances and belongings will be merged, which can cause some tension or hurt feelings. That's why we've provided some ideas for how to combine your items, without having to sacrifice too much.
Get Storage
Now that you will both need to fit into a combined space, self storage is a must. If you simply don't have the space for all of your items, self storage is a simple, affordable solution. It will allow you to keep your belongings until you've moved to a larger place, can serve as the extra space you need year-round, or can store your items for the short-run while you take time to go through wedding gifts and your own personal belongings.
Get Rid of As Much As Possible
Now that you're about to embark on a new journey together, it's time to look forward to all the things you will purchase together. And that means clearing out space now for those new items. The more you get rid of, the more space you will have to buy things together. A cluttered, unkempt house can also be instantly organized by getting rid of more things, or moving more to your self storage unit. You can also feel great about donating your old items to someone in need, or you can make some extra money for the honeymoon by selling items on eBay, craigslist, or to private buyers.
Ask for Help
Ask a third person to sit in while you go through what should be kept and what should be sold or donated. People get very attached to their things, so having an unbiased set of eyes to help you sort through your belongings can minimize stress.
Compare Apples to Apples
If both parties own the same items, then it only makes sense to keep the nicer, higher quality of the two. After all, you don't need two sets of dinnerware, knives, or couches. On the other hand, if one of you has a unique item they don't want to get rid of, but it simply won't fit into your life, consider storing it until you've made a final decision.
Store Items You Can't Get Rid of Yet
It can be difficult to say goodbye to things you had before the marriage, so try storing items you're not sure you can live without for one year. If within that year, you never take the items out of storage, you can probably live without them.
Find the Right Storage Unit
There are a range of storage unit sizes and options to choose from to better suit your needs. For instance, climate control storage is ideal for things like wine, china, or items that need to be better protected from the external environments and kept at the same temperature year-round. Contact Value Store It for more information on storing your belongings for the short- or long-term.